Hire Dedicated

Android Developers

For Your Mobile App Development Project
Not only experience but Android developers for hire at Kody Technolab also brings the domain expertise you need to gain a competitive advantage in the market. The years of experience in building native Android apps, be it on-demand delivery, healthcare, or educational apps, have made our Android developers ace at any sort of Android app development.
We aim to make experienced developers accessible and affordable for businesses of all sizes. Hence, we offer multiple ways to hire Android app developers, such as flexible hiring, time-bound developers, fixed pricing, as well as dedicated developers.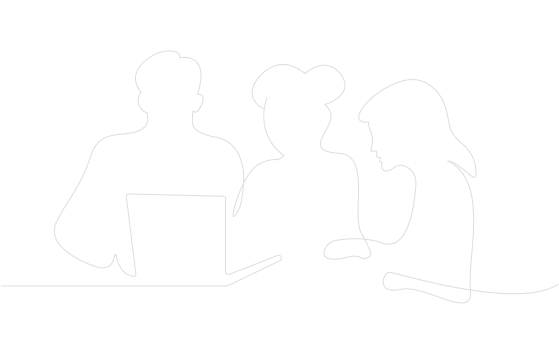 Based on our client experience, we suggest you should hire dedicated Android app developers when you are starting a project from scratch. A dedicated Android app development team will consist of a QA tester, Business Analyst, Project Manager, and Designer in addition to Android developers. As a result, you save significant time building up a team and get your project off the ground in no time.
Why Should You Hire Android App Developers from Kody Technolabs?
Finding the right group of individuals to hire as Android app developers may be a challenging endeavor. It is not something that happens on a daily basis that you locate the ideal candidate for a particular role.
Kody Technolabs gives you an opportunity to hire Android app developers from India, the country tech giants like Google and Amazon trust to hire resources from.
1
Cost Efficient 💪
Kody Technolab lets you hire dedicated Android developers at a competitive cost and with a variety of skill sets for developing remarkable solutions for the Android platform. We provide pricing options depending on your business needs that are light on your pocket.
2
Technical Expertise 🧑🏼‍🎓
We have the technical expertise you need for your project. So, when you choose Kody to hire Android application developers, you hand over your project to a team well-versed in the market condition and trends at no additional cost.
3
Scalable Development 🤹🏽
For scalable development, hiring an Android coder with experience is vital. As we have a huge team of professional developers, you may increase the team's size in line with your project's needs to expedite its completion.
4
Security 🛡️
When you hire Android app developers from Kody Technolabs, we promise that the client and application data will be well protected. We give you confidential development services in compliance with the Non-Disclosure Agreement.
5
Client Satisfaction 🧑‍🤝‍🧑
Our track record demonstrates that we provide high-performing, highly interactive applications, post-development support, and on-time delivery. When you hire Android app developers, they strive to work to your satisfaction.
6
Availability 📕
When you hire Android developers from us to manage the development of your applications, you are not hiring a single developer, but rather you are hiring our company. Therefore, if the developer becomes ill or dissatisfied, you can quickly move the project to another developer of your choice.
Business model and product will follow if you have the right people…
Whether you outsource app development or hire dedicated Android app developers, you must ensure your project is in the right hands. You need a team of experts who understand the importance of the project and help you bring your vision to life.
Any Android developer can code and build your app. But if it is constant support and experts' contribution to your success you are seeking, then there is no place like Kody Technolab. Our team has helped us succeed in establishing a globally recognized software agency and is always ready to play a part in our client's success journey, too.
Hire Android Developers with Extensive Experience in…
In addition to various industry experience, our Android developers for hire also possess a knack for cutting-edge technology. This is an added advantage when you hire Android app developers from Kody, which frees you from worrying about integrating upcoming tech trends into your app to attract the right audience.
Consultation
Get an expert's opinion on your Android app idea or validate your project requirements with complete confidentiality.
Customized Android App
Build something out of the world? Pull together the best Android app development team that can customize anything you name.
Android App UI/UX Design
Give a unique look to your Android app portraying your brand identity and complying with the material design guidelines.
QA Testing
Never let a bug get away with it! We hunt every bug down before even they cause any damage to app performance.
Maintenance & Support
Maintenance is a part of app development, and we don't like to keep anything unfinished. We also help add new features.
App Migration
Want to leverage the latest Android version into your existing Android app? Our experts will help you quickly migrate your app.
Fulfill your Android developers' needs!
Hire experienced Android developers at affordable rates to shape your Android application with the best practices to win a larger group of audience.
Let's Talk
Android Developer Hiring Process?
We don't like lengthy hiring processes either. Hence, we keep it straightforward and minimalist to save time.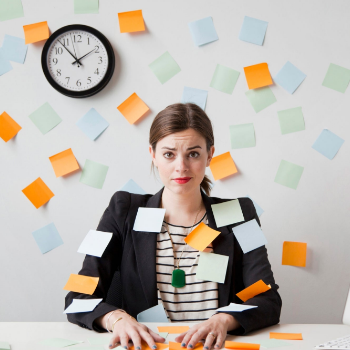 01
Problem Realization
Want to hire Android developers to extend your existing team or start a project from scratch? Tell us your demand, so we can present the right resources and solutions.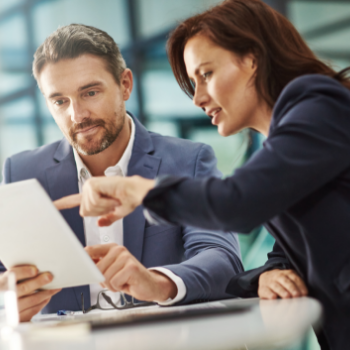 02
Required Expertise
We understand your requirements and suggest you the most suitable Android developers to choose from. We can also arrange developers with the specific skillset that you need. ⚙️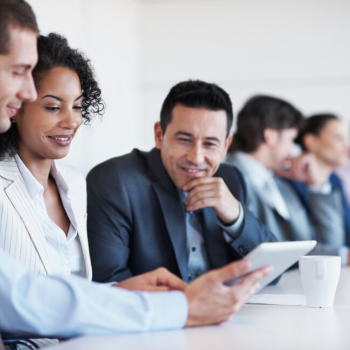 03
Select an Engagement Plan
Once you are convinced that we have the Android developers you were looking for, all you need to do is the selection of your preferred engagement model to start the project. ⚡️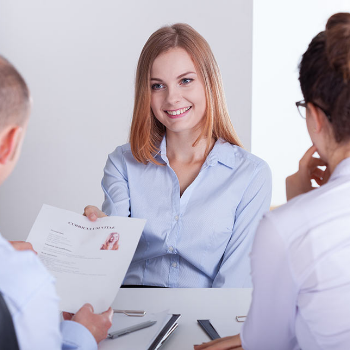 04
Take Interview
Based on the engagement model you choose, we offer a team of developers, give their resumes, and arrange your one-on-one interview with them. 🔥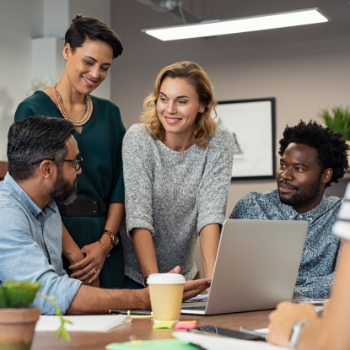 05
Let's begin to work.
The project will begin after you are satisfied and have picked your team to hire Android app developers. 🔥
Engagement Models
Hire dedicated Android developers and experts to assist you in filling gaps in your project and coordinating innovation and progress.
Hourly
Starting From
The model works well when you have a short-term project, need specialized service, or have a specific task to be completed.
Monthly
Starting From
When you seek a long-term partnership with a limited budget and in less time, hire our experienced developers monthly.
Quarterly
Starting From
Need constant support from developers to serve your volatile requirements? Hiring our developers quarterly will save you from all the hassle.
Advantages of Hiring Android App Developers
Given the competitive landscape, it's not easy for every company to hire the best Android developers. It seems you are really fortunate as you are here. Kody Technolab has built its rapport as one of the best companies to hire Android app developers from India. There is no bar to our Android app developers' capability when it comes to their forte.
Proactive Approach
Our Android developers blend agile methodology with a proactive approach to minimize downtime and enhance productivity.
Flexible Hiring
Kody offers easily scalable models to hire Android developers, enabling easy plug-out or plug-in of more developers.
Proficient & Skilled Developers
Android apps developed by our developers are living proof of their proficiency in pulling off the best Android solution.
Competitive Price
It's hard to find Android developers somewhere else with the same skillset and rate Kody Technolab offers.
Maintenance & Support
Even after delivering the high-performing Android app, we stand right next to you, ready to provide auxiliary support.
Have an Android app Idea in mind?
Our developer can make all of your imagination come true. We see ourselves supporting your ideas and taking your startup or business to a new growth height.
Let's Talk
Our Industry-Specific Experience
Hire Android developers from Kody Technolab to design industry-specific apps. Depending on the project, you can hire Android app developers full- or part-time. We facilitate Android app development using the latest tools and technologies.
Banking & Finance
Logistics
Healthcare
Transportation
Travel
Game
Education
Construction
Manufacturing
Restaurants
e-Commerce
Social Network
Real Estate
Entertainments
Automotive
SaaS
Frequently Asked
Question?
Even though we are situated in India and work between 10 a.m. and 7 p.m. IST, Monday toFriday, we serve customers worldwide regardless of time zone. However, we communicate with you at a common time that is convenient for both of us.
We hire Android developers that are talented with 5+ years of experience in many sectors. The cost to hire Android app developers depends on the app's complexity and the developer's expertise.
Our project management system allows us to track daily progress. We give credentials for assigning tasks to and following up with Android developers. Our staff is accessible through instant chat platforms such as Skype, Hangout, and others).
If you want to hire dedicated Android developers from India, you should contact an Android app development business. At Kody Technolab, we provide hourly and monthly contracts for Android app developers to worldwide clients.
Yes. If we see performance issues on the developer's end, we will replace your Android developer without hesitation.
We value long-term client partnerships. Due to this, we provide limited customer assistance and maintenance. During this phase, Android programmers fix bugs, speed concerns, and other problems (if any). This may be extended for a fee.
Yes, the Android developer you hire will be your employee. You'll have total control through any communication platform.
Yes, we have qualified Android developers and quality assurance testers.
Yes. We provide the whole package when you hire Android app developers from us. We'll post your Android app to Google Play and your servers for stemline functioning.
Words Of Appreciation
Discover the impact our solutions have had on the lives and businesses of our customers and see why they choose us time and time again.
If you want a reliable software partner who you can rely on for anything, even after development, Kody Technolab is a perfect choice. They helped us create an amazing milk delivery app with a dynamic subscription and advanced features with minimal design.
Milkmore - (Mitesh Patel, Director)
We collaborated with Kody to develop an on-demand food and parcel delivery application. The team is excellent at their development skills and quick at understanding your business requirements to come up with the right solution.
Duzzy - (Dilip Dangodara, Co-Founder)
My experience with Kody Technolab was fantastic. They developed a website and mobile app for my home massage company, Soothee, with impressive responsiveness and technical skills. The team was great to work with and quickly understood my business goals.
Soothee - (Frank Koh - Founder)
Kody Technolab helped me create a beauty service booking app for Africans with a user-friendly and intuitive design. Thanks to their Flutter development skills and design expertise, we launched a beautiful app without bugs in a short time.
AfroUrembo - (Martijn Imrich - Founder & CTO)
I partnered with Kody Technolab to build an online fashion marketplace using Flutter. They were prompt in incorporating additional features mid-development, and their team was supportive and easy to work with. A great partner, even for a non-tech CEO.
Bhesbhusa – (Suyash Agrawal, Founder)
We Believe in Contribution
Join the conversation and expand your knowledge with in-depth articles and discussions on the latest industry trends, ideas, and innovations.
Let's
Grow

and Get

Famous

Together.
Contact Information
Offices

INDIA
2nd floor, J block, Mondeal Retail park, Besides Iscon mall, Iscon cross-road, SG Highway, Ahmedabad, Gujarat 380015

CANADA
60 Capulet Ln, London, ON N6H OB2, Canada

USA
Datamac Analytics LLC, One Financial Plaza, FL 1000, Fort Lauderdale FL, 33394

UK
14 East Bay Lane, The Press Centre, Here East, Queen Elizabeth Olympic Park, London, E20 3BS
#Differentiator
Explore how Kody Technolab is different from other software development companies.
#Startup-How
Download 50+ proven templates and editable frameworks which guide you to build remarkable product