eBike:
Use this integrated electric motor for a great propulsion experience.
An IoT Ebike is a powerful cycle powered by a rechargeable battery and assists riders in pedaling, making it easier to ride uphill or against headwinds. IoT Ebikes offer a more sustainable and efficient mode of transportation.
Time

7 Months

Team

8 Members

Platforms

Flutter,Python

Type

Ebike Customer App

Industry

IOT
Develop a priceless IoT Ebike that provides over-the-air updates:
An Innovative solution that leverages advanced IoT and Cloud platform technology to provide an intelligent riding experience.
To integrate multiple sensors, controllers, and communication systems while ensuring efficient power management.
Our solution can handle the collection and distribution of a large amount of data. We ensure that the power-based solution doesn't face any malfunction and provides a smooth riding experience.
To develop a solution that is reliable and can handle the growing number of connected devices.
Our IoT-based Ebike solution is capable of handling the increased demand of data processing and storage. Also, the regulations of the country are taken into account while developing the solution.
The words from our past clients will give you an idea of the quality of services
Our ebike app concept was flawlessly executed by the Kody team. The app they created is both intuitive and user-friendly, making it simple for riders to track their rides, monitor their bike's performance, and connect with other riders. The team was highly responsive and always available to answer any questions we had during the development process. We are very happy with the end result and wholeheartedly recommend this team to anyone seeking top-notch software development services.
Customer Portal
Customer portal with a bunch of amazing features: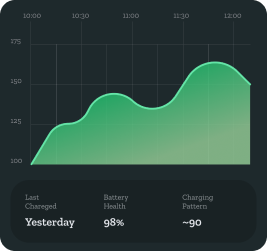 Battery Usage Stat
This screen will mention the power being consumed by the device or devices over a certain period. Using this data, you can track how much power is being used by different apps and thereby optimize the performance.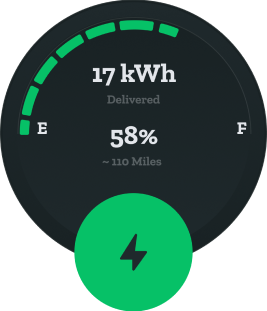 Charging progress bar:
A display screen that shows the charging status of the device's battery. The progress bar also represents the current level of charge as a percentage or a bar that fills up as it charges.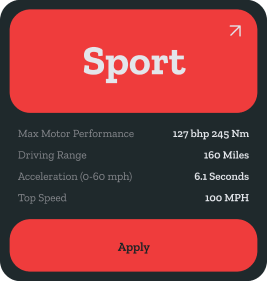 Driving mode:
This screen will limit any distractions if there. For example, it will mute incoming notifications, and ease access to important features like navigation and calling.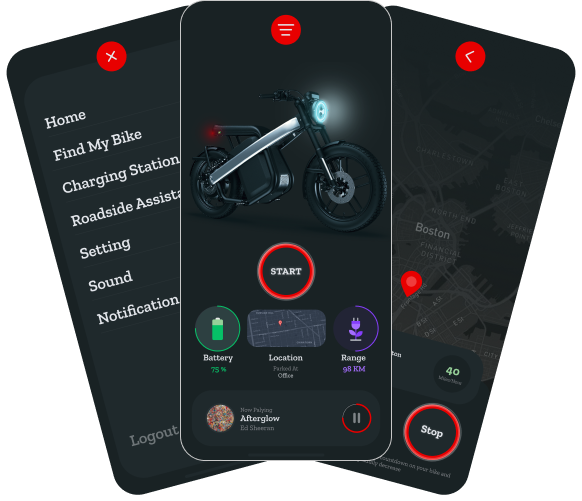 Store Panel
Vendor portal with stunning features: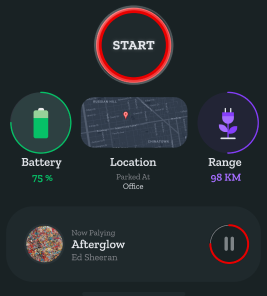 Dashboard
A clear and concise screen that shows important statistics like KPIs, frequent feature access, etc. The screen helps you analyze the data for better app performance.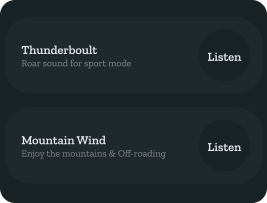 Noise Selection
This screen assists in selecting specific types of noise based on user preference. It stimulates real-world conditions and provides a robust user experience.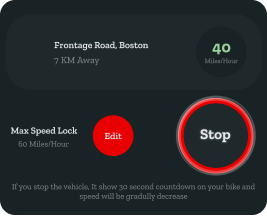 Bike Tracking and Control
It allows you to track and control various aspects of the bike while riding. It typically displays speed, distance, and elevation and helps you connect to external devices like smartphones and GPS.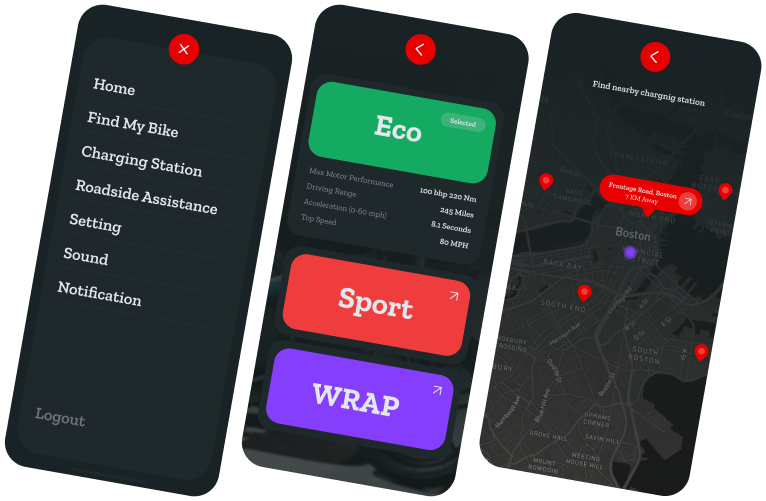 Control Panel
Control panel with tons of insight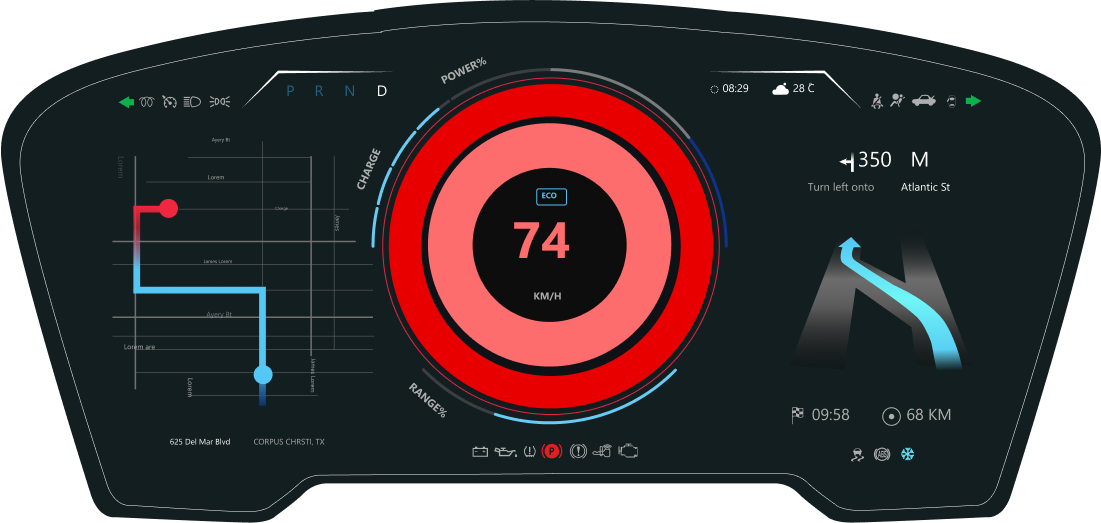 Technology stack of the project
Mobile App:
Flutter
Backend:
Python
Database:
Postgre SQL
Let's
Grow

and Get

Famous

Together.
Contact Information
Offices

INDIA
2nd floor, J block, Mondeal Retail park, Besides Iscon mall, Iscon cross-road, SG Highway, Ahmedabad, Gujarat 380015

CANADA
60 Capulet Ln, London, ON N6H OB2, Canada

USA
Datamac Analytics LLC, One Financial Plaza, FL 1000, Fort Lauderdale FL, 33394

UK
14 East Bay Lane, The Press Centre, Here East, Queen Elizabeth Olympic Park, London, E20 3BS
#Differentiator
Explore how Kody Technolab is different from other software development companies.
#Startup-How
Download 50+ proven templates and editable frameworks which guide you to build remarkable product