Flutter Mobile App Development: Code Once, Deploy Multiple Applications
Google developers have denoted India, Asia, as one of the Flutter app development hot-spots as the most recent new Flutter apps are developed in India.
We are a proud Flutter Mobile App Development Company in India and serve a sophisticated, scalable, and rapid development solution for startups to large enterprises.
Flutter has turned around how cross-platform applications were developed and made it happen to achieve a native look, feel, and functionality over a multitude of devices swiftly.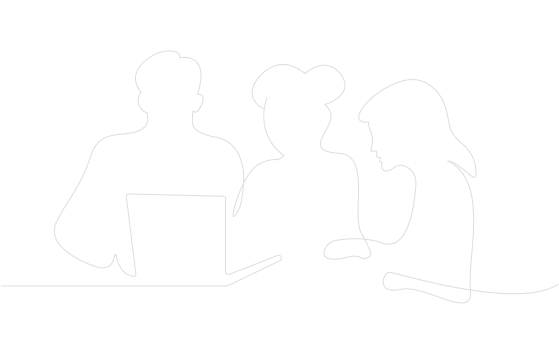 Our developers have been developing Flutter apps since its inception, which makes us among the early adapters. Kody Technolab has helped a variety of companies to lead their market with the best Flutter app development solutions.
Our approach to build bug-free Flutter Applications
In addition to its technical expertise, Kody Technolab is known for its outstanding customer service. The company takes a personalized approach to every project, working closely with clients to understand their unique needs and goals. This collaborative approach has helped Kody Technolab build strong, long-term relationships with clients.
Flutter helps businesses develop user-centric mobile applications. However, our process plays a pivotal role in helping businesses penetrate various verticals and establish greater agility.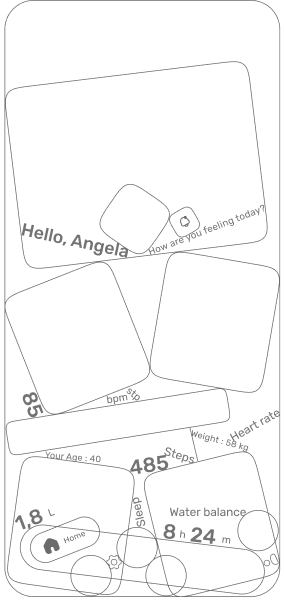 01
Project research and discussion
Our experts will sit with your team to help you decide on the target market, technology demand, and project planning. Once you are satisfied with the process, the team will move on to the next steps.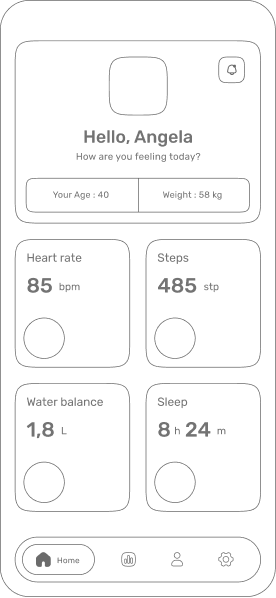 02
Wireframing or MVP development
The next step of the app development process is to build a wireframe or an MVP as you demand. This will give you a visual idea of the project in terms of design and its functioning.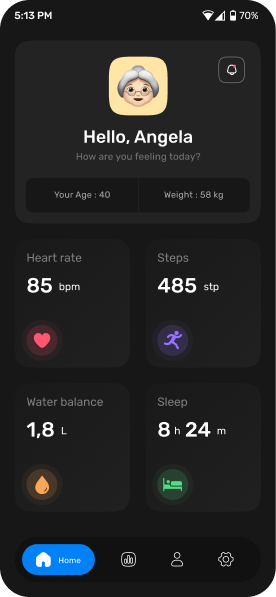 03
Coding and Development
Our development team aces the art of coding. Once you have approved the wireframe, they will start working on writing a tailor-made code for your project.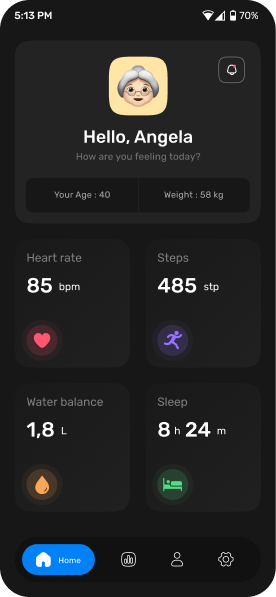 04
Testing and Iterations
Kody Technolab's testing teams will perform rigorous testing and check for the functioning of each feature. If any glitch is found, the same would be checked and reproduced. Also, the client is free to provide any feedback based on which the team will reiterate the process.
Flutter is the solution for natively compiled experiences
Kody Technolab focuses on emerging technologies and how they can be deployed securely over various platforms. Uniqueness with Quality is our mantra for app development.  We respect your brand choices and how the developed application will represent it in the market.
We offer highly customizable solutions that are aesthetically rich in design and have robust architecture. Our solutions stand a level up than the competitors.
Why Choose Us for Flutter App Development?
1
Custom Flutter app development
Discuss your project idea with our experts to leverage Flutter benefits and develop convenient Flutter solutions. We will help you reach the zenith of app development.
2
Support and Maintenance
Kody Technolab ensures that all your deadlines are met and you receive the regular technical support required for the smooth functioning of the application.
3
Test-driven development
Quality release of the app is of paramount importance when it comes to development. Kody Technolabs testing teams check each function and feature and perform rigorous testing before the release.
4
Advanced animations
We make the best use of libraries and widgets to craft amazing animation. You will be stunned if you check out our animation dictionary. We are a renowned Flutter app development company when it comes to animations.
5
Flexible engagement models
We do not believe in one-size fits all solutions. Therefore we offer dedicated developer hiring or even hybrid engagement models for you to outsource your project deliverables.
6
Agile procedure
Kody Technolab delivers the finest results by following Agile methodology and implementing frequent scrum events. Our results are optimized and extremely satisfying.
Business Model for Flutter App Development
To develop a high-quality mobile application, any organization needs to hire developers with the required acumen. It is only the hired professional team who will work diligently to deliver a delightful native experience. Our business hiring models are:
Hire dedicated teams
In this model, you can hire professionals for your project from our pool of developers. This team dedicatedly works on your deliverables.

This team will adjust as per your timelines and communicate regularly through preferred channels.

The cost of the project will be discussed in advance so that small and medium-sized businesses can decide accordingly.
Fixed time and cost model
In this model, the deliverables and the teams are decided beforehand. They will work respectively to the predefined requirements and milestones only. 

This is a preferred model for small-sized businesses with lean budgets.

It is a cost-effective approach for projects with limited deliverables.
Hybrid hiring model
In this model, the organizations outsource limited deliverables with us. 

The engagement model facilitates organizations to approach us with limited and defined project development requirements. 

It is a preferred solution for any-sized business.
Accelerate Your Business Growth with Flutter App Development Services
We help businesses harness the true potential of Flutter and help them develop stunning Flutter applications. Our services are unparalleled and we promise you that you will receive the industry's best-followed practices.
We are thrilled to deliver the business service you require to ace the challenging business market.
Flutter wearable app development
Flutter enterprise app development
Flutter app migration and support
Are you excited to partner with us?
Engage with us to learn the step-by-step procedure for building a trustworthy, engaging application. Get free consultation regarding your blockbuster application.
Let's Talk
Our Experience in Flutter
Today, Kody Technolab continues to grow and thrive with a diverse portfolio of successful app development projects under its belt. The company is dedicated to helping its clients achieve their goals and realize their visions through the power of technology.
We have served in every business vertical, which includes:
Banking & Finance
Logistics
Healthcare
Transportation
Travel
Game
Education
Construction
Manufacturing
Restaurants
e-Commerce
Social Network
Real Estate
Entertainments
Automotive
SaaS
Frequently Asked
Questions?
Flutter's practical application is gigantic. You should use Flutter when you want to simplify the codebase within a short period. Also, if you have a lean budget and timelines, opt for Flutter.
Flutter wins the game in terms of speed of development, widget integration, high performance, and a lot more. It is expected to overrule React Native completely in future times.
This is extremely personal, however, you may expect a medium size app development to range somewhere between $30,000 to $60,000. However, this may vary depending on a variety of factors.
We promise to work round-the-clock to achieve the desired timelines, but you can expect project completion within 4 to 6 months. But, the timelines may change if:
There is an increase in complexity;

App design is changed;

Addition of more features;
The key benefits of outsourcing Futter app development are:
Flexible engagement models;

Quick delivery;

Hands-on over a pool of talent;

Delivery of quality services;

Experience and a better understanding of the project;

After development support and maintenance;

Cost-effective services & development;
Definitely yes! Once you have joined hands with our teams, we commit to supporting and maintaining projects too. You will always have our back to solve complex errors.
Flutter supports the following operating systems:
Android Jelly Bean;

V16;

4.1x or newer,

iOS 8 or later.
It supports the following mobile hardware
64-bit iOS devices and ARM Android devices
Flutter also supports Linux, Mac, and Windows OS.
Words Of Appreciation
Discover the impact our solutions have had on the lives and businesses of our customers and see why they choose us time and time again.
If you want a reliable software partner who you can rely on for anything, even after development, Kody Technolab is a perfect choice. They helped us create an amazing milk delivery app with a dynamic subscription and advanced features with minimal design.
Milkmore - (Mitesh Patel, Director)
We collaborated with Kody to develop an on-demand food and parcel delivery application. The team is excellent at their development skills and quick at understanding your business requirements to come up with the right solution.
Duzzy - (Dilip Dangodara, Co-Founder)
My experience with Kody Technolab was fantastic. They developed a website and mobile app for my home massage company, Soothee, with impressive responsiveness and technical skills. The team was great to work with and quickly understood my business goals.
Soothee - (Frank Koh - Founder)
Kody Technolab helped me create a beauty service booking app for Africans with a user-friendly and intuitive design. Thanks to their Flutter development skills and design expertise, we launched a beautiful app without bugs in a short time.
AfroUrembo - (Martijn Imrich - Founder & CTO)
I partnered with Kody Technolab to build an online fashion marketplace using Flutter. They were prompt in incorporating additional features mid-development, and their team was supportive and easy to work with. A great partner, even for a non-tech CEO.
Bhesbhusa – (Suyash Agrawal, Founder)
We Believe in Contribution
Join the conversation and expand your knowledge with in-depth articles and discussions on the latest industry trends, ideas, and innovations.
Let's
Grow

and Get

Famous

Together.
Contact Information
Offices

INDIA
2nd floor, J block, Mondeal Retail park, Besides Iscon mall, Iscon cross-road, SG Highway, Ahmedabad, Gujarat 380015

CANADA
60 Capulet Ln, London, ON N6H OB2, Canada

USA
Datamac Analytics LLC, One Financial Plaza, FL 1000, Fort Lauderdale FL, 33394

UK
14 East Bay Lane, The Press Centre, Here East, Queen Elizabeth Olympic Park, London, E20 3BS
#Differentiator
Explore how Kody Technolab is different from other software development companies.
#Startup-How
Download 50+ proven templates and editable frameworks which guide you to build remarkable product