A Leader in iOS App Development Solutions
Are you looking for an iOS app development company that can help you reach more than a billion people who use Apple products?
Kody Technolabs has been an iOS app development company for years, which has given us a lot of experience in various fields. The team from Kody Technolabs could be the one you need. We have provided iOS application development service to different Apple devices over the years as part of our custom iOS app development work.
We build iOS applications that make an impact on the market and help our clients reach or even exceed their business goals. Let's see what kind of help we can give you.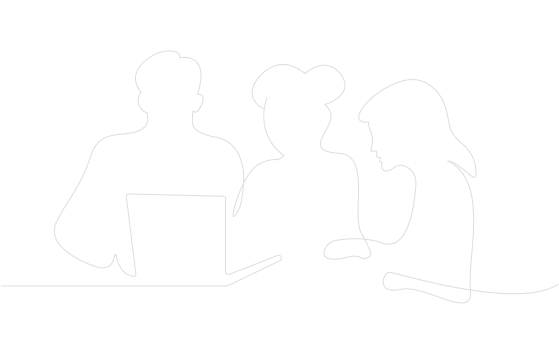 With our upper-edge iOS application development services, we can help you turn your idea into a high-end iOS app.
Our iOS Application Development Process
From ideation to post-release support, our approach covers every aspect of any iPhone, iPad, or Apple device project.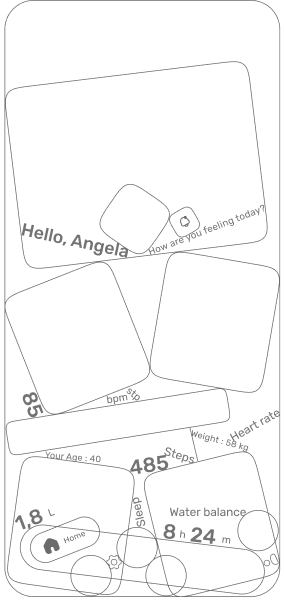 01
Research
Before we build iOS applications, we discuss your company's needs and process. After our chat, we examine and provide business strategies. After deciding on an iOS app development solution, we design interactive architectural prototypes together.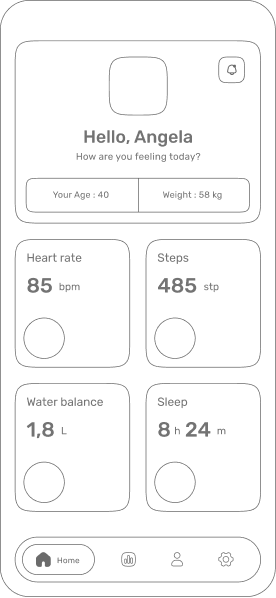 02
Development and Integration
The most exciting phase of iOS development is when our professional developers start putting your idea into action. iOS application development accompanying web interface falls under this category. We will also integrate the software and hardware for your devices.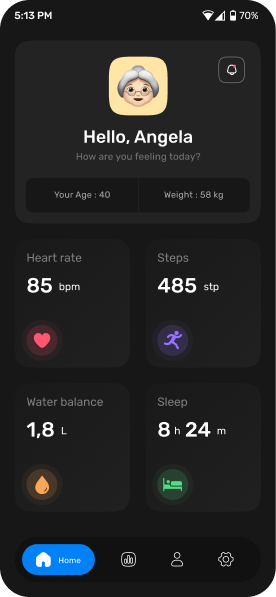 03
Testing and Deployment
Once your program is developed, we guarantee it meets Apple's stringent App Store Guidelines for security, user privacy, design, and other elements before deploying. When we are finished, you will be sent the document for review. You authorize deployment of the solution.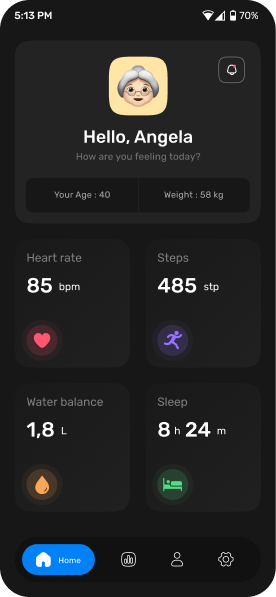 04
Maintenance and Support
Once we've released iOS development to the App Store, we offer exceptional maintenance & support, correcting bugs, verifying functioning, automating OS upgrades, and more. We also incorporate user suggestions into our efforts to improve our solutions.
Let's work together to
expand your business
to even greater heights
Our developers stay up with the newest iOS app development needs and recommendations, and address challenges including cross-device compatibility, performance and memory limits, battery usage, and more.
Kody technolabs' visual design matches Apple's, therefore we can easily satisfy their expectations. With UIKit, our app designers develop Apple-compliant interfaces. Our iOS applications development has transparent interaction patterns that provide a smooth user experience. Kody Technolabs' designers tweak navigation, feedback, authentication, and other UX features to make app usage as natural as breathing.
Why Choose Us for iOS App Development
1
Agile Approach 🔁
Our iOS development approach uses an agile framework to reduce risk, enhance velocity, and encourage transparency. We'll back your every decision.
2
High-quality team 🏆
Our quality assurance team for iOS development considers even minute software details to generate a great result. We invest in top talent.
3
Continued Assistance💬
Clients get post-project technical support. Our iOS maintenance and support solutions help you handle platform upgrades and version releases.
4
Enhanced User Experience 🌟
People love iOS app development user experience. Customer service and app maintenance boost client satisfaction and enhance user experience.
5
Dedicated In-house Team 👬
Our in-house team sees to all iOS development. Nobody outsources code. Hire top iOS app developers for your project.
6
End-to-end Services 💯
We have iOS developers dedicated to your project. Our iOS application development services include everything from consultation to technical delivery.
Engagement Models offered as iOS App Development Company
As an iOS development company in India, we emphasize transparency. We've developed work standards, including engagement models, to facilitate client cooperation.
Fixed Time/ Fixed Cost Project Model
Under our Fixed Cost Fixed Time Model, we estimate a project's cost and development time.
The approach sets a timeline and budget before development begins.
This method works best for easy-to-define applications with little development complexity.
Time and Material Model
The customer gets billed hourly for iOS app development services.
Agile technique is used extensively, resulting in more project control, particularly for developers.
We use the Time & Material Model for medium level complex apps.
Dedicated Team Model
In this model, clients are assigned a team of developers and charged for their time.
This paradigm gives high security, IP protection, and control over development elements with a predictable budget.
This is great for enterprises that already have manpower but require an expert's skills.
Services we offer for iOS app Development
We provide iOS application development for the whole family of Apple devices, including smartphones, tablets, smartwatches, and televisions. Kody Technolabs is the partner you need whether you are searching for expertise to convert your business concept into a working iOS application, to design a clean interface and smooth user experience, to give high-end coding, or to provide full-cycle iOS app development services.
Our iOS app development company is composed of professional engineers that are proficient in all facets of Apple products. We strive for the finest performance possible to ensure the success of your project.
Wanna build a great product?
Get support from us, turn your idea from concept to MVP, take your startup to the next level. We're here to support your unique business needs.
Let's Talk
Our Industry Specific Experience
Kody Technolabs assists organizations in all main areas and specializations. We will assist you with selecting the appropriate technology stack, designing an appropriate UX, and integrating the application into your current infrastructure. Our iOS mobile app development will also expedite and reduce the cost of iOS application development services.
Banking & Finance
Logistics
Healthcare
Transportation
Travel
Game
Education
Construction
Manufacturing
Restaurants
e-Commerce
Social Network
Real Estate
Entertainments
Automotive
SaaS
Frequently Asked
Questions?
Native OS app development is difficult. To design a successful custom iOS app development, your team must learn Apple's IDE and write code in Swift or Objective-C.
An excellent user interface of your software offers a wonderful user experience on every level. IOS developers require experience with Kody Technolabs, a reactive programming framework for iOS that makes it easier to build iOS applications that adapt to data changes and user interactions.
The solution is simple: hire an iOS app development company.
Certainly. It's challenging since the platforms are different. Kody Technolabs' iOS app developers may convert your current software to iOS.
Your mobile application offers many revenue streams. The mobile monetization approach enables you to generate income from your application.
Yes, the project manager will continue to email you important updates. If you have concerns, he'll assist. As an iOS development company in India, we care about our clients' issues and seek their consent at every stage.
We prioritize your convenience, thus we evaluate mid-process redevelopments and adjustments quickly. Our iOS staff is always available to assist you to trust our services, including any changes you may need to make throughout iOS app development. We rapidly contact project managers, technical leaders, and business analysts to discuss and finalize change requests.
Yes, you control all intellectual property rights, including app code, while using our iOS app development services. Our staff freely discusses iOS app source code ownership with customers under NDA.
It may take a week or more to submit an iOS app to the App Store for publication, depending on the application. On average, 50% of applications are evaluated within 24 hours, and over 90% are evaluated within 48 hours.
We design programs based on Apple Inc.'s guidelines from the very beginning. Thus, it is simple to get permission.
The duration required to build an iOS application depends on the app's specifications, design, and features. Typically, it takes roughly two months to design and create an app that is ready for public release.
Words Of Appreciation
Discover the impact our solutions have had on the lives and businesses of our customers and see why they choose us time and time again.
If you want a reliable software partner who you can rely on for anything, even after development, Kody Technolab is a perfect choice. They helped us create an amazing milk delivery app with a dynamic subscription and advanced features with minimal design.
Milkmore - (Mitesh Patel, Director)
We collaborated with Kody to develop an on-demand food and parcel delivery application. The team is excellent at their development skills and quick at understanding your business requirements to come up with the right solution.
Duzzy - (Dilip Dangodara, Co-Founder)
My experience with Kody Technolab was fantastic. They developed a website and mobile app for my home massage company, Soothee, with impressive responsiveness and technical skills. The team was great to work with and quickly understood my business goals.
Soothee - (Frank Koh - Founder)
Kody Technolab helped me create a beauty service booking app for Africans with a user-friendly and intuitive design. Thanks to their Flutter development skills and design expertise, we launched a beautiful app without bugs in a short time.
AfroUrembo - (Martijn Imrich - Founder & CTO)
I partnered with Kody Technolab to build an online fashion marketplace using Flutter. They were prompt in incorporating additional features mid-development, and their team was supportive and easy to work with. A great partner, even for a non-tech CEO.
Bhesbhusa – (Suyash Agrawal, Founder)
We Believe in Contribution
Join the conversation and expand your knowledge with in-depth articles and discussions on the latest industry trends, ideas, and innovations.
Let's
Grow

and Get

Famous

Together.
Contact Information
Offices

INDIA
2nd floor, J block, Mondeal Retail park, Besides Iscon mall, Iscon cross-road, SG Highway, Ahmedabad, Gujarat 380015

CANADA
60 Capulet Ln, London, ON N6H OB2, Canada

USA
Datamac Analytics LLC, One Financial Plaza, FL 1000, Fort Lauderdale FL, 33394

UK
14 East Bay Lane, The Press Centre, Here East, Queen Elizabeth Olympic Park, London, E20 3BS
#Differentiator
Explore how Kody Technolab is different from other software development companies.
#Startup-How
Download 50+ proven templates and editable frameworks which guide you to build remarkable product