Music Streaming App like Deezer
Music is the lifeblood of all parties and occasions. People love to enjoy folk music and songs in their tongue. Music streaming has become a thriving market to evolve a startup business app. The increasing number of listeners intrigues young entrepreneurs to Develop an App like Deezer.
Time

5 Months

Team

7 Members

Platforms

Flutter,PHP

Type

Music Streaming App

Industry

Entertainment
A Unique Music Streaming App Development
The main idea was to simplify and modernize the music streaming experience, offering a personalized touch for all listeners across all the devices of Android and iOS with useful platform-specific features.
Make an App like Deezer Music Player with Melodic Experience
Building a music streaming app using cutting-edge technology to offer a personalized listening experience that sets the app apart from the rest in the market.
Music Streaming Application with Added Personalization
An ultimate music streaming platform with all sorts of genres as well Radios, Educationals, Lifestyle & Health-related podcasts, and more to attract a wide range of users.
WIREFRAME & DESIGN
As they say, hard work pays off. Glimpse on how we started and what we end up on.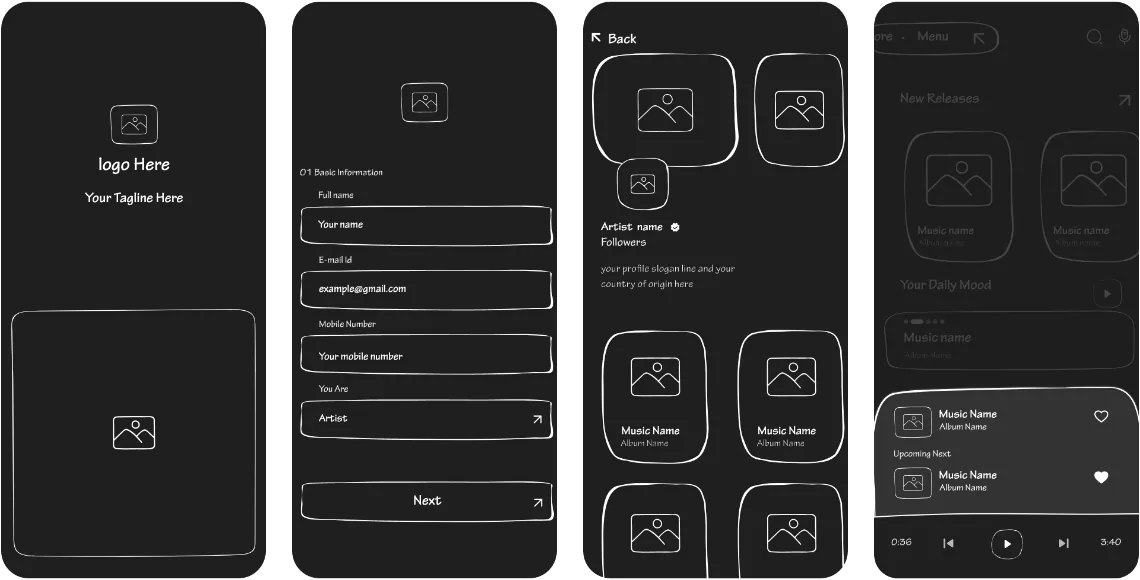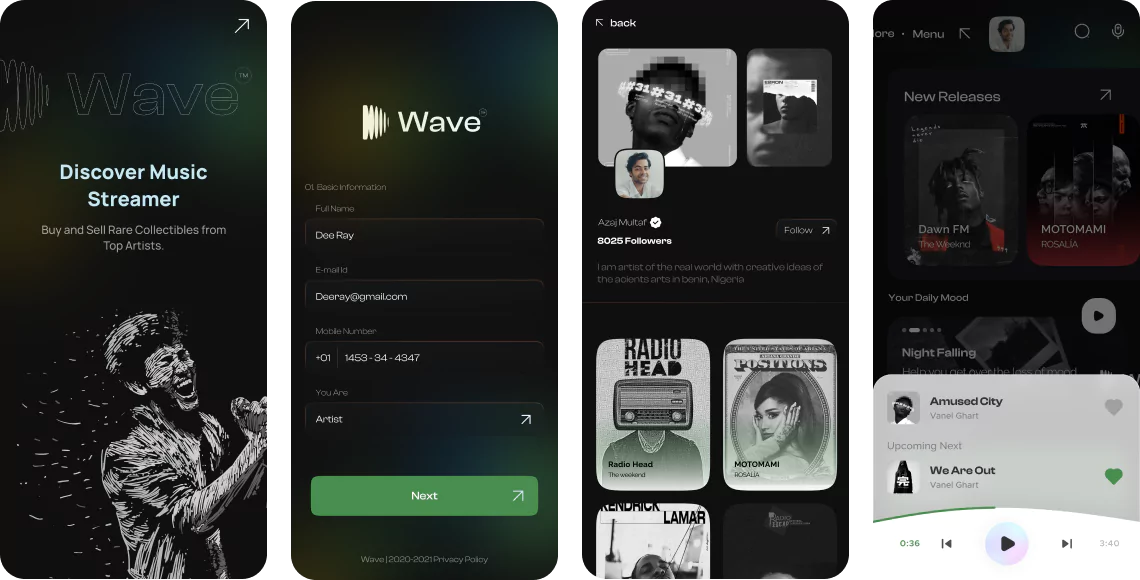 Working with the Kody Technolab team for our Music streaming app development project was the best decision. The expertise and attention to detail their team brought was the very thing we were looking for to shape our vision. They delivered the exact result I was expecting, and in fact, they created an even more user-friendly and reliable Music streaming app than I'd imagined.
Main Features of the Project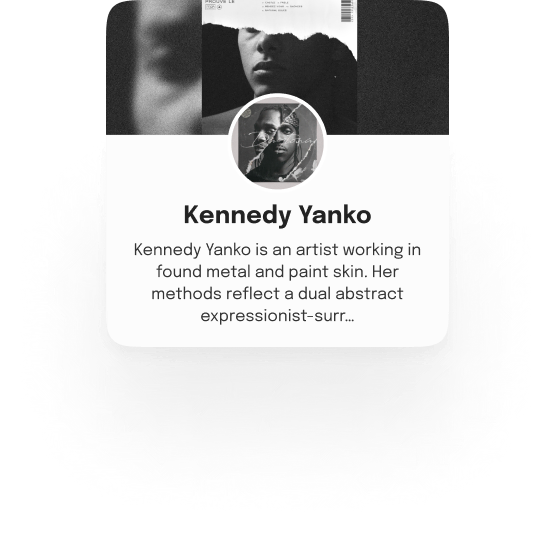 Discover music streamers:
Explore our range of music enthusiasts, connect with like-minded individuals, and discover your next favorite artist on our platform.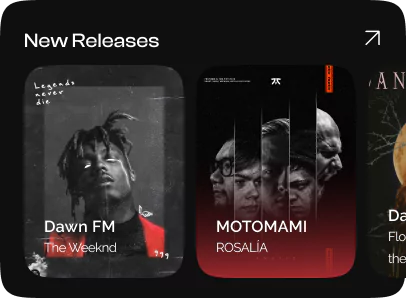 Browse New Release:
You will have the opportunity to delve into the world of musical discovery. You can explore the latest music releases from your favorite artists, as well as discover new and exciting musicians from a range of genres.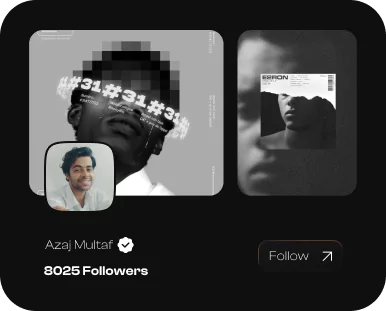 Music streamer profile:
You can easily follow your favorite artists, add them to your playlist, and receive notifications whenever they release new music or make updates to their profile.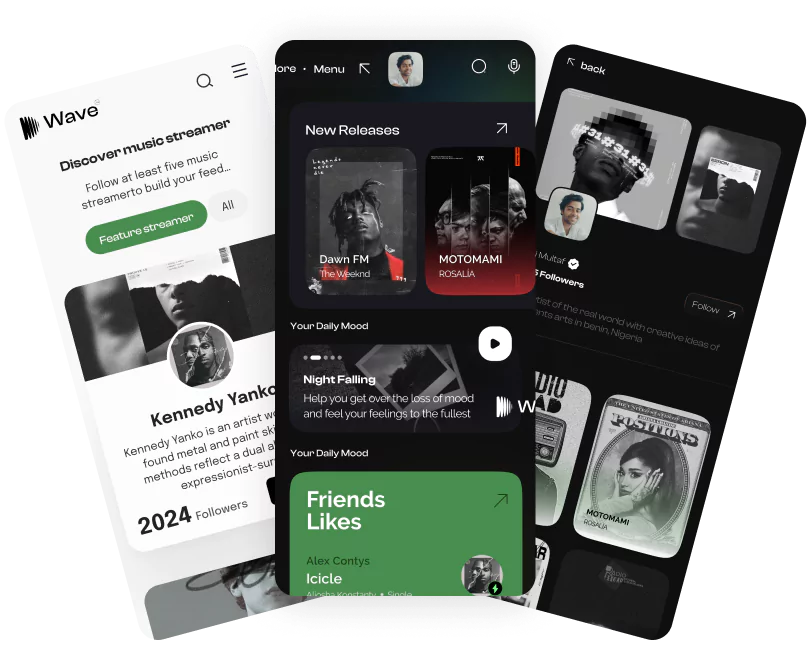 Features to make the Customer journey easy on the Music Streaming App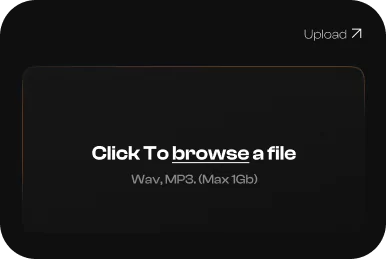 Add your favorite music:
Our music app is designed to put you in control of your listening experience. With our intuitive playlist feature, you can easily add your favorite tracks, albums, and artists to your personalized playlist, giving you instant access to all your go-to tunes in one convenient place.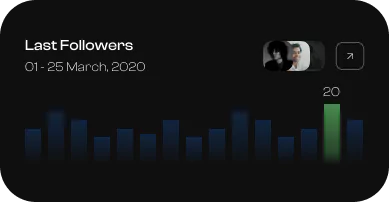 Streamer dashboard:
Our music application provides a comprehensive streamer dashboard, which allows musicians and music streamers to keep track of their performance metrics in real-time. With our dashboard, artists can see how many likes and shares their songs have received, as well as how many users have downloaded their music.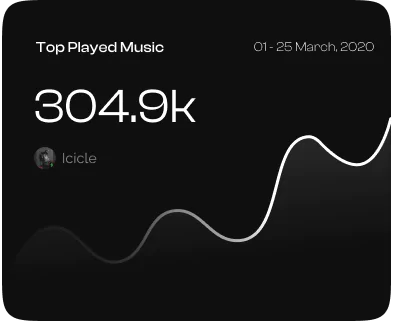 Featured Playlist:
Our music application provides users with a curated list of the most played songs, so you can always stay on top of the latest trends in music. With just a few taps, you can add these popular tunes to your playlist and enjoy them whenever you want.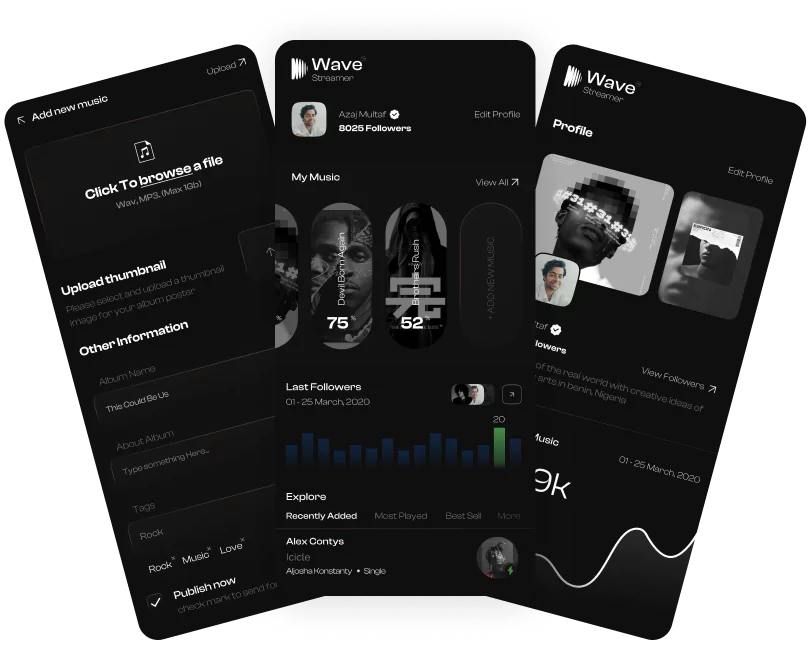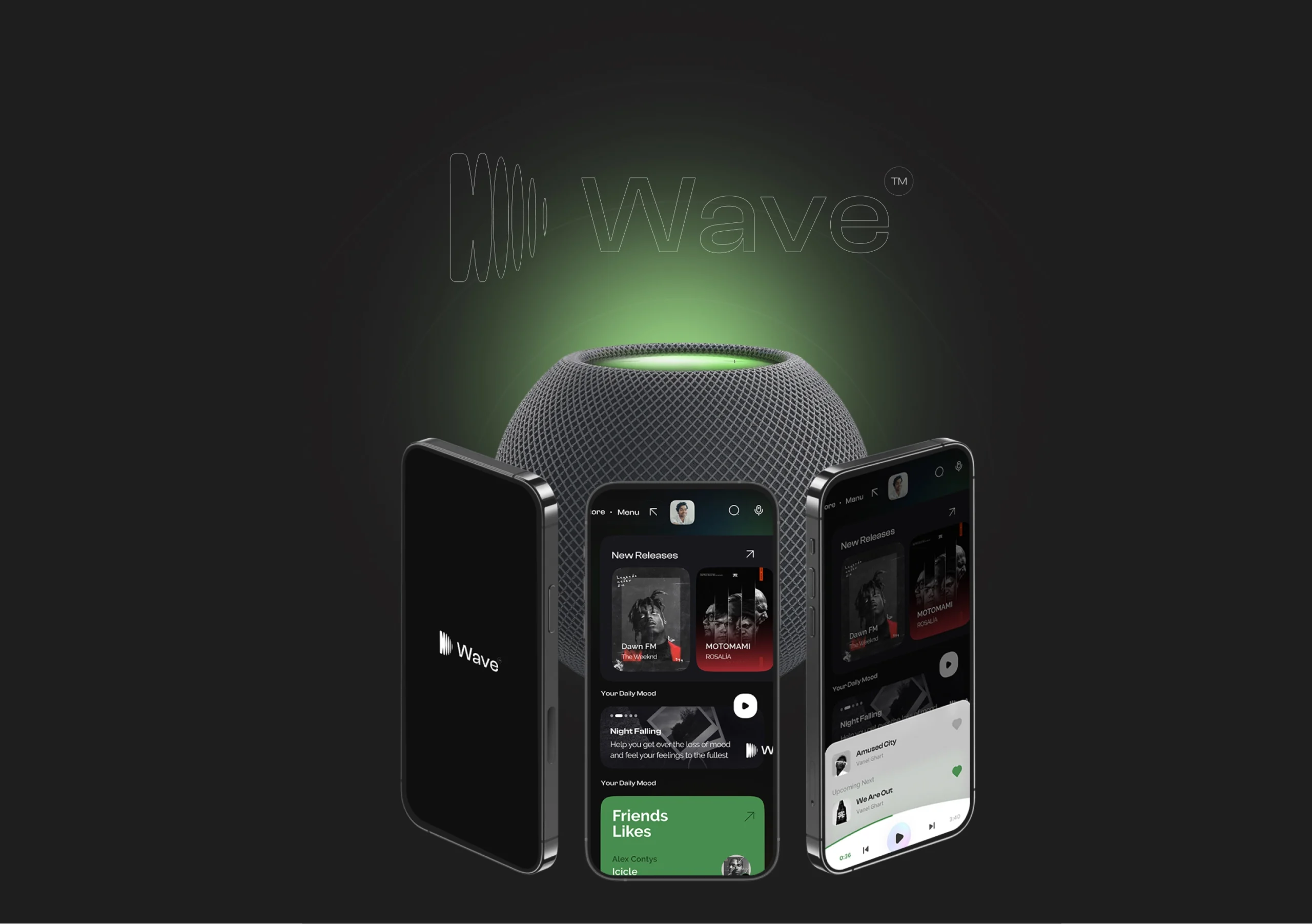 Technology stack of the project
Mobile App:
Flutter
Backend:
PHP
Database:
MySQL
Let's
Grow

and Get

Famous

Together.
Contact Information
Offices

INDIA
2nd floor, J block, Mondeal Retail park, Besides Iscon mall, Iscon cross-road, SG Highway, Ahmedabad, Gujarat 380015

CANADA
60 Capulet Ln, London, ON N6H OB2, Canada

USA
Datamac Analytics LLC, One Financial Plaza, FL 1000, Fort Lauderdale FL, 33394

UK
14 East Bay Lane, The Press Centre, Here East, Queen Elizabeth Olympic Park, London, E20 3BS
#Differentiator
Explore how Kody Technolab is different from other software development companies.
#Startup-How
Download 50+ proven templates and editable frameworks which guide you to build remarkable product