So you have decided to get started with your own e-Commerce App Development Company. However, you have got stuck because of a few queries in your mind. You have no idea how much will it take to 
E-Commerce app like Flipkart.. You are continuously buzzing with a question such as how to estimate the actual cost of creating an e-Commerce mobile app.
Well, the mobile app development cost depends on a number of aspects. And you will have to understand each of these aspects to calculate the actual e-Commerce app development cost. These aspects include must-have and advanced features of the app, functionalities, technology stack like app platforms, design of the app, payment method, development team structure, resources, business model, the time required for development, and more.
So, it's crucial to understand how these aspects impact the cost to develop an e-commerce mobile app. Moreover, to get a comprehensive idea about the e-commerce mobile app specification and required features you can get in touch with the Magento Development Company before starting the app development. Without further ado, let's dig into an in-depth analysis of the given aspects one by one:
Features that Impact the Cost to develop an e-Commerce App like Flipkart
Wish-list Button to create a list of products a user may buy
Customer's Review & Rating
Google Analytics for stats
Universal linking
Complete Synchronization of the website with business app
Push Notifications to notify the users of new updates or offers.
A Simple Registration Process
Easy Product Navigation
Booking calendar
In-app camera
Real-time Order Tracking
My cart
Menu
Notification section for a quick check
Social Media Integration
Payment Gateway Integration
Activity or news feed
Intercom support
Crash report or reporting
Secure data travel
In-app calling or messaging
Connect to third-party API
Ping, Invite and Earn feature for offering coupons
Live Chat Support to solve customer queries as soon as possible
Augmented Reality (AR) View
Easy Checkout
UI & UX design
Help center
Legal information sections
Benefits of the E-Commerce Mobile App
To enhance Brand-Awareness: Businesses, with the help of e-commerce apps, can connect with people they target in a better way. And hence, these apps work as a bridge for brands to make people aware of their services. 
High Utility: The e-commerce app helps to keep active the company and the customers' interactions on a better level.
Information Collection: Companies can collect user data from their behavioral patterns. And this is how businesses are able to further provide offers on products and services the users actually looking for.
Channel for Marketing: This with the help of its notification feature, you can notify the registered users about offer coupons or discounts on products or services, which works as a great channel for marketing.
Major Aspects impacting the cost to develop an application like Flipkart
Database e-Commerce Apps such as Flipkart, which tend to be costlier than others, include the following aspects:
Design and Size of the e-Commerce Application
To make your app eye-catching and impressive that stick app users on the app, the display & icon design should elegant. The overall look and functionality (coding or technical) specifications can improve with advanced technology.  The lesser the features, the smaller size of the app and vice-versa. And hence, there is no doubt that with the set of advanced features, the cost gets impacted. It costs around $2000 to $30000.

App Platform i.e. Android or iOS or Windows
Before you start with the e-Commerce Mobile App Development, you must decide the app platform. Are you going to develop an android app or iOS app, or both or windows? To develop an e-Commerce mobile app, you must know how much it would cost to develop an app on each particular platform. You must know which platform will be preferable for your business now & in the long run. 
Majority of the smartphone users have opted for Android as compared to iOS or windows. And hence, if you look at the numbers, the profit margins would be higher. This is because of the large Android user base. However, the android app costs higher because of the development time that it takes. Moreover, android apps require to be tested on multiple devices that too increase the overall cost. So decide accordingly, keeping in mind these factors.
In order to map out the layout of an application, a visual architecture i.e. the wireframe is very crucial. To develop an app from scratch, they work upon various wireframes so they can find the correct one. The map layout also involves arranging the multiple pages of an app and physical makeup. Depending upon how complex or simple an app is, the cost factor varies.
The cost of the wireframe development ranges between $500 to $1,500. The cost further depends upon the number of pages that are to be added.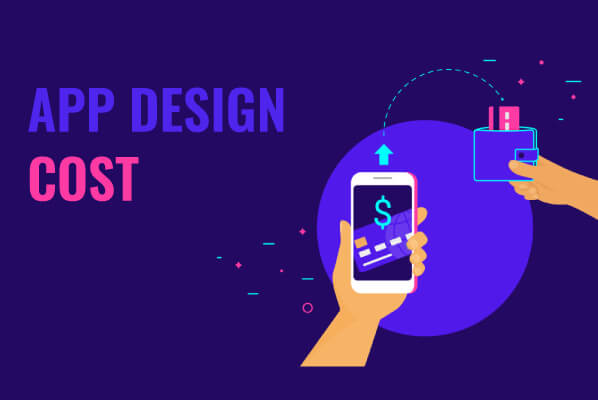 As mentioned previously in the article, the looks and functionality play a crucial role in users' attention. The app must look appealing and hence, you must ensure taking care of every element and the minute details. Since the design of an e-Commerce app involves various elements and new technology, the cost could vary between $2,000 to $35,000.
If your e-Commerce app has various operating system versions, the more would be the cost. Moreover, depending upon the platform such as App Store or Play Store, the design is different. And hence, the overall cost of creating an e-Commerce mobile app can vary accordingly.
Since an application, whether it's Android or iOS requires regular updates, the maintenance costs have to be kept in mind. On average, the maintenance cost for an e-Commerce application is 20-30% of the initial cost of development. This means if your app development costs you $150,000, the maintenance would cost you around $30,000 annually.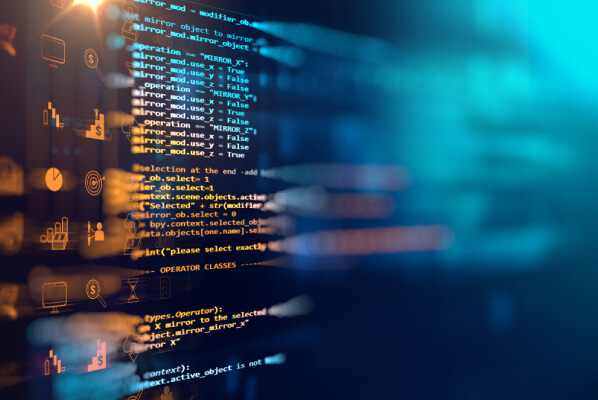 Well, before you start with the e-Commerce Mobile App Development, you must know the developer costs per hour. Also, the cost to develop an application like Flipkart affects by the location of the developer or development company. And hence, depend upon the country where the developers are based, here is a list for their respective costs:
It costs around $50 to $250 per hour if your e-Commerce app developer is based in the US or Canada.
It costs around $50 to $150 per hour if your e-Commerce app developer is based in Australia.
The cost for the e-Commerce app developer based in the UK or Western Europe ranges between $35 to $170.
It costs around $20 to $150 per hour if your e-Commerce app developer is based in Eastern Europe (Ukraine).
It costs around $10-$80 per hour if your e-Commerce app developer is based in India.
Other than that, the cost depends upon the experiences of the e-Commerce app developer. You will not only have to pay for a developer, an app designer, and a QA manager also required. And hence, instead of opting for individuals, it's always a good option to select a good team like Magento Development Company. 
Other than the above cost aspects, a few others include advertising and marketing, equipment, software license, social media integration cost, live support and more. These aspects cost around $500 and $2,000 each.
Conclusion
Considering all the aspects and parameters mentioned above, the actual cost to develop an application like Flipkart, ranges between $30,000 to $170,000. Moreover, the team structure, platforms, features, functionality, app platforms, development time and technology used to develop an app keep changing with time. And hence, the cost might fluctuate, however on average it stays between $30,000 and $170,000.