It's not just a salon anymore; it is one of the biggest Marketplace Application that spread its wings across Sydney, Singapore, Dubai, and Abu Dhabi. Guess the name? Easy, isn't it? Make an App Like UrbanClap has crossed every milestone in leaps and bounds.
Who doesn't wish to achieve the heights Urban Clap, now Urban Company achieved ever since its inception in 2014. Salon and home services marketplace have marked their own place in consumer's minds. The ease of bookings and availability of services is something that is admired in today's time.
Hence, the Craze
This is the primary reason what the Urban Company Ga-Ga is all about and why entrepreneurs are desperate to have their own on-demand service app like UrbanClap. In this topic, we will talk about how to develop apps like UrbanClap, its business model, and the features of the on-demand service application like Urban Company.
In 2021, you can expect any service to be available on-demand, from salon to car booking to home services, everything. Urban Clap, aka Urban Company that was started with salon services, now operates in various on-demand segments such as house cleaning, painting, spa and salons, grooming, house repairs, and more. The rebranding of Urban Clap into Urban Company seems to be the best decision taken by the company professionals. This gives you an idea of how vast the current industry is and what all you can bring off the table by developing an engaging service offering marketplace app like Urban Company.
Other than the Urbanclap app salon services, there are multiple service types via multiple apps (like Handy, Helpbit, mrUsta, TaskRabbit, Plus, Sulekha, Bro4u, Helpr, and Housejoy, etc.), which are available right at your fingertips without you going anywhere to ask someone. The competition is rising, and the survival battle is going to be a tough one. So how will you ensure your existence and deliver consistent results? A well-defined systematic mobile app development process is the key to a successful app launch.
Here is our step-by-step mobile app development process series that explains each stage in detail.
1. A Guide on Lean Canvas Model;
2. How to Prepare a Product Requirement Document and its importance;
3. Importance of Wireframe in Product development;
4. A complete guide on selection of technology stack for startups;
5. How prototyping helps businesses?
6. A handbook to select development company for startups;
7. A detailed guide on project management & delivery milestones;
8. Role of Quality assurance in product development;
9. Importance of User testing;
10. Know where you should deploy your project?
11. How Feedback and product iteration makes a difference in product development?
12. What is the variation in the cost? What factors affect the variation?
13. Why is a Good design the ultimate thing in the project?
In brief, we can conclude the entire series as the following set of procedures.
Sketch the idea of your app
To create an On-Demand service app like Urbanclap, you should identify a problem that your app will resolve. Your idea should cater to a simple solution to a complicated problem. Give a unique shape to your idea by thinking about tangible benefits for your customer.
Analyze the Market and Identify the Need
Market analysis is very important to know what features the alternative apps or your competitors are providing? It will help you to know the needs and desires of your potential customers. Additionally, market research will help to build a good business model.
Based on your research, you will be able to find your target audience. This analysis will bring you up with loopholes in other apps. You can use insights as well to make a better app. At this point, you should also depict your finances and analyze your revenue model.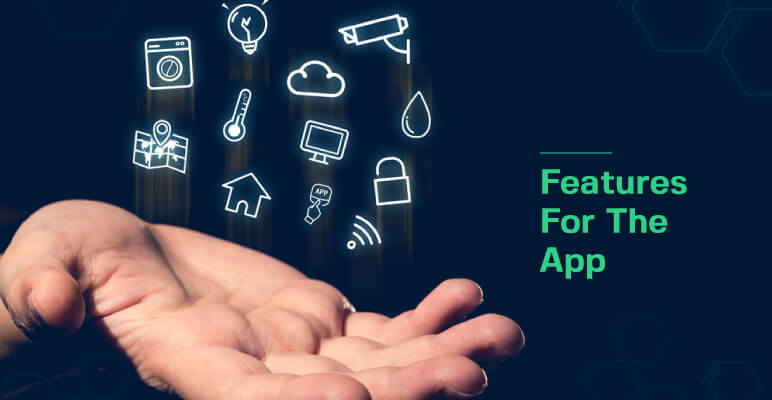 Decide Features for the App
The list of features for an On-Demand service app like UrbanClap is divided into three categories-
Must-have Features
Should-have Features
Could-have Features
In order to develop a service app, which is like UrbanClap, the must-have features include,
User Registration/Login
Forgot Password
User Profile
Edit Profile option
Change Password
Should have features include,
Social Media Integration
Different Payment Modes
Location Tracker
Feedback Support
For could-have features, the task is on you to decide what new and unique you can provide to your users, which is better than the rest in order to build an app like UrbanClap.
Design your App
The design of an On-Demand service app like Urbanclap is another important factor that plays a role in its success. Today, developers of an app are focusing on UI design, multi-touch gestures, and other design standards as well. You can use many tools to design graphics for your app. One thing to note is that on-demand service apps like Urbanclap require smooth and clutter-free functioning of the app. It would be better if your design turns out in a lighter way.
It does not matter how polished your app looks, but it matters how happy your users are with your app. So, while working on the development of your design, it should not only look attractive but should work well creatively.
Decide the Technology Landscape
The right platform for technology should be selected while creating apps like Urbanclap. The technology landscape must be selected in accordance with the time and budget constraints of a client. Native apps, like Twitter, Google Maps, etc., deliver the best user experience as they benefit from complete unity with the device and its features like camera, GPS, etc. Developing such an app is quite costly and time-consuming as well.
Web apps like Gmail, Yahoo are quicker and cheaper as they are developed using HTML5, CSS, and JavaScript Code. However, web apps are less powerful than native ones. Hybrid apps, like Facebook, combine the web code with native language to create unique features and provide the best user experience.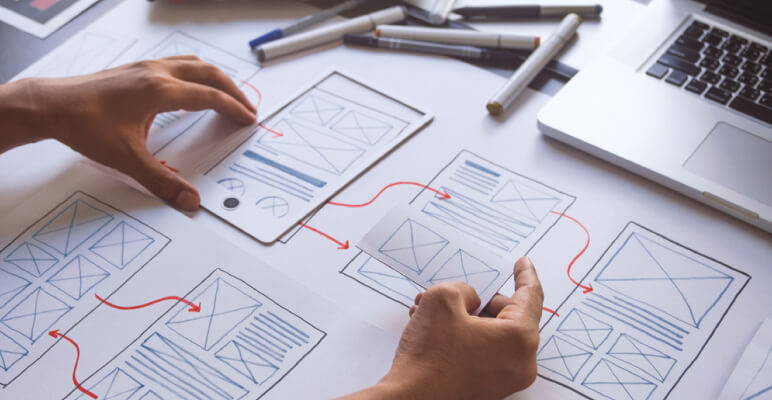 Develop the working Prototype
This step is nothing but giving a shape to your idea and turning it into an application with some basic functionality. A prototype makes it quite easier to attract investors. With the prototype, they can actually view the tangible benefits instead of just visualizing the product's description.
Developing a prototype is quite helpful in working with manufacturers and finding licensees. But you should be careful while working on a prototype. You should take the required measures to secure your app against unauthorized usage and access to data or ideas.
Integrate analytics
Integrating analytics in your app helps you to track user engagement and retention of your app. It gives you a detailed picture of how many visitors have arrived at your app and how they can keep coming back.
Some analytics tools that can be incorporated are-
Google Analytics
Flurry
Localytics
Mixpanel
You can choose among these free or paid tools.
What is the business model of an on-demand service app like UrbanClap? How does it work?
On-demand service applications satisfy the urgent needs of the consumers. Simply speaking, customer registers → logs in → browse services → pays for it → checks out.
On-demand services apps such as UrbanClap work when users pick the required services depending upon what they can afford or need. These services are available on these apps where a trustworthy local vendor will provide the user with the services they need in the convenience of their homes or any other location. Moreover, the users are able to easily pay for their services through the robust, secure platform, which helps in safe transfers.
The business model of Urban Company functions in two ways.
Fixed Charged Services:
Urban Company pays the professional the fees in return for their services. This works especially for plumbing, electrical work for home maintenance, etc. It collects fees from the customers, cuts its share, and pays the due.
Services without fixed charges:
Urban Company covers the charges of lead generation and funding listing. It hires experts to do the job. The customer isn't charged with anything directly, but if the service provider expert is able to convert them, the deal happens. 
Working model of Urban Clap:
Admin: The admin, via a powerful web dashboard, is able to use the functions as well as manage all kinds of engagements.
Users: By downloading on their smartphones the on-demand home services apps, users are easily able to check out all of the services provided via the search option. They are further able to ask for a quote for any services. They can select from the range of services and book an appointment with the service provider. The service provider's profile is visible to the user, in case they want to verify the same.
Users can either pay in advance or choose the Cash On Delivery option depending on their convenience. Lastly, the user is free to write a review for the services availed using the application.
Local Vendors: Once the local Service providers or vendors get the quote from the user, they can respond to the user depending upon the requirements. Service providers can either approve or reject the service request. Once the decision is made, the same is notified to the customer.
What is the revenue model of Urban Company, formerly known as Urban Clap?
It can be an exciting adventure for you to learn and implement the revenue model of the popular app Urban Clap. You can implement the same in your multi-service marketplace app and make millions, just like they did as you have read about the two business models, fixed price Vs. Variable pricing model, the strategy revolves around the following methods.
Commission model:
You would be surprised to know that almost 85% of Urban Clap's revenue is generated through subscriptions. A small fee is charged to the service provider in return for using the platform.
Depending on the number of services completed and performed, the commission fee is decided.
Reverse Auction:
Again, we have already mentioned that Urban Clap covers the lead generation and listing process. The platform puts forth five specialists options for the services the customer is looking for. The specialists who are able to convince the user for the assignment get the work.
Advertisement:
Urban Clap makes a good amount of money through advertisement. It allows businesses to use their platform and showcase their products.
So, yeah, as you can see, Urban Clap has set benchmarks when it comes to achievements.
However, it is not the end yet; here is what you need to do next.
Run a Mock-drill
Before launching your app, it is very important to test it on a bunch of users. Mock-drill is the first chance to get feedback from a set of target users. It not only reduces product risk but also gives you insights to improve and enhance your app. This mock drill will help you to eliminate bugs and will give you an initial push.
Launch it on the play store
Now that you are ready with your unique app, it is time to launch it in the App Store. Make sure you promote your app before and after launch. It will help you to hit many users in one go.
Keep improving and updating your app with the feedback received. Though app development requires a lot of hard work and dedication, it will also be a thrilling experience.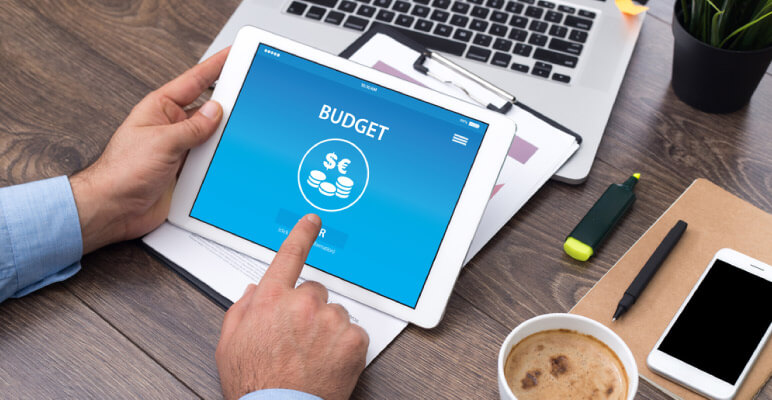 How much would an app development like Urban Clap cost?
Depending upon the need of the various users or clients as well as the required core function or features, the cost for an app like Urbanclap varies and hence, it's suggested to contact the right tech developer or service provider in order to know about the same.
In our estimate, the cost of app development falls within the budget of $25K. But, as mentioned, it is better to connect with your development partner, discuss various app-specific feature expectations, UI/UX, and complexities. This will help them in giving an accurate estimate to you for your project.
Improvise your app with updated features
After launching your app, the next task will be the evaluation of the usage and behavior of your users. Your build was offered with limited features, only providing core ideas. With the following three steps, you can improvise your app-
With the feedback section and analytics, you will get to know what the missing element in your app is.
Conduct surveys or interviews.
Talk to your users regularly, build a personal connection and get honest reviews.
Once you start satisfying the needs of your customers completely, most part of your app is done. You need to keep an eye on the data sciences to keep improving your app.
If you are finding it difficult to finish the task, let Kody Technolab do the job for you. Connect with our sales executive to grab the best deal of solutions. All the best!