Hire Cross-platform App Developers
For Your Mobile App Development Project
Initially, companies used to choose between Android or iOS, based on the presence of the majority of their target audience. However, building an app for the other platform eventually becomes inevitable. But the cost to update, test, and maintain two different apps may become hard to put up with in the long run. 
Now, there is no dilemma in choosing a platform!
Thanks to cross-platform technology, companies just need to choose the technology (Flutter or React Native) as per their business requirements. Kody Technolab has helped numerous brands not only pick the perfect cross-platform technology but also develop a robust cross-platform app.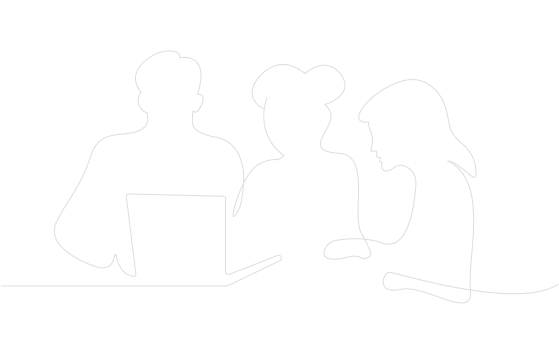 Kody's app developers have built cross-platform apps for Healthcare, Finance, eCommerce, Real Estate, and many other industries. Strong technical background and hands-on experience allow our developers to tackle any challenges that may come. 
Take a step further, conduct skill tests before you hire our cross-platform mobile app developers!
Why Should You Hire Cross-platform app developers from Kody Technolab?
Our company is driven by innovative thinkers and every developer working under Kody's hood has gone through various skill tests. When it comes to building a vision for our clients, our agile cross-platform developers give their 110%. From writing clear code, perfect configurations, and performance to post-development support, we have been collecting only good reviews about our cross-platform developers.
That is the reason why we celebrate an 85% customer retention rate.
1
Proven portfolio
Our cross-platform app developers have a track record of delivering successful projects, showcasing their expertise and ability to meet client requirements effectively.
2
Creativeness
Our developers think outside the box, bringing innovative and unique ideas to the table, ensuring your app stands out and captivates users.
3
Competitiveness
With our cross-platform app developers, you gain a competitive edge by leveraging their knowledge of the latest trends, frameworks, and technologies in the industry.
4
Team Integrity
We prioritize transparency, clear communication, and collaborative work. Our developers adhere to ethical standards, ensuring integrity in every step of the app development process.
5
Native Technology Experience
Our cross-platform app developers possess extensive experience with native technologies, enabling them to create seamless, high-performing apps across multiple platforms.
6
Efficient Resource Utilization
Our developers maximize resource utilization, making the most out of the shared codebase, resulting in cost-effective and time-efficient development.
The Right cross-platform app developers will help you Grow faster!
You need cross-platform developers who possess the skills to transcend platform limitations. The right cross-platform developers help you harness the power of code-sharing, rapid development cycle, and consistent user experience across platforms.
It's time to break free from platform restrictions and reach a wider audience by hiring cross-platform app developers. With developers' expertise in frameworks like React Native and Flutter, transform your app ideas into reality, accomplishing cost-effective solutions without compromising quality or functionality.
The Expertise of Our Cross-platform Mobile App Developers
At Kody Technolab, we take pride in our expertise in offering cross-platform app developers for hire who possess the skills and knowledge to create outstanding applications. Our team brings a unique blend of creativity, technical prowess, and a deep understanding of the cross-platform landscape.
Technological Chameleons
Our developers are adept at working with a wide range of cross-platform frameworks and tools and technologies to ensure your app is built using the most suitable framework.
UX/UI Magic
Our team of designers collaborates closely with developers to create visually stunning and intuitive interfaces, ensuring a delightful user experience that keeps your audience engaged.
Performance Optimization Wizards
Using their power in code optimization and caching strategies, our developers ensure optimized app performance across platforms and deliver a smooth and responsive app experience
API Integration Maestros
No matter what API, our cross-platform app developers ensure a seamless integration for various APIs, helping you expand the functionality and enhancing the user experience of your app.
Testing Ninjas
Quality assurance is paramount. So, our skilled testers rigorously assess your app's functionality, usability, and compatibility across devices, ensuring a bug-free and flawless end product.
Agile Collaborators
We embrace an agile development approach, fostering close collaboration with our clients. By working in sprints, we regularly deliver working builds for feedback, allowing for iterative improvements and timely project completion
Hire a Team of Cross-platform Developers for your Dream of a successful mobile application!
Kody has the highly qualified and expert team of developers & designers you need to start planning and executing your project today.
Let's Talk
How Does Hiring a cross-platform app Developers Process Work?
Embarking on the journey of hiring cross-platform app developers at Kody Technolab is a seamless and exciting experience. Our unique and creative hiring process ensures that we find the perfect match for your project, delivering exceptional results that exceed your expectations.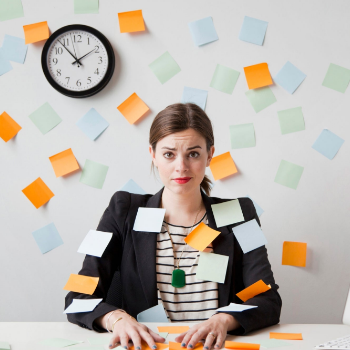 01
Initial Consultation
Let's begin by scheduling a consultation and understanding your project requirements, goals, and vision. Then we'll dive deep into the details, unraveling your app's essence and determining the ideal skill set needed for your project.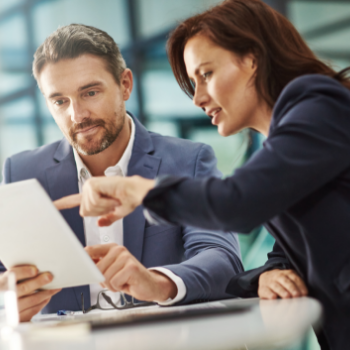 02
Talent Discovery
Our team of talent scouts employs a mix of magic and data-driven analysis to meet you with top cross-platform app developers who align perfectly with your project and have the potential to turn your app dreams into reality.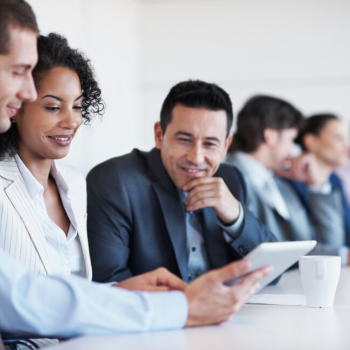 03
Technical Evaluation
We subject our shortlisted developers to a rigorous technical evaluation designed to assess their proficiency in cross-platform development, problem-solving abilities, and adaptability.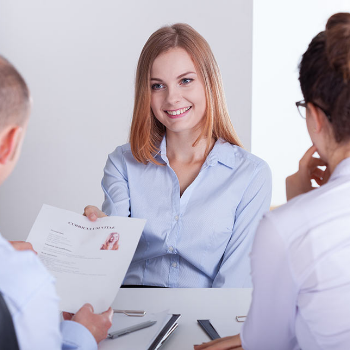 04
Team Integration
Once we've identified the ideal cross-platform app developers for your project, we seamlessly integrate them into your existing team or assemble a dedicated team tailored to your needs.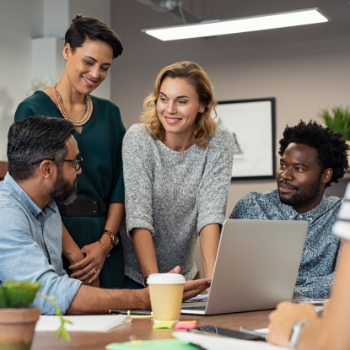 05
Onboarding and Project Kick-off
We guide you through a smooth onboarding process, ensuring our developers are aligned with your project's objectives, timelines, and milestones. With a sprinkle of magic, we kick-start your project, setting the stage for a remarkable development journey.
Our Cross-Platform App Developers Engagement Model
Keeping various companies and out-staffing requirements in IT at the center and making Cross-Platform App Developers for hire accessible globally, Kody Technolab offers the following flexible hiring models. 
Hourly
Starting From
The model works well when you have a short-term project, need specialized service, or have a specific task to be completed.
Monthly
Starting From
When you seek a long-term partnership with a limited budget and in less time, hire our experienced developers monthly.
Quarterly
Starting From
Need constant support from developers to serve your volatile requirements? Hiring our developers quarterly will save you from all the hassle.
Advantages of Hiring a Dedicated Cross-platform App Developers

 
Quicker task completion with great efficiency and flexibility to adjust your team size during your high and low is only possible by hiring a dedicated team of cross-platform app developers. At Kody Technolab, agile dedicated developers work cohesively with seamless collaboration and have the ability to tackle complex projects with innovative solutions.
Expertise Amplification
A dedicated team of cross-platform app developers amplifies each other's strengths, resulting in a powerhouse of talent that can handle any development challenge thrown their way.
Focused Attention
With a dedicated team, you receive undivided attention and commitment, meaning your app receives the time, effort, and meticulous attention to detail it deserves, leading to a high-quality end product.
Rapid Iterations
A dedicated team excels at agile development methodologies, enabling rapid iterations and quick turnaround times, meeting changing market demands.
Flexibility and Scalability
Whether it's additional features, platform expansions, or support and maintenance, a dedicated team offers the flexibility to scale up or down, adapting to your changing needs.
Seamless Collaboration
Collaboration is the lifeblood of a dedicated team. Our developers work in perfect sync, fostering seamless communication, idea-sharing, and problem-solving, resulting in innovative and impactful app solutions
Want to extend your team of cross-platform app developers?
Hire our dedicated cross-platform app developers who will work with your team, fostering synergy and collaboration to spark innovation!
Let's Talk
Our Industry Specific Experience
Domain Expertise is a major reason behind the growing demand for hiring our cross-platform app developers. Working with businesses from diverse industry verticals has helped cross-platform developers at Kody Technolab expand their knowledge and be a jack as well as a master of all trades.
Banking & Finance
Logistics
Healthcare
Transportation
Travel
Game
Education
Construction
Manufacturing
Restaurants
e-Commerce
Social Network
Real Estate
Entertainments
Automotive
SaaS
Frequently Asked
Question?
Cross-platform app development refers to building mobile applications that can run on multiple platforms, such as iOS and Android, using a single codebase. It offers cost-efficiency, faster development cycles, and broader market reach.
Hiring cross-platform app developers brings a range of benefits, including reduced development costs, quicker time-to-market, consistent user experience across platforms, and the ability to target a larger audience with a single app.
Our developers have expertise in popular cross-platform frameworks like React Native, Flutter, etc. They stay updated with the latest industry trends and technologies to ensure optimal app performance and functionality
Absolutely! Our cross-platform app developers are experienced in integrating various third-party services and APIs, allowing you to leverage additional functionalities, enhance user experience, and streamline your app's capabilities
We have a dedicated quality assurance team that conducts rigorous testing at every stage of the development process. We perform comprehensive testing to identify and resolve any issues, ensuring a high-quality, bug-free, and performant app
The timeline and cost for cross-platform app development depend on various factors, including the complexity of the app, desired features, and the scope of the project. We work closely with you to create a detailed project plan with realistic timelines and milestones that suit your budget, too.
Yes, we offer post-development support and maintenance services to ensure your app remains up-to-date, secure, and optimized for performance. Our team is available to address any issues, provide updates, and assist with future enhancements or feature additions.
Words Of Appreciation
Discover the impact our solutions have had on the lives and businesses of our customers and see why they choose us time and time again.
If you want a reliable software partner who you can rely on for anything, even after development, Kody Technolab is a perfect choice. They helped us create an amazing milk delivery app with a dynamic subscription and advanced features with minimal design.
Milkmore - (Mitesh Patel, Director)
We collaborated with Kody to develop an on-demand food and parcel delivery application. The team is excellent at their development skills and quick at understanding your business requirements to come up with the right solution.
Duzzy - (Dilip Dangodara, Co-Founder)
My experience with Kody Technolab was fantastic. They developed a website and mobile app for my home massage company, Soothee, with impressive responsiveness and technical skills. The team was great to work with and quickly understood my business goals.
Soothee - (Frank Koh - Founder)
Kody Technolab helped me create a beauty service booking app for Africans with a user-friendly and intuitive design. Thanks to their Flutter development skills and design expertise, we launched a beautiful app without bugs in a short time.
AfroUrembo - (Martijn Imrich - Founder & CTO)
I partnered with Kody Technolab to build an online fashion marketplace using Flutter. They were prompt in incorporating additional features mid-development, and their team was supportive and easy to work with. A great partner, even for a non-tech CEO.
Bhesbhusa – (Suyash Agrawal, Founder)
We Believe in Contribution
Join the conversation and expand your knowledge with in-depth articles and discussions on the latest industry trends, ideas, and innovations.
Let's
Grow

and Get

Famous

Together.
Contact Information
Offices

INDIA
2nd floor, J block, Mondeal Retail park, Besides Iscon mall, Iscon cross-road, SG Highway, Ahmedabad, Gujarat 380015

CANADA
60 Capulet Ln, London, ON N6H OB2, Canada

USA
Datamac Analytics LLC, One Financial Plaza, FL 1000, Fort Lauderdale FL, 33394

UK
14 East Bay Lane, The Press Centre, Here East, Queen Elizabeth Olympic Park, London, E20 3BS
#Differentiator
Explore how Kody Technolab is different from other software development companies.
#Startup-How
Download 50+ proven templates and editable frameworks which guide you to build remarkable product