The Perfect Place to Hire Fintech Developers
in India
We understand that time is money, and that's why we pride ourselves on delivering projects on time and within budget. Following an agile development methodology, our Fintech developers ensure flexibility and adaptability throughout the development process, keeping room for necessary adjustments to uphold your project on track.
When it comes to fintech, security is paramount. At Kody Technolab, developers take security seriously and ensure the solution is designed to keep your users' data safe and secure as well.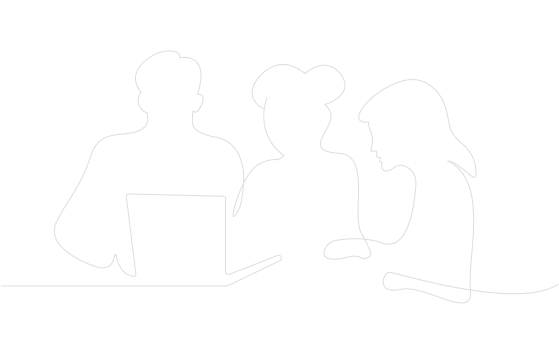 Above all, our Fintech app developers always keep their eyes on emerging market trends and technologies, ensuring that your project is ahead of the curve. From blockchain to AI, our developers have the expertise and skills to bring your fintech vision to life.
Why hire Fintech app developers from Kody Technolabs?
Don't settle for a mediocre fintech app development experience when you can hire Fintech developers from Kody Technolab with assurance and security. Experience the difference our expert team can make in delivering a cutting-edge fintech solution that meets and exceeds your expectations.

1
Unmatched Expertise
Our team of developers possesses unmatched expertise in the fintech space, with years of experience building robust solutions for our clients.
2
Cutting-Edge Technology
We stay up-to-date with the latest technologies, including blockchain, AI, and cloud computing, ensuring that your app is built with the most advanced tools available.
3
Seamless Integration
Our developers prioritize seamless integration of various systems and ensure that your app integrates smoothly with other financial platforms.
4
Customization
Building customized solutions that meet your unique business requirements and preferences is like the second nature of our Fintech developers
5
User-Friendly Design
Fintech developers at Kody prioritize delivering a user-friendly experience, assuring that your app is intuitive, easy to use, and visually appealing.
6
Timely Delivery
We pride our Fintech developers on delivering projects on time and within budget, guaranteeing that your app is available to your users when they need it.
Get Ahead in Fintech with the Right Developers of Kody Technolab to Make the Difference
Financial technology has disrupted traditional banking and financial services, and the demand for innovative fintech solutions continues to grow. To stay ahead of the competition, it's crucial to hire the right fintech app developers who possess the necessary expertise, experience, and knowledge to build cutting-edge solutions.
That's where Kody Technolab comes in. Our expert team has a proven track record of developing top-notch fintech apps that deliver results. So, don't risk your fintech app development project on inexperienced or unqualified developers. Hire our experienced Fintech App Developers as you desire.
Kody's expertise in offering Fintech Developers for Hire
We pride ourselves on having the best fintech developers in the industry with the experience of serving clients in the USA, UK, UAE, and many countries. Our team of experts possesses the necessary skills, knowledge, and experience needed to develop the cutting-edge fintech solutions you need to succeed.
Extensive Experience
Years of experience in fintech development empower Fintech app developers at Kody to anticipate and address potential issues before they arise.
Domain-Specific Knowledge
Our team of developers possesses deep domain-specific knowledge, be it Digital wallets, Banking apps, Money transfer, Crypto, or BNPL, you name it.
Agile Methodology
All our Finance app developers are well-versed in the agile methodology, ensuring faster and more collaborative development with responsiveness to changes and feedback
Collaborative Development
They embrace a collaborative approach to development, allowing for greater flexibility, faster iteration, and more efficient communication throughout the project.
Innovative Mindset
Our developers approach each project with an innovative mindset, exploring creative solutions that push the boundaries of fintech development to deliver exceptional results.
Scalability
Kody's Fintech developers build highly scalable solutions that support you to grow and expand your business without worrying about outgrowing your solution.
Looking for the right Fintech app developer to bring your project to life?
Meet our developers and hire the ones you find suitable for your project!
Let's Talk
Hire Fintech Programmers and Make them Yours Easily.
Are you ready to hire top-tier Fintech app developers at Kody Technolab? Great! We've made the process fun and straightforward with our five-step hiring process: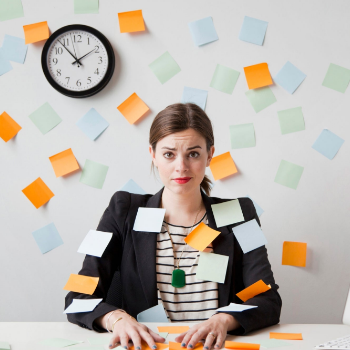 01
The Meet and Greet
First, we'll schedule a virtual meet and greet with our team. We'll take the time to get to know you, learn about your project, and discuss your requirements and expectations.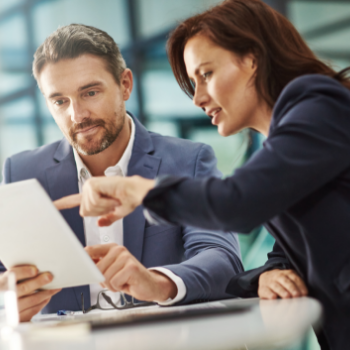 02
The Skill Match
Next, we'll match you with our perfect Fintech app developers for your project. We'll look at your specific needs, budget, and timeline to ensure a successful match.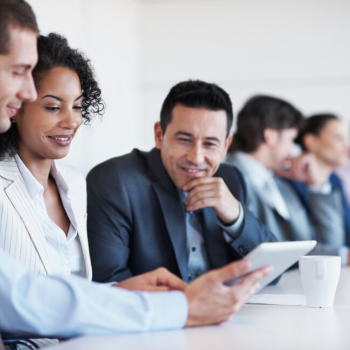 03
The Interview
Once we've identified a match, you'll have the opportunity to interview your potential developer. We encourage you to ask questions and get to know our developers better.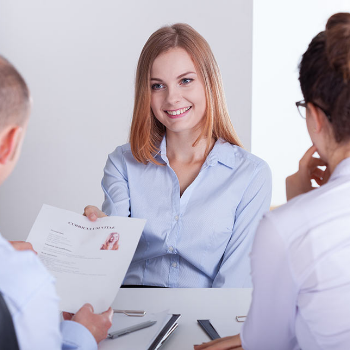 04
The Onboarding
Get to know our Flutter developers and test the ability of our Flutter geeks by taking a personal interview with them.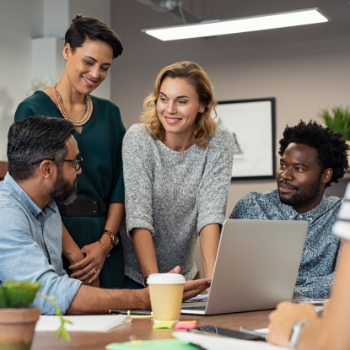 05
The Start of the Journey
With everything set up, it's time to start your journey with our talented Fintech app developers. Our team will work closely with you to ensure your project's success.
Engagement Model
At Kody Technolab, we offer flexible engagement models tailored to your unique needs. Whether you're looking for dedicated developers, team augmentation, or project-based services, we have the expertise and flexibility to help you achieve your goals.
Hourly
The model works well when you have a short-term project, need specialized service, or have a specific task to be completed.
Monthly
When you seek a long-term partnership with a limited budget and in less time, hire our experienced developers monthly.
Quarterly
Need constant support from developers to serve your volatile requirements? Hiring our developers quarterly will save you from all the hassle.
Advantages of Hiring a Dedicated Fintech Team

 
At Kody Technolab, we understand the importance of hiring dedicated Fintech developers. That's why we offer top-tier developers who are dedicated to your project from start to finish.
Faster Time to Market
A team that is fully focused on your project works more efficiently, eliminating delays and reducing time to market.
Better Quality
Dedicated Fintech app developers are experts in their field and can deliver a better-quality product.
Improved Communication
Working with a dedicated team means you can directly talk to them and provide feedback to make adjustments along the way
Flexibility
You can scale up or down the team as needed, depending on the project requirements, without worrying about hiring or firing staff.
Reduced Risk
You're working with a team that has a proven track record of success, which means no risk of costly mistakes and delays
Competitive Advantage
With a high-quality product built by a dedicated team, you can stand out in a crowded marketplace and gain a competitive edge.
Want to take your Fintech app development to new heights?
Let Kody Technolab's dedicated Fintech app developers handle the heavy lifting for you! 
Let's Talk
Our Industry Specific Experience
Our team of experienced developers understands the unique needs and challenges of each market and can create custom solutions that meet your business goals. Let us help you stay ahead of the competition and drive your business forward with our expert Fintech app developers.
Banking & Finance
Logistics
Healthcare
Transportation
Travel
Game
Education
Construction
Manufacturing
Restaurants
e-Commerce
Social Network
Real Estate
Entertainments
Automotive
SaaS
Frequently Asked
Question?
Our developers have a minimum of 3 years of experience in Fintech app development, and many have more than 5 years of experience.
We follow a strict quality control process that includes regular code reviews, testing, and continuous communication with our clients to ensure that their needs are met.
Yes, we offer both part-time and full-time hiring options as well as a complete dedicated Fintech app development team based on your business needs.
We have extensive experience working with clients from a variety of Fintech domains, including mobile banking, payment gateways, blockchain technology, cryptocurrency, investment management, and more.
So, hit us up, and let's discuss your specific domain requirements.
We sign a non-disclosure agreement with our clients and follow strict security protocols to ensure the confidentiality and security of your project.
Words Of Appreciation
Discover the impact our solutions have had on the lives and businesses of our customers and see why they choose us time and time again.
If you want a reliable software partner who you can rely on for anything, even after development, Kody Technolab is a perfect choice. They helped us create an amazing milk delivery app with a dynamic subscription and advanced features with minimal design.
Milkmore - (Mitesh Patel, Director)
We collaborated with Kody to develop an on-demand food and parcel delivery application. The team is excellent at their development skills and quick at understanding your business requirements to come up with the right solution.
Duzzy - (Dilip Dangodara, Co-Founder)
My experience with Kody Technolab was fantastic. They developed a website and mobile app for my home massage company, Soothee, with impressive responsiveness and technical skills. The team was great to work with and quickly understood my business goals.
Soothee - (Frank Koh - Founder)
Kody Technolab helped me create a beauty service booking app for Africans with a user-friendly and intuitive design. Thanks to their Flutter development skills and design expertise, we launched a beautiful app without bugs in a short time.
AfroUrembo - (Martijn Imrich - Founder & CTO)
I partnered with Kody Technolab to build an online fashion marketplace using Flutter. They were prompt in incorporating additional features mid-development, and their team was supportive and easy to work with. A great partner, even for a non-tech CEO.
Bhesbhusa – (Suyash Agrawal, Founder)
We Believe in Contribution
Join the conversation and expand your knowledge with in-depth articles and discussions on the latest industry trends, ideas, and innovations.
Let's
Grow

and Get

Famous

Together.
Contact Information
Offices

INDIA
2nd floor, J block, Mondeal Retail park, Besides Iscon mall, Iscon cross-road, SG Highway, Ahmedabad, Gujarat 380015

CANADA
60 Capulet Ln, London, ON N6H OB2, Canada

USA
Datamac Analytics LLC, One Financial Plaza, FL 1000, Fort Lauderdale FL, 33394

UK
14 East Bay Lane, The Press Centre, Here East, Queen Elizabeth Olympic Park, London, E20 3BS
#Differentiator
Explore how Kody Technolab is different from other software development companies.
#Startup-How
Download 50+ proven templates and editable frameworks which guide you to build remarkable product