Hire Dedicated Flutter Developers
For Your Mobile App Development Project
As per Google, nearly 500,000 developers worldwide use Flutter, and we have the exact talent combination you need from among them. 😌 
If you were to hire Flutter developers in-house locally, chances are you may face a scarcity of talent. Not to mention that negotiation wars ⚔ in the software industry are at an all-time high now. In accordance with that, the talent with the required programming expertise isn't simple to come by.  
When you hire remote Flutter developers, the world becomes your talent pool, allowing you to find the exact level of excellence your project requires. This flexibility is exemplified by tech giants like Alibaba, Airbnb, Tinder, and many others whose CEOs have shown that you don't need to be a software engineer to build a successful tech empire. What truly matters is assembling a team of the right people. That's where IT consultants come in.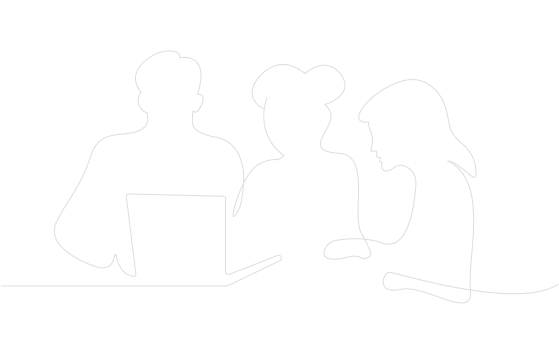 We IT consultants offer Flutter developers for hire after conducting multiple interviews and hand-picking the best resources. Being a hub of proficient Flutter developers, we bridge the gap between your organization's requirements and top Flutter programmers who want to work on awesome projects like yours. 
Why Should You Hire Flutter app developers from Kody Technolab?

Fortunately, we have all sorts of Flutter developers who will work on your project, and you will have complete control as if they are working on your site. Though developers will be on our payroll, that means holidays, leaves, and all employee benefits will be handled by us. That's the biggest perk of Hiring Dedicated Flutter App Developers from Kody Technolab🤩.
In fact, it is our primary goal to help companies of all sizes, from every corner of the world, hire Flutter developers and grow their businesses without recruitment hassle. You know Flutter cuts the cost to develop a mobile app for Android and iOS by half compared to native. Likewise, hiring the dedicated Flutter development team from Kody Technolab will save you over 80% of recruitment costs while doubling the Flutter expertise availability.
1
Superior Code Quality 💪
Our Flutter developers are well-versed with complex level coding as they have passed multiple tests and worked on various projects to come this far.
2
Domain Expertise 🧑🏼‍🎓
Hire Flutter developers who understand the trends and competitive landscape in your industry and also grasp what your customers expect from your mobile app.
3
Skilled Developers 🤹🏽
Despite Flutter experience, you want to hire Flutter developers who hold expertise over other programming languages, libraries, and packages that intersect with the app.
4
Security 🛡️
Not only technology but our Flutter developers are also true to their work and know how to keep your data safe and value your project security.
5
Experts Pool 🧑‍🤝‍🧑
Delivering a variety of projects and working with diverse Flutter teams worldwide, our Flutter developers are well-versed in top-notch tools.
6
Knowledge 📕
You can ask anything about the Flutter framework, be it libraries, packages, widgets, plugins, animation, and more; they will stun you with their profound intelligence.
Business model
and product will
follow, If you have
right people
Our experiences have made us realize that it's more important to have the right people rather than more people. Hence, we don't offer our Flutter developers for hire for the sake of it, but we also make sure you onboard the right ones who understand your vision associated with the project.  
Once onboarded with our Flutter app developers, you will experience real convenience. They will work cooperatively with your team, attend internal meetings, plug into your project management systems, and report directly to you. That's how much loyal our developers will be. So, the only thing you will need is to pay the agreed monthly retainer for their continuous work. 
How Far Our Flutter Developers Can Go for You
Flutter has revolutionized cross-platform application development, allowing for the rapid achievement of a native look, feel, and functionality across a wide range of devices. 
Our developers have been developing a variety of Flutter apps since its inception, which makes us among the early adaptors. So, when you opt for Kody, you will get a highly experienced and Flutter-friendly developer regardless of your hiring model. 
Single UI cross-platform apps
Android, iOS, Windows, or Web, no matter how many platforms, our Flutter developers have hands-on experience in developing beautifully native-like cross-platform apps with Flutter.
Reduced code base
There will be one ultimate codebase behind all your apps operating on different platforms, which means less code to maintain. 
Designs and strategies
Hire Flutter developers from Kody to create visually attractive and interactive app designs that also comply with Android and iOS design principles.
Increase in performance
You can also hire full-stack Flutter developers as add-ons to enhance the bandwidth and performance of your existing team.
Simple and unique logic
Whether it is a simple app with a few features or an app with sophisticated business logic, our Flutter developers are well-trained to carry out the development.
Innovative approaches
Unlike others, our Flutter developers take a different approach and sometimes personalize a roadmap to achieve the outcome as per the industry or business requirements.
Looking to hire dedicated Flutter developers?
Kody boasts a highly qualified and expert team of flutter developers and designers ready to help you plan and execute your project today.
Let's Talk
How Does Hiring a Flutter developer Process Work?
Hiring remote Flutter developers from Kody is a lot easier and faster than the traditional approach, as all the recruitment bottlenecks are eliminated, and you have a ready list of experienced, tested, and trusted candidates eager to get onboarded. Here is how the process goes formally!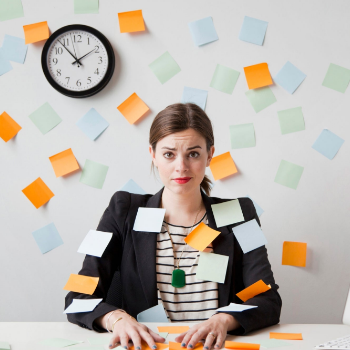 01
Got a problem?
Last-minute developer backs out, aggressive deadlines, or a whole new project, our Flutter developers will fit in your budget.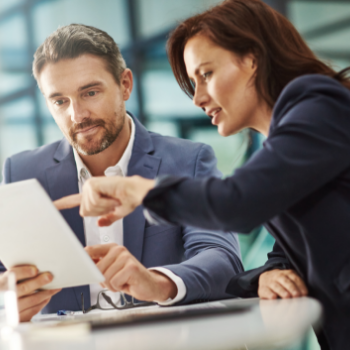 02
Share your requirements
Tell us what your unique requirements and expectations are from Flutter just by contacting us!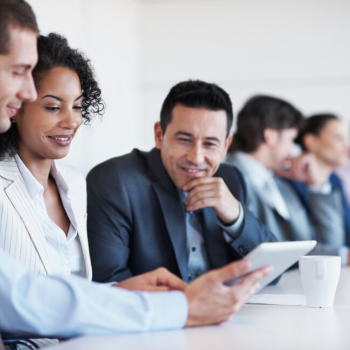 03
Shortlist Candidate Profile
We offer a variety of Flutter developers, allowing you to select the ones who can build apps that meet your industry standards.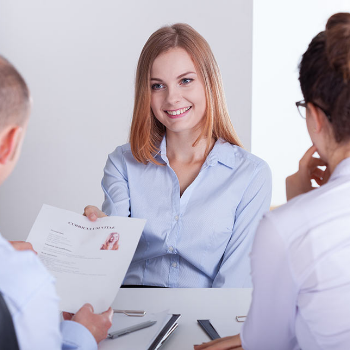 04
Take Interview
Get to know our Flutter developers and test the ability of our Flutter geeks by taking a personal interview with them.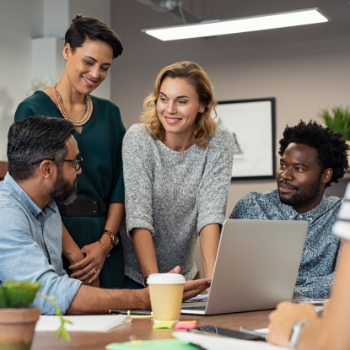 05
Engage Resourse in Your Project
Chosen Flutter developers after interview sessions are now all yours, and you can include them in your daily meetings as well. 
Our Flutter Developer Engagement Model
Keeping various companies and out-staffing requirements in IT at the center and making Flutter developers for hire accessible globally, Kody Technolab offers the following flexible hiring models. 
Hourly
Starting From
The model works well when you have a short-term project, need specialized service, or have a specific task to be completed.
Monthly
Starting From
When you seek a long-term partnership with a limited budget and in less time, hire our experienced developers monthly.
Quarterly
Starting From
Need constant support from developers to serve your volatile requirements? Hiring our developers quarterly will save you from all the hassle.
Advantages of Hiring a Dedicated Flutter Team

 
Hiring dedicated Flutter app developers at Kody will eliminate all your project development worries, and you will be free to focus on critical aspects of your business growth. Our Flutter developers will integrate seamlessly with your team, ensuring that you never feel as though you've an outsourced resource. 
Transparency and Safety
Dedicated Flutter developers come with quality and security guarantees.
Assign New Developers
Easy to add more or reduce the number of developers in the project.
Ability to assign Experts
Onboard veteran Flutter developers as per your tasks and goals.
Final results and support
End-to-end backup and commitment to delivering expected results
Predicted Budget and Costs
Be aware of costs beforehand to plan the budget effectively
Planning to build something amazing?
Confirm your success by hiring our Flutter developers on a temporary or long-term basis! 
Let's Talk
Our Industry Specific Experience
Companies that have worked with Kody Technolab often return to hire the same Flutter developers. Why? Because our Flutter developers excel not only in coding but also in understanding how to accelerate business growth within specific niches or industries. When you hire dedicated Flutter developers, you can rest assured about maintaining a competitive edge. Our developers' experience across various industry verticals has made them dynamic and proactive. Explore the industries we've served with our Flutter developers so far. 
Banking & Finance
Logistics
Healthcare
Transportation
Travel
Game
Education
Construction
Manufacturing
Restaurants
e-Commerce
Social Network
Real Estate
Entertainments
Automotive
SaaS
Frequently Asked
Question?
Honestly about one or two weeks. Basically, it will depend on what your requirements are and how fast you approve our quote. As soon as you agree with the quote, which will be tailored to your needs, we can pull together a team. And that will hardly take a couple of days. At last, we will sign a non-disclosure agreement and hit the ground just like that.
At Kody Technolab, we definitely emphasize direct communication between clients and hired resources. However, in case you do not possess technical experience or are a hands-off kind of manager, we can watch over things on your behalf and assure conveying even the tiniest project detail in simple language.  
Numerous benefits of hiring dedicated Flutter developers are there, such as; 
You will be getting to onboard Flutter developers from a world-class talent pool; 
Dedicated developers mean you will have their undivided concentration on your project; 
A team always consists of a leader, so you will get a project manager at no extra cost; 
Remote Flutter developers who complement your in-house team; 
Relief from recruitment hassle and quick to get your project started. 
A dedicated project manager will escalate the issue. We will try to resolve the issue with the developer. If it still persists, we will offer a developer replacement on an immediate basis without any extra cost. 
We like to keep things simple and quick. Hence, we allow you to take skill tests of our Flutter developers over MS Teams or Skype calls. Although if you need to give test tasks, you can, as we are open to proving our expertise. 
You can communicate with the developers over Skype, email, Slack, etc., whatever channel and time you prefer during pre-defined working hours. 
All our engagement models are flexible, allowing you to scale up and down the number of dedicated Flutter developers you out-staffed from us as per your project requirements. 
Words Of Appreciation
Discover the impact our solutions have had on the lives and businesses of our customers and see why they choose us time and time again.
If you want a reliable software partner who you can rely on for anything, even after development, Kody Technolab is a perfect choice. They helped us create an amazing milk delivery app with a dynamic subscription and advanced features with minimal design.
Milkmore - (Mitesh Patel, Director)
We collaborated with Kody to develop an on-demand food and parcel delivery application. The team is excellent at their development skills and quick at understanding your business requirements to come up with the right solution.
Duzzy - (Dilip Dangodara, Co-Founder)
My experience with Kody Technolab was fantastic. They developed a website and mobile app for my home massage company, Soothee, with impressive responsiveness and technical skills. The team was great to work with and quickly understood my business goals.
Soothee - (Frank Koh - Founder)
Kody Technolab helped me create a beauty service booking app for Africans with a user-friendly and intuitive design. Thanks to their Flutter development skills and design expertise, we launched a beautiful app without bugs in a short time.
AfroUrembo - (Martijn Imrich - Founder & CTO)
I partnered with Kody Technolab to build an online fashion marketplace using Flutter. They were prompt in incorporating additional features mid-development, and their team was supportive and easy to work with. A great partner, even for a non-tech CEO.
Bhesbhusa – (Suyash Agrawal, Founder)
We Believe in Contribution
Join the conversation and expand your knowledge with in-depth articles and discussions on the latest industry trends, ideas, and innovations.
Let's
Grow

and Get

Famous

Together.
Contact Information
Offices

INDIA
2nd floor, J block, Mondeal Retail park, Besides Iscon mall, Iscon cross-road, SG Highway, Ahmedabad, Gujarat 380015

CANADA
60 Capulet Ln, London, ON N6H OB2, Canada

USA
Datamac Analytics LLC, One Financial Plaza, FL 1000, Fort Lauderdale FL, 33394

UK
14 East Bay Lane, The Press Centre, Here East, Queen Elizabeth Olympic Park, London, E20 3BS
#Differentiator
Explore how Kody Technolab is different from other software development companies.
#Startup-How
Download 50+ proven templates and editable frameworks which guide you to build remarkable product