Hire iOS App Developers For Your Next iOS Application
Given the fact that iOS apps have a comparatively broader way for businesses to earn than other mobile app platforms, its demand for the Apple ecosystem is increasing exponentially. To leverage this reach, businesses need to bring together a team of tech nerds who are willing to exceed expectations.
We at Kody Technolabs have redefined the ease of hiring the best developer who would develop flagship iOS applications that drive the desired ROI for your business. When you Hire dedicated developers, their services would help you cut the chase by bringing together an in-house team and resources to make iOS app development possible.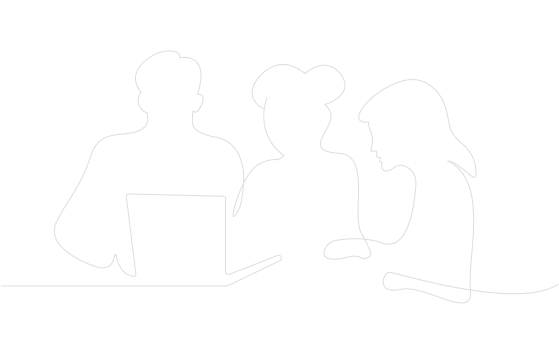 We bring your imagination to life by utilizing the latest methodologies and innovative techniques. Just take a step ahead of hiring our industry experts and watch your ROI grow.
Why Hire iOS App Developers From Kody Technolab?
Your hunt for iOS app developers ends here. We vet some of the best developers from around India to provide you with an excellent team to execute your development project. Our carefully crafted screening process to deploy full-time iOS development experts for projects of varied sizes and complexities.
We believe every project to be unique. Our developers are trained to understand every specific requirement for the project to deliver your project according to your expectation. We bring forth an excellent workforce capable of innovation that would read to business growth. By choosing to Hire remote iOS developers from Kody Technolabs, you are choosing quality in every aspect of development.
1
Quality Assurance 💪
Our Quality analysis will save your application from causing any blunder when it is live on the iOS platform by thoroughly testing every attribute. We analyze every quality aspect to ensure the best performance and user experience for your prospects.
2
On-Time Delivery 🧑🏼‍🎓
With an on-time delivery rate of 97%, our developers have set the bar high when it comes to meeting deadlines. We leverage cutting-edge technology and years of experience to design and develop every project before the client expects the delivery date.
3
Strict project Confidentiality 🤹🏽
At Kody Technolabs, we abide by confidentiality when it comes to the non-disclosure of project information other than the intended parties. With us, you can trust to share any crucial data essential for the development of your project.
4
Flexible Working Model 🛡️
We fully understand your requirements which is why we offer flexible working models. You can hire our developer monthly, part-time, hourly, or on a fixed-rate basis at your convenience. With us, the choice is always yours!
5
Flexibility in Time Zones 🧑‍🤝‍🧑
We aim to take over the world, which is why we are all set to offer our services in the time zone of your country to achieve our goal. Despite any time zone, we would offer you the best team of developers to make your project come live in no time.
6
Cost-effective Solution 📕
We offer cost-effective iOS development solutions without making you compromise the quality of your app. By hiring our iOS developers, you would save a considerable cost.
Half Of The Battle Is Won With The Team Of The Right People
For the other half, you can trust the experience and skill set of the team that you have hired. We would assist you in resolving each hurdle that may hold your business from getting optimal benefits from your iOS development project. Whether it be falling behind in the marketplace, cost-effective solutions, and instant technical expertise.
Our iOS app development solution would ensure compatibility with the Apple ecosystem's each device – iPhone, iPad, Apple Watch, Apple TV, and MAC. Upon choosing to Hire dedicated developers, you cn be sure that every trending feature in the app. It would provide an engaging user experience. In a nutshell, it is the decision you will make for your iOS app development project.
Our Highly Qualified iOS Developers Forte
Hiring remote iOS developers gives you access to industry experts and eliminates the stress of hiring the developer for your in-house team, spending on their training and resources while still ending up disappointed with their learning pace.
Custom iOS development
Hire remote iOS developers from India to develop custom apps for a personalized experience for your target users to gain a competitive edge.
UI/UX Design
Our designers have created some of the most engaging app designs with added wow factor in it. They bring in the standard quality and balance it with the trends.
iOS app QA and testing
Our iOS developers test and analyze the functionality of every app feature according to industry testing standards before the launch.
Industry-Specific app development
Our iOS developer solution fits irrespective of industry niche, size, or company model. We work on the idea of every industry-specific app.
Maintenance and support
Even after launching the app on Apple App Store, we will not abandon it. Our developer would be available whenever the need for support or maintenance arises.
iOS app consulting service
The choice of the right technology, framework, methodology, and every such developed aspect, if necessary, our app consultants have you covered for better decisions.
Looking To Hire Experienced iOS Developers?
Kody has got you covered. We have certified developers & designers to be a part of your next iOS app development project on standby to start the execution right away!
Let's Talk
What Is the iOS Developer Hiring Process?
We have simplified the Hiring process for you by segmenting it into five simple steps to follow, and Voila! There you have an extended team of experts who would add value to your project.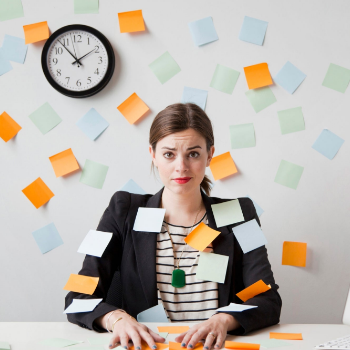 01
Inquire
Brief us about your imagination of the iOS you wish to develop to understand your requirements. We assure you of the confidentiality of the data or ideas you would share with us.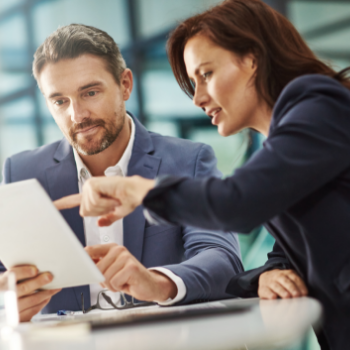 02
Share Your Job Description
To define your requirement for the developer specifically, send us the job descript so our team can provide you with the expert who best fits your given job description. ⚙️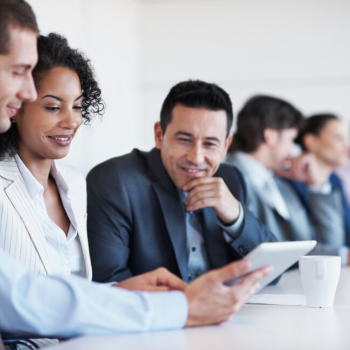 03
Shortlist CV
From our pool of iOS developers from around India, we would share with you CVs that match the job description you have shared with us. You can pick a list of CVs that you find best. ⚡️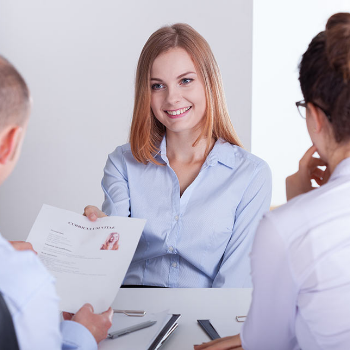 04
Conduct Interview
From the shortlisted CV to finalize the developer for your extended team, interview the shortlisted candidates via preferable communication means. 🔥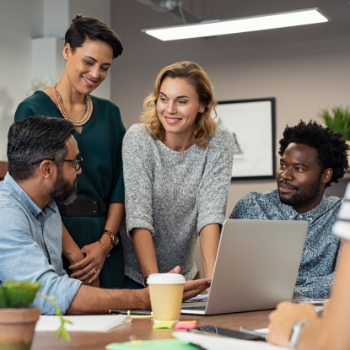 05
Engage Resources in Your Project
Based on the interviews of these candidates, select the ones you find the best for your team. And just like that, you would have an expert on your team. 🔥
Our iOS Developer Engagement Model
A factor that impacts your development project costs and quality deliverables. To balance between both choice of engagement model matters the most. This is why we provide you with the flexibility to opt for an engagement model that fits your needs.
Hourly
Starting From
The model works well when you have a short-term project, need specialized service, or have a specific task to be completed.
Monthly
Starting From
When you seek a long-term partnership with a limited budget and in less time, hire our experienced developers monthly.
Quarterly
Starting From
Need constant support from developers to serve your volatile requirements? Hiring our developers quarterly will save you from all the hassle.
Perks Of Hiring A Dedicated Team
A team that is inclined toward one goal and is dedicated to utilizing every means to achieve the goal makes it easier for the imagination to become a reality. The dedicated team ensures tremendous growth, effective communication, continuous analysis, rapid error fixing, transparency, integrity, and effective solution.
Guaranteed Outcome
A team with proven expertise is highly reliable in terms of project delivery.
Quick Turnaround Time
The commitment to the project increases the on-time delivery of the project.
Increased Productivity
A shared common goal and the ability to achieve it enhances productivity
Extended Support
The team has the back of the project at every development stage
Focus on your business
You can dedicate your time to the core function of your business.
Have a Great Product In Mind?
Our developer can make all of your imagination come true. We see ourselves supporting your ideas and taking your startup or business to a new height of growth.
Let's Talk
Our Industry-Specific Experience
Kody has served smoke of the best iOS solution in the past six years of providing unmatched service. We are committed to delivering iOS solutions that would be above your industry guidelines, standards compliance, and all your requirements. Hire iOS developers and they will bring in the experience of working with a wide array of global industries.
Banking & Finance
Logistics
Healthcare
Transportation
Travel
Game
Education
Construction
Manufacturing
Restaurants
e-Commerce
Social Network
Real Estate
Entertainments
Automotive
SaaS
Frequently Asked
Question?
The cost of hiring iOS app developers can vary greatly depending on factors such as their experience, location, and project requirements.
Please connect us if you want to know the estimated cost of hiring iOS developers for your project.
Hiring dedicated iOS developers is a favorable option for medium-sized iOS app development projects as it offers several benefits, such as:
Expertise in iOS development
Improved collaboration and communication
Flexibility in terms of working hours
Greater control over the development process
After analyzing your project scope, we provide you with profiles of our highly experienced iOS developers to screen. You can select developers to take further interviews and skill assessments before hiring.
Our iOS app developers can handle a wide range of tasks related to iOS app development, including;
iOS app consultation
iOS app UI/UX design
Custom iOS app development
Quality Analysis and Testing
App Migration and Upgradation
Support and Maintenance
Our iOS developers have experience in developing a variety of iOS apps, including eCommerce, social media, healthcare, gaming, productivity, and many more. They have expertise in using technologies such as Swift, Objective-C, Xcode, and more to develop high-quality iOS apps that meet the specific needs of our clients.
Words Of Appreciation
Discover the impact our solutions have had on the lives and businesses of our customers and see why they choose us time and time again.
If you want a reliable software partner who you can rely on for anything, even after development, Kody Technolab is a perfect choice. They helped us create an amazing milk delivery app with a dynamic subscription and advanced features with minimal design.
Milkmore - (Mitesh Patel, Director)
We collaborated with Kody to develop an on-demand food and parcel delivery application. The team is excellent at their development skills and quick at understanding your business requirements to come up with the right solution.
Duzzy - (Dilip Dangodara, Co-Founder)
My experience with Kody Technolab was fantastic. They developed a website and mobile app for my home massage company, Soothee, with impressive responsiveness and technical skills. The team was great to work with and quickly understood my business goals.
Soothee - (Frank Koh - Founder)
Kody Technolab helped me create a beauty service booking app for Africans with a user-friendly and intuitive design. Thanks to their Flutter development skills and design expertise, we launched a beautiful app without bugs in a short time.
AfroUrembo - (Martijn Imrich - Founder & CTO)
I partnered with Kody Technolab to build an online fashion marketplace using Flutter. They were prompt in incorporating additional features mid-development, and their team was supportive and easy to work with. A great partner, even for a non-tech CEO.
Bhesbhusa – (Suyash Agrawal, Founder)
We Believe in Contribution
Join the conversation and expand your knowledge with in-depth articles and discussions on the latest industry trends, ideas, and innovations.
Let's
Grow

and Get

Famous

Together.
Contact Information
Offices

INDIA
2nd floor, J block, Mondeal Retail park, Besides Iscon mall, Iscon cross-road, SG Highway, Ahmedabad, Gujarat 380015

CANADA
60 Capulet Ln, London, ON N6H OB2, Canada

USA
Datamac Analytics LLC, One Financial Plaza, FL 1000, Fort Lauderdale FL, 33394

UK
14 East Bay Lane, The Press Centre, Here East, Queen Elizabeth Olympic Park, London, E20 3BS
#Differentiator
Explore how Kody Technolab is different from other software development companies.
#Startup-How
Download 50+ proven templates and editable frameworks which guide you to build remarkable product