Hire IT Resources From India To Accomplish Your App Development Project
App development cannot be a one-man show. Whether it's web or mobile development, it requires various expertise at different stages of the process. But if you are on the verge of launching a tech startup, hiring all the expertise you need in-house is not a good idea.
However, hiring IT resources from India can be highly beneficial to companies looking to develop an app. India is the place where skilled developers reside and offer global high-end development services at competitive rates.
You can rest assured about these professionals' prowess in the latest technologies and development tools. Talking about time zone differences, it works out in favor of companies as development can be carried on around the clock, even when the company is asleep.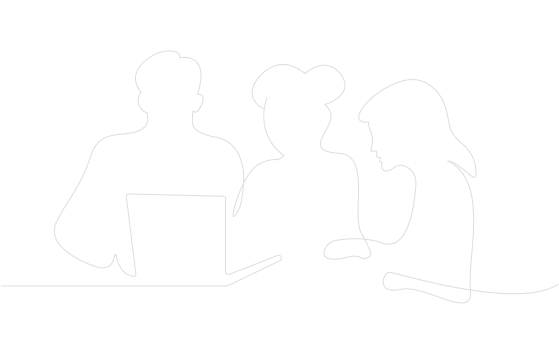 When you choose Kody to hire IT resources, you also get the assurance of the highest standard outcomes because our  professionals are known for their robust work ethic, adaptability, and effective communication. All these qualities enable us to meet our client's expectations and serve them more efficiently.
Why should you Hire IT resources From Kody Technolab?
By hiring IT resources from Kody Technolab, you not only improve efficiency but also reduce the chances for errors, gain a competitive edge, and save costs. Our IT resources also ensure system security, protect sensitive information, and ensure compliance with regulations.
If you want to drive growth and stay ahead in a rapidly changing marketplace, hiring dedicated resources from Kody is the ultimate solution.
1
Adaptable: 🤓
IT professionals at Kody Technolab are highly adaptable and able to work with a variety of models and technologies, ensuring seamless integration with your existing systems.
2
Dedicated Team: 🙌
Kody Technolab even allows you to hire dedicated resources who work only on your project and are committed to meeting your specific needs and delivering high-quality results.
3
Smooth Onboarding: 🛫
We have a smooth onboarding process that minimizes disruptions and ensures that your IT resources are up and running quickly and efficiently.
4
Extensive Experience: 🧠
Our IT resources have extensive experience in a variety of industries and technologies, bringing a wealth of knowledge and expertise to your organization.
5
Confidentiality: 🔏
We understand the importance of confidentiality, and our IT resources are also committed to maintaining the highest standards of data security and privacy.
6
Cost-efficient: 💲
Our IT resources are cost-efficient, allowing you to access high-quality expertise and support without breaking the bank.
You Need The Right IT Resources For the Business Model and Product to Succeed
Hiring the right IT resources is crucial, specifically when you want your business model to succeed and breed a successful product. Employing a well-trained development team with the right expertise can significantly improve the efficiency of your app development process.
It is an efficient way to leverage the technical expertise and skills necessary to bring the vision for the app to life, from the architecture and programming to the user interface and experience.
With their expertise, you can build an app that functions properly and is optimized for performance and usability. Overall, with a team of experts working together, development tasks can be completed more quickly and efficiently, which will result in a faster time-to-market for the app.
Our IT Resources Expertise
Since every IT professional working at Kody Technolab has been closely vetted on a number of factors, you don't have to waste time examining their skills again. Consistent delivery of successful projects by our resources has increased our customer retention rate. Hence, analyzing their portfolio will give you enough insights to decide whether you should hire them or not.
Technical proficiency
Our developers have a deep understanding of the latest technologies and programming languages and are skilled in creating robust and scalable apps.
User-centered design
Kody's designers know how to make an app appealing and UI intuitive and design an app making it more likely to attract and retain users.
Project management
Experienced project managers of Kody work closely with the development team, ensuring that projects stay on schedule and all stakeholders are informed of progress.
Quality assurance
Using a variety of testing methods, our QA testers ensure that the app is thoroughly tested and free of bugs and meets the highest quality standards.
Cross-functional collaboration
Kody's resources can work together with clients in cross-functional teams to achieve a common goal: creating high-quality, user-friendly apps.
Continuous improvement
Our IT resources are dedicated to continuous learning and improvement that benefit our prospects and build a revolutionary IT solution.
Don't miss out on the benefits of having expert IT resources on your team!
Let's Talk
Hiring IT resources process
Some formalities are good for business, right? Even so, they should not be time-consuming. Hence, we make it quick for you to hire IT resources by screening and selecting the right ones based on your requirements.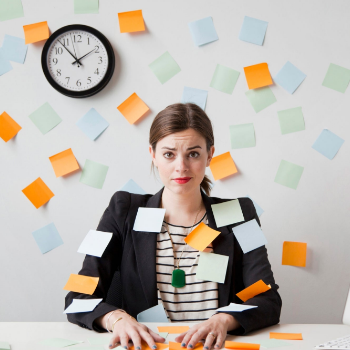 01
Requirement Gathering
Let us analyze your requirements to match the best suitable resources for your project from our pool of talented professionals.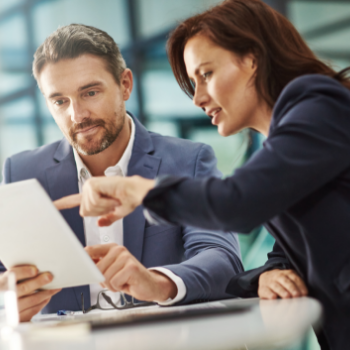 02
Screening
Get to know more about our IT resources' potential to confirm that they have the necessary skills and expertise for your project.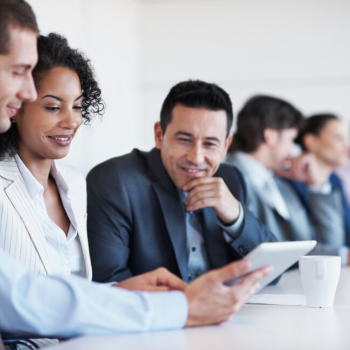 03
Shortlisting & Selecting
Shortlist IT resources to hire from the screened profiles and take interviews and assessments to select them based on their suitability for the project.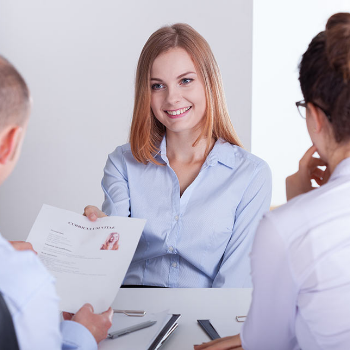 04
Terms and Conditions
After selecting the most suitable IT resources, let us now agree on the terms and conditions of the project, including the scope of work, timelines, budget, etc.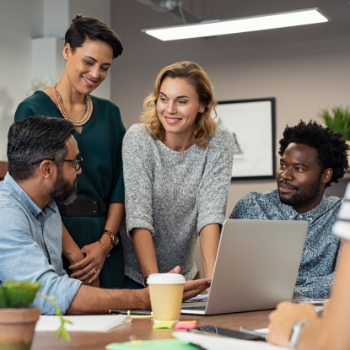 05
Get Started
Once the terms and conditions are agreed upon, you will have the complete authority to get started on your project with the IT resources.
Engagement Models
We made hiring IT resources easy and flexible for every business. So no matter how sophisticated the requirements and size of your project are, we have a way for you to onboard the best personnel for your app development.
Hourly
Starting From
The model works well when you have a short-term project, need specialized service, or have a specific task to be completed.
Monthly
Starting From
When you seek a long-term partnership with a limited budget and in less time, hire our experienced developers monthly.
Quarterly
Starting From
Need constant support from developers to serve your volatile requirements? Hiring our developers quarterly will save you from all the hassle.
When it comes to IT resources, why hiring dedicated developers are the best?
By hiring dedicated IT resources, you can develop the app as you wish at lightning speed as they work only on your project, and you get to reap the benefits of their skills to an extent.
Dedicated Focus
Dedicated IT resources are solely focused on your specific project and can provide a higher level of commitment, productivity, and quality.
Cost-Effective
Hiring dedicated IT resources can be more cost-effective compared to hiring in-house full-time employees, especially for short-term or specific projects.
Access to Expertise
By hiring dedicated IT resources, you can access specialized skills and expertise in areas where they may lack in-house.
Flexibility
The ability to hire dedicated IT resources on an as-needed basis offers more flexibility to you and lets you adjust the workforce according to project needs.
Improved Communication
Direct communication between you and dedicated IT resources can lead to a better understanding of project requirements and improved project outcomes.
Hire Unparallel IT resources for your app development!
Kody Technolab vouch for every IT resource's expertise.
Let's Talk
Our Specific Industry Experience
In addition to prior experience and knowledge in various industries, our IT resources have a deep understanding of industry-specific challenges, trends, and regulations. Their relevant technical skills and experience have led many of our clients to faster project delivery, improved quality, and a competitive edge.
Banking & Finance
Logistics
Healthcare
Transportation
Travel
Game
Education
Construction
Manufacturing
Restaurants
e-Commerce
Social Network
Real Estate
Entertainments
Automotive
SaaS
Frequently asked
Question?
First off, share your requirements via the contact us form available at the bottom of the page, along with your contact details. One of the experts will connect you immediately or in a moment. From there, you will get answers to every question.
From highly experienced software developers, creative designers, and hawk-eyed QA testers to mastermind project managers and business analysts, we have full-fledged IT resources good to go to work on your project.
Yes. When you hire dedicated IT resources, you bind them with your project development till the time mentioned in the contract or according to your engagement model.
Well, you need to follow the hiring process steps to get access to our huge talent pool and screen their profiles to shortlist for your project.
It depends on the engagement model you choose to hire IT resources as well as how long you would want them to work for you. So, please connect us for better understanding. 
Words Of Appreciation
Discover the impact our solutions have had on the lives and businesses of our customers and see why they choose us time and time again.
If you want a reliable software partner who you can rely on for anything, even after development, Kody Technolab is a perfect choice. They helped us create an amazing milk delivery app with a dynamic subscription and advanced features with minimal design.
Milkmore - (Mitesh Patel, Director)
We collaborated with Kody to develop an on-demand food and parcel delivery application. The team is excellent at their development skills and quick at understanding your business requirements to come up with the right solution.
Duzzy - (Dilip Dangodara, Co-Founder)
My experience with Kody Technolab was fantastic. They developed a website and mobile app for my home massage company, Soothee, with impressive responsiveness and technical skills. The team was great to work with and quickly understood my business goals.
Soothee - (Frank Koh - Founder)
Kody Technolab helped me create a beauty service booking app for Africans with a user-friendly and intuitive design. Thanks to their Flutter development skills and design expertise, we launched a beautiful app without bugs in a short time.
AfroUrembo - (Martijn Imrich - Founder & CTO)
I partnered with Kody Technolab to build an online fashion marketplace using Flutter. They were prompt in incorporating additional features mid-development, and their team was supportive and easy to work with. A great partner, even for a non-tech CEO.
Bhesbhusa – (Suyash Agrawal, Founder)
We Believe in Contribution
Join the conversation and expand your knowledge with in-depth articles and discussions on the latest industry trends, ideas, and innovations.
Let's
Grow

and Get

Famous

Together.
Contact Information
Offices

INDIA
2nd floor, J block, Mondeal Retail park, Besides Iscon mall, Iscon cross-road, SG Highway, Ahmedabad, Gujarat 380015

CANADA
60 Capulet Ln, London, ON N6H OB2, Canada

USA
Datamac Analytics LLC, One Financial Plaza, FL 1000, Fort Lauderdale FL, 33394

UK
14 East Bay Lane, The Press Centre, Here East, Queen Elizabeth Olympic Park, London, E20 3BS
#Differentiator
Explore how Kody Technolab is different from other software development companies.
#Startup-How
Download 50+ proven templates and editable frameworks which guide you to build remarkable product