Hire Java Developers That Help You Meet Your Versatile Project's Need
Kody Technolab enables companies of all sizes to access our pool of experienced Java developers who have served the top industry projects. 
We help you expand your capabilities by hiring the right talent from our company. Kody Technolab has a track record of delivering high-quality products within the pre-decided timelines, irrespective of the complexities.
Java is widely used for developing a variety of software applications. It is known for its portability, as Java code, and can run on a variety of platforms without modification.
Java provides access to a pool of well-known and useful features such as garbage collection and support for multithreading. The Java Development Kit(JDK) provides the tools needed to develop and run Java programs.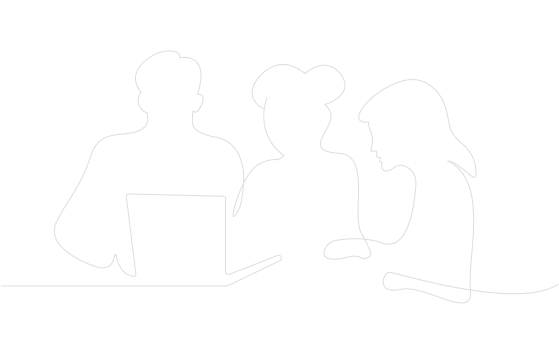 Kody Technolab's team is proficient and has a thorough understanding of various Java development tools and environments. We have our own curated, well-defined development strategy in place. Our team strictly abides by the set standards.
Why Should You Hire Java App Developers
From Kody Technolab?
Our service is designed to help improve business capabilities and drive enterprise growth for our clients. We understand the importance of staying ahead in today's competitive market and we strive to provide our clients with the tools they need to succeed. Our goal is to help our clients achieve their full potential by providing them with the best possible service.
Here are the potential reasons why you should be hiring our Java developers:
1
Customer Satisfaction
Our team promptly addresses every query that may arise during the app development. We put customer satisfaction at the top of our to-do list and ensure that value-additive services are delivered.
2
Risk Mitigation
Our team identifies, assesses, and prioritizes potential risks of the organizations and rapidly takes steps to minimize them. We can resolve potential risks related to transitions and operations.
3
Technical Support
Kody Technolab emphasizes taking proactive measures to anticipate and prevent customer issues. Our solutions will help in enhancing the overall customer experience. Book us and save time and resources by addressing the issues beforehand.
4
Cost-effective planning
Our team aims to achieve desired goals and objectives while minimizing costs. We help clients maximize the benefits and set clear objectives for hiring resources.
5
Technical prowess
Kody's team is on its toes to upgrade itself with the latest technology and tools available. They possess a good understanding of the various scenarios that can help boost Java application performance.
6
On-time delivery:
Our team possesses the ability to deliver the product by a specific deadline. We understand how important it is from customer satisfaction per se and how eagerly our clients wait for timely delivery.
Hire the best of the best team within a short time:
Kody Technolab can help you save time and money by providing you with the right team for the project. Clients can now hire Java developers remotely with us. You can hire your dream team that specializes in various segments and have quality results.
Our team possesses the acumen to handle all levels of complexities and work patiently towards providing a solution. We are happy to accompany you on your journey to transformation.
Our Java Developer's Expertise
A skilled and experienced Java developer can help you to solve business challenges and overcome obstacles that may be hindering the growth of your company. With the right development partner, you can ensure that your Java-based systems are running at optimal performance and that your business is well-positioned to take on new challenges.
Our team understands the importance of providing top-level service that aligns with your values and goals. Our team of Java experts is dedicated to delivering the highest quality solutions that help you to achieve your business objectives.
Java Web Development:
We understand the importance of having a web application that is tailored to your business needs and that is why we offer upgraded web applications based on Java. Our team of dedicated developers is skilled in building exceptional business solutions that focus on both design and architecture.
Java Consultation:
You raise a query, we have an answer! Our expertise lies in finding easy and seamless solutions for complex projects. Without being biased, we love to share our knowledge and also offer a free consultation for the project.
Java Migration and Integration:
Our developers are experts in Java and have a deep understanding of the latest technologies and trends in migration and integration. We use a combination of cutting-edge technologies and best practices to deliver enhancements for the website that will help your business to grow.
Java eCommerce Development:
We offer customized solutions for eCommerce development. Kody's team ensures that our design and process are unmatchable for you to have an edge over the competitor.
Java Cloud Development
Kody Technolab caters to a variety of Java cloud computing services. These services are highly scalable and boost overall performance. We help you upgrade cloud infrastructure for developing and deploying new or existing Java apps.
Java-based SaaS Development
We help you design and code modern apps hosted on the cloud with the highest level of security. Our team takes care of the scaling of the app so that it accommodates increasing load
We have a team that has an edge over competitors, excited to hire them?
Our business services are extraordinary, yes, we assure you that and we are proud of it. Look no further. Our team has a proven track record of building a variety of Java-based apps across a variety of industries. We pride ourselves on providing exceptional services to our clients.
Let's Talk
How does hiring a Java developer
work?
Once we analyze your requirements fully, our team of developers start working from the scratch. We offer round the clock support and work towards your business expansion.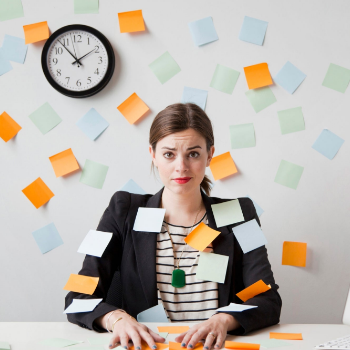 01
Facing a challenge? Let us help
We offer Java developers who assist you with any issues you may have regarding the project or deadlines. We stick to your decided budget and ensure that no extra cost is added.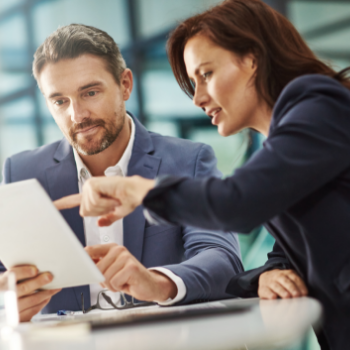 02
Share your job description:
Now it is the time to share your vision for application development. Tell us more about your feature requirements, designs, and user experience expectations.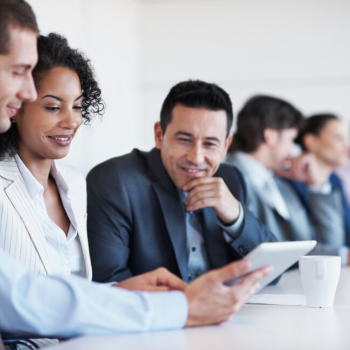 03
Shortlist a candidate profile:
We now know your requirements, and we are happy to provide you with the team for execution. Our vetted team is all set to work on your project and utilize their skills and expertise for execution.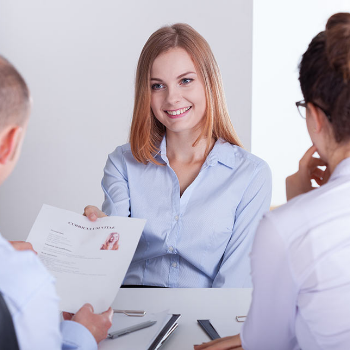 04
Take Interview
Our aim is to provide you with the best fit team for project execution. We are  here to assist you throughout the hiring process and ensure the selection of the right team.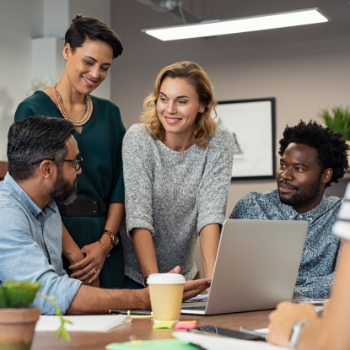 05
Engage resources in your project:
With the right team in place, it is time to start arranging meetings with them and clearly communicate the project requirements for seamless development. 
Our Java Development Engagement Models

We offer a variety of engagement models for companies looking to hire a Java development team.
Hourly
Starting From
The model works well when you have a short-term project, need specialized service, or have a specific task to be completed.
Monthly
Starting From
When you seek a long-term partnership with a limited budget and in less time, hire our experienced developers monthly
Quarterly
Starting From
Need constant support from developers to serve your volatile requirements? Hiring our developers quarterly will save you from all the hassle.
Advantages of Hiring a Dedicated Team

One of the biggest advantages of hiring a team from Kody Technolab is their dedication and commitment. Our team is completely focused on achieving your milestones and works towards solidifying the app foundation. You can expect faster results than others.
Easy Communication:
With us, you do not have to worry about defining a particular platform for the discussion. We adjust and communicate always over the platform of your choice.
Innovative Solutions:
Our development team possesses the capacity to dig deep into the project requirements and come up with an innovative solution always. Wait for the surprise!
Technical Competency:
Skills and experience matter, and what if we tell you that we possess both. Our development team is vetted by our experts and then brought onboard.
Easy Onboarding:
First day, you raise the query, second, we assess and give you the list of developers, third, you vet them and select your team. And, on the fourth day, you will start working with them. Imagine how easy it is to on-board our developers.
Round-the-clock support:
Our dedicated team is solely focused on your project and is available 24/7 to address any inquiries or provide solutions promptly. This level of commitment you may not find anywhere else.
Want greater flexibility and control over your project?
Try hiring our unique and interesting Java development teams. Working with us will ensure better communication and collaboration. Also, we promise to deliver efficiently and effectively.
Let's Talk
Our Industry-specific Experience.

We are proud to boast our repetitive client base and it's a no surprise why. Our team understands the intricate requirements of the demanding market and provides solutions that help our clients grow. Our team is well-equipped to handle projects of any size and type. We have so far worked with the following industries, 
Banking & Finance
Logistics
Healthcare
Transportation
Travel
Game
Education
Construction
Manufacturing
Restaurants
e-Commerce
Social Network
Real Estate
Entertainments
Automotive
Sports
Frequently Asked
Question?
Rest assured, we understand the importance of protecting your ideas. When you come to us with your project, we will draft a Non-Disclosure Agreement and finalize the terms before beginning work.
Project development is a long process. We can only give you estimates before we commence the project. The Java app development pricing will start from $10,000 and can go up to $80,000 depending on the project's complexity and designs. 
You can start working with the hired team within a span of 4 days. You contact us, we give you a list of developers and you select the ones you like. And there you go!
Yes, we respect your project's privacy and ensure that the developer is not engaged in any other work than your project.
You decide the channel and we adjust accordingly. We give our clients complete freedom of selecting the mode of communication.
No worries. You can raise an issue with us. We acknowledge it at the earliest and try to find the cause for the change. If you are not satisfied, you have the freedom to select a new member depending on the availability. 
As mentioned, we have a vetted team of Java developers already. However, you can conduct a screen test of your own for the shortlisted candidates and make the selection. We offer what is best for all of us. 
As for the project timeline, from the time you approach us to the time you start working with one of our developers, you can expect the process to take about two weeks. Hiring a developer will take about two days, but the overall procedure will take around 10-12 working days."
Words Of Appreciation
Discover the impact our solutions have had on the lives and businesses of our customers and see why they choose us time and time again.
If you want a reliable software partner who you can rely on for anything, even after development, Kody Technolab is a perfect choice. They helped us create an amazing milk delivery app with a dynamic subscription and advanced features with minimal design.
Milkmore - (Mitesh Patel, Director)
We collaborated with Kody to develop an on-demand food and parcel delivery application. The team is excellent at their development skills and quick at understanding your business requirements to come up with the right solution.
Duzzy - (Dilip Dangodara, Co-Founder)
My experience with Kody Technolab was fantastic. They developed a website and mobile app for my home massage company, Soothee, with impressive responsiveness and technical skills. The team was great to work with and quickly understood my business goals.
Soothee - (Frank Koh - Founder)
Kody Technolab helped me create a beauty service booking app for Africans with a user-friendly and intuitive design. Thanks to their Flutter development skills and design expertise, we launched a beautiful app without bugs in a short time.
AfroUrembo - (Martijn Imrich - Founder & CTO)
I partnered with Kody Technolab to build an online fashion marketplace using Flutter. They were prompt in incorporating additional features mid-development, and their team was supportive and easy to work with. A great partner, even for a non-tech CEO.
Bhesbhusa – (Suyash Agrawal, Founder)
We Believe in Contribution
Join the conversation and expand your knowledge with in-depth articles and discussions on the latest industry trends, ideas, and innovations.
Let's
Grow

and Get

Famous

Together.
Contact Information
Offices

INDIA
2nd floor, J block, Mondeal Retail park, Besides Iscon mall, Iscon cross-road, SG Highway, Ahmedabad, Gujarat 380015

CANADA
60 Capulet Ln, London, ON N6H OB2, Canada

USA
Datamac Analytics LLC, One Financial Plaza, FL 1000, Fort Lauderdale FL, 33394

UK
14 East Bay Lane, The Press Centre, Here East, Queen Elizabeth Olympic Park, London, E20 3BS
#Differentiator
Explore how Kody Technolab is different from other software development companies.
#Startup-How
Download 50+ proven templates and editable frameworks which guide you to build remarkable product