Hire Dedicated Laravel Developers
To Unlock the Full Potential of Web Development 
Hiring a dedicated team is the best way to hire Laravel full-stack developers to build powerful and scalable web applications. Dedicated Laravel developers bring a wealth of expertise and experience in the framework. 
Dedicated Laravel developers are also highly flexible and can be easily integrated into a company's existing development team. The cherry on the cake, you can hire dedicated Laravel programmers on a full-time, part-time, or project basis, having more control over development costs and timelines.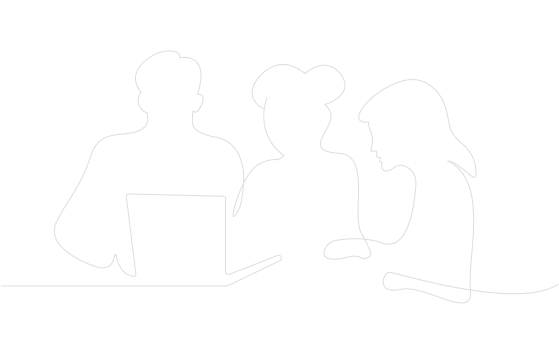 Based on our client experience, we suggest you should hire dedicated Android app developers when It's a smart move to hire experienced Laravel developers in the form of a dedicated team for entrepreneurs with a heavy workload or no programming experience to build high-quality, scalable, and robust web applications. The approach frees you to focus on the core business operations while the developers work on creating high-quality web solutions that align with the company's goals and objectives.
Why hire Laravel Developers from Kody Technolab?
Kody Technolab is a threshold to hire expert Laravel developers from India, ensuring complete security of your web project data, quality, and performance. You get the perfect blend of technical expertise, flexibility, value, and cost-effectiveness by hiring our Laravel developers.
The benefits of our skilled and dedicated Laravel developers' team are bar high as they know the framework inside out and what features and plugins to use to create competitive web solutions tailored to your business requirements.
1
Mastery 🏆
Our Laravel developers have hands-on experience in the Laravel framework and are well-versed in its latest features and updates to create high-quality web applications that align with your business goals.
2
Customized Solutions 🎨
Whether innovating an existing idea or developing a whole new solution, our dedicated Laravel developers are clever enough to grasp your vision in no time to help you bring your idea to the world.
3
High-quality Standards💎
Instead of just writing code, our Laravel programmers ensure the codebase is readable, manageable, and complies with quality standards. It's their way of guaranteeing that the final product will be of the highest quality and free of bugs.
4
Flexible Hiring Models🤸‍♂️
Kody Technolab respects every business size and offers flexible hiring models, including full-time, part-time, and project-based hiring to allow you to choose the model that best suits your business needs
5
Scalable Solutions🔃
You get two types of scalability when you choose Kody for hiring Laravel developers, one, you can always scale up or down your team efficiently, and another, you get web applications that can quickly adapt to your business's growth and expansion.
6
Cost-effective💰
With us, businesses save on development costs without compromising on quality without any catch. Our team of developers is highly efficient and can work on tight deadlines, which helps to keep costs under control.
The Business Model will Follow If you the Right People.
Having the right Laravel developers for your web development project is crucial for the success of your project and the overall business model. Laravel is a robust PHP framework that can be used to build complex web applications, and experienced developers who are familiar with the framework will ensure that your project is completed on time and within budget. 
When you have hired the right Laravel developers, you get more than you expect. For instance, our Laravel developers can contribute valuable insights and provide recommendations to improve your application's overall performance and functionality, which will ultimately benefit your business.
Capabilities of Kody Technolab's Laravel Developers
Laravel is a perfect framework for building complex and dynamic web applications. Still, you will need to hire Laravel developers with hands-on experience leveraging the framework to its fullest potential. The increasing customer retention rate is proof of our Laravel developers' expertise.
Framework's Strong Understanding
Strong command over Laravel and its features allows our developers to execute sophisticated web app development while tailoring them to your needs.
Experience with PHP Economy
Our Laravel developers are proficient in PHP and have experience working with other related technologies such as HTML, CSS, and JavaScript.
MVC Architecture Proficiency
Laravel app developers for hire at Kody Technolab have mastered the Model-View-Controller (MVC) architecture, which allows them to create modular and maintainable code.
Expertise in Database Management
Our developers have experience working with various databases and can use Laravel's built-in ORM (Object-Relational Mapping) to easily interact with and manage your data.
Strong Debugging & Troubleshooting Skills
To ensure the product is of the highest quality, our developers will quickly identify and solve bugs or issues that may arise during testing or post-launch.
Good Communication Skills
Our developers have good communication skills and will keep you informed throughout the development process, keeping you posted on everything during the process
Elevate your web development with our skilled Laravel developers – Hire now
Let's Talk
How does the hiring Laravel Developers Process go about?
Wondering how you can get access to Kody's elite and veteran pool of Laravel? So, relax! We appreciate the time-saving approach, allowing you to hire Laravel developers in just 5 quick steps.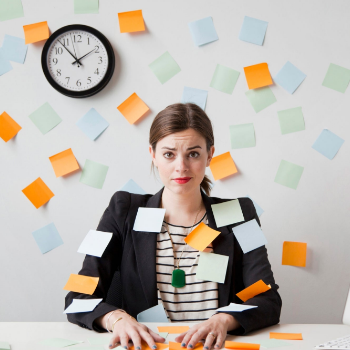 01
Get Connected
Use the form available at the bottom to drop an inquiry about your project, and we will get back to you at our earliest.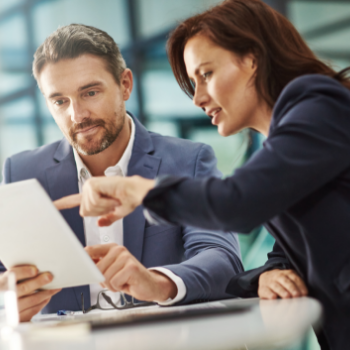 02
Project Chitchat
Next, we'll discuss your requirements in depth to suggest you the best Laravel programmers according to your needs.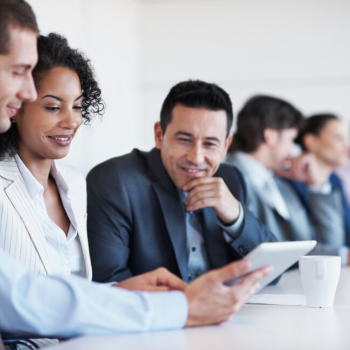 03
Select Engagement Model
You choose the way and how many Laravel developers you want to hire for your web development project.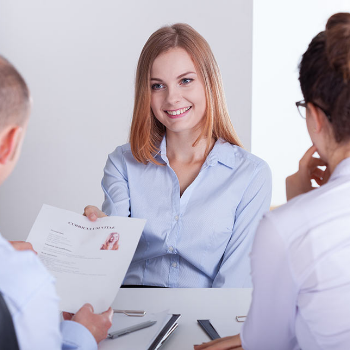 04
Team Interview
Before hiring dedicated Laravel developers, you get to interview them and ask anything about their expertise.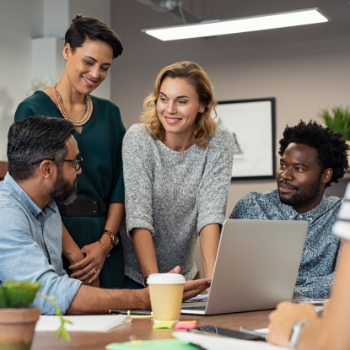 05
Get Set Go
After pulling off your team together, it's time you kick off your project with experienced Laravel framework developers.
Engagement Model

Choosing the right Laravel developer hiring model is crucial for the success of a project as it can greatly affect the cost, timeline, and overall quality of the project. 
Hourly
Starting From
The model works well when you have a short-term project, need specialized service, or have a specific task to be completed.
Monthly
Starting From
When you seek a long-term partnership with a limited budget and in less time, hire our experienced developers monthly.
Quarterly
Starting From
Need constant support from developers to serve your volatile requirements? Hiring our developers quarterly will save you from all the hassle.
Why has Hiring Dedicated Laravel Developers
Hiring a dedicated team is preferred by startups and established organizations because it also covers hiring Laravel Full-stack developers. Hence, the company doesn't need to spend time looking out for any other expertise and can develop, design, test, and deploy the project in a record time.
Strong Commitment
Dedicated Laravel developers can provide a higher level of commitment, dedication, and consistent quality to the project.
Flexible & Scalable
There is no other engagement model that allows you to scale up or scale down the number of developers other than hiring dedicated Laravel developers.
Adaptability
Since such developers have experience with diverse projects, they can easily and quickly adapt to changing project requirements.
Time & Cost-Saver
Dedicated Laravel developers work on a single project at a time, which speeds up the project and saves money in the long run work
Capability
Dedicated developers bring years of experience in the Laravel framework and PHP, which results in a high-quality final product.
Empower Your Business with Our Proven Laravel Development Solutions – Hire Our Team Today!
Let's Talk
Industry Expertise

Kody Technolab has been helping a wide range of industries which has made our Laravel developers a jack of all trades. Hence, whichever hiring model you choose to hire Laravel developers, you can rest assured to get the best suit programmers who easily get along with will existing team and strive to achieve your goal together. 
Banking & Finance
Logistics
Healthcare
Transportation
Travel
Game
Education
Construction
Manufacturing
Restaurants
e-Commerce
Social Network
Real Estate
Entertainments
Automotive
SaaS
Frequently Asked
Question?
Laravel is a PHP web development framework that is used to create web applications with a model-view-controller (MVC) architecture. It was created by Taylor Otwell in 2011 and has seen increasing popularity in recent years. There are many reasons why businesses might choose to hire Laravel developers in India.
First, India has a large pool of talented programmers who are proficient in Laravel. In addition, the cost of hiring developers in India is much lower than in other countries.
Indian developers are also known for their dedication to their work and for their willingness to take on challenging projects.
Yes, our talented Laravel developers can carry out competent customization in your project development, right from features to database management.
Kody Technolab, a software development company, provides various ways to hire Laravel developers. They offer three main models: part-time, full-time, and dedicated developers.
Part-time model: 
With this model, you can hire Laravel developers on a part-time basis. This is an ideal option if you only require their services for a specific period of time or for specific tasks.
Full-time model: 
This model allows you to hire Laravel developers on a full-time basis. This is an ideal option if you require a consistent level of development work and want the developers to work exclusively on your project.
Dedicated model: 
This model allows you to hire a dedicated team of Laravel developers. This is an ideal option if you have a large project or need to scale up the development team as per your project requirement. With this model, you can have full control over the development team, including the selection of developers, project management, and communication with the team.
Dedicated developers are different from part-time and full-time developers in terms of dedication, flexibility, control, and expertise. Unlike other developers who might work on multiple projects simultaneously, dedicated developers are fully dedicated to working on a single project or client, providing a consistent level of quality throughout the development process. 
The cost of hiring skillful Laravel programmers depends on the engagement model, which relies upon your web project requirements. Get in touch with us for more information.
We have a high client retention rate because of the intelligence and cleverness of our Laravel developers, which reflects in the solutions we provide. If you still have any doubts, you can take advantage of the first free consultation to decide.
Words Of Appreciation
Discover the impact our solutions have had on the lives and businesses of our customers and see why they choose us time and time again.
If you want a reliable software partner who you can rely on for anything, even after development, Kody Technolab is a perfect choice. They helped us create an amazing milk delivery app with a dynamic subscription and advanced features with minimal design.
Milkmore - (Mitesh Patel, Director)
We collaborated with Kody to develop an on-demand food and parcel delivery application. The team is excellent at their development skills and quick at understanding your business requirements to come up with the right solution.
Duzzy - (Dilip Dangodara, Co-Founder)
My experience with Kody Technolab was fantastic. They developed a website and mobile app for my home massage company, Soothee, with impressive responsiveness and technical skills. The team was great to work with and quickly understood my business goals.
Soothee - (Frank Koh - Founder)
Kody Technolab helped me create a beauty service booking app for Africans with a user-friendly and intuitive design. Thanks to their Flutter development skills and design expertise, we launched a beautiful app without bugs in a short time.
AfroUrembo - (Martijn Imrich - Founder & CTO)
I partnered with Kody Technolab to build an online fashion marketplace using Flutter. They were prompt in incorporating additional features mid-development, and their team was supportive and easy to work with. A great partner, even for a non-tech CEO.
Bhesbhusa – (Suyash Agrawal, Founder)
We Believe in Contribution
Join the conversation and expand your knowledge with in-depth articles and discussions on the latest industry trends, ideas, and innovations.
Let's
Grow

and Get

Famous

Together.
Contact Information
Offices

INDIA
2nd floor, J block, Mondeal Retail park, Besides Iscon mall, Iscon cross-road, SG Highway, Ahmedabad, Gujarat 380015

CANADA
60 Capulet Ln, London, ON N6H OB2, Canada

USA
Datamac Analytics LLC, One Financial Plaza, FL 1000, Fort Lauderdale FL, 33394

UK
14 East Bay Lane, The Press Centre, Here East, Queen Elizabeth Olympic Park, London, E20 3BS
#Differentiator
Explore how Kody Technolab is different from other software development companies.
#Startup-How
Download 50+ proven templates and editable frameworks which guide you to build remarkable product