Top Robotic Solution Development Company
Achieve precise and dependable management of your robotic operations with our reliable and accurate software solution.
Trust our software solutions for accurate, secure management of robotic operations with real-time insights. We specialize in software for robots and equipment optimized for large deployments. Get customized mobile or web-based solutions that meet your exact needs for success in your industry.
We have served clients based in Australia, Netherlands, Germany, and all other continent.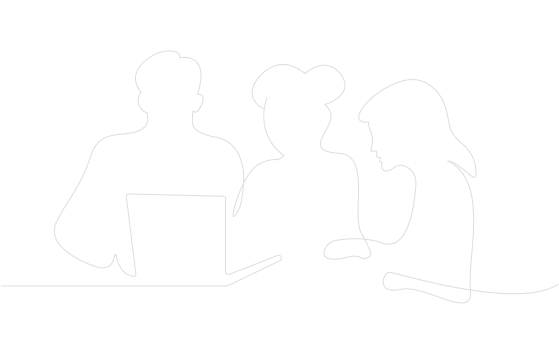 Robot Solution Development Process
Our process includes strategic consulting, high-fidelity prototypes, user testing, agile development and strong follow-through to ensure our technology meets and exceeds your expectations.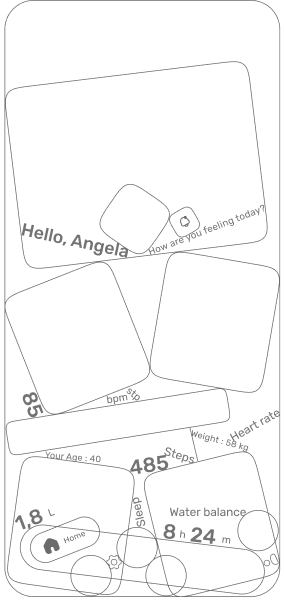 01
Design the Architecture
Based on the requirements, we create a blueprint of the software system, design structure, behavior, and interactions of the robot's software components.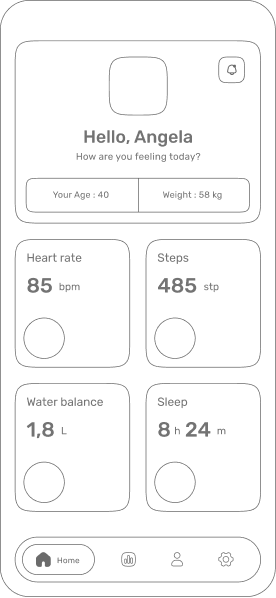 02
Coding and Development
This step involves writing code, developing APIs, implementing a robust architecture, and integrating everything with the robot's hardware components.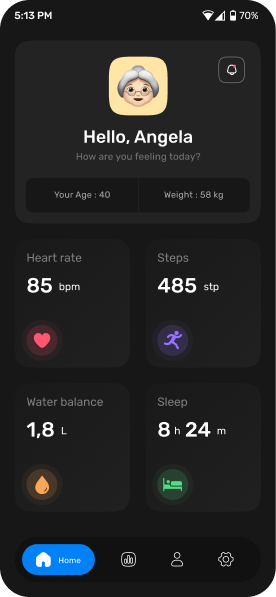 03
Hardware Integration
We'll ensure the software and hardware components function seamlessly in this stage by testing them with mechanical and electrical systems.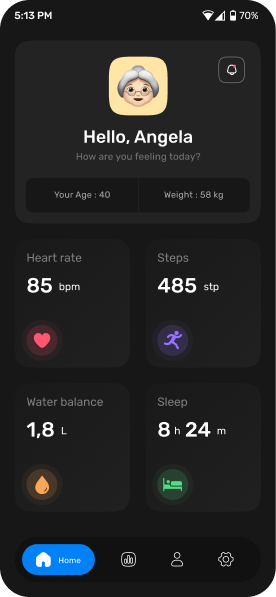 04
Deploy and Maintain
Ensure software and hardware components function efficiently and make necessary modifications to meet changing needs and technologies.
Starting with Defining Clear Goals, Leads us to Exceed Expectations.
We ensure the development of reliable and efficient software solutions by defining clear goals, designing robust architecture, coding with best practices, rigorous testing, and maintaining and ensuring user acceptance.
Paying great attention to detail and prioritizing user experience, we work closely with clients to incorporate their feedback and provide ongoing support to meet changing needs. Our high-quality solutions exceed expectations and contribute to client success
Why Choose Us for Robot Solution Development?
1
Expertise and Experience
Our team understands the challenges and complexities of creating robot software and has the skills with the necessary knowledge to deliver high-quality solutions.
2
Customization and Personalization
Kody Technolab has the best team for custom Robot Software development, as they can quickly adapt to industry trends and develop software tailored to your unique needs and objectives.
3
Quality and Reliability
We pay attention to details and create robot software that meets the highest standards of quality using rigorous testing and quality control processes.
4
Cost-effectiveness
Our pricing is competitive, and you get to work closely with our development team to ensure that you are receiving the most value for your investment.
5
Timely delivery
We have a track record of delivering projects on schedule, and by using agile development methodologies, we ensure your customers are involved in the development process to provide feedback throughout.
6
Exceptional support
From software updates and maintenance to integrating other services, we provide our clients with real-time support to extend and enhance the ability of their Robotic software.
Business Model for Robotic Software Development
To develop a high-quality mobile application, any organization needs to hire developers with the required acumen. It is only the hired professional team who will work diligently to deliver a delightful native experience. Our business hiring models are:
Hire dedicated teams
In this model, you can hire professionals for your project from our pool of developers. This team dedicatedly works on your deliverables.

This team will adjust as per your timelines and communicate regularly through preferred channels.

The cost of the project will be discussed in advance so that small and medium-sized businesses can decide accordingly.
Fixed time and cost model
In this model, the deliverables and the teams are decided beforehand. They will work respectively to the predefined requirements and milestones only. 

This is a preferred model for small-sized businesses with lean budgets.

It is a cost-effective approach for projects with limited deliverables.
Hybrid hiring model
In this model, the organizations outsource limited deliverables with us. 

The engagement model facilitates organizations to approach us with limited and defined project development requirements. 

It is a preferred solution for any-sized business.
Our Services: Software Solution for Robot
After helping a number of businesses across diverse industries, we have become a leading integrated robotic software development company with a clientele all over the USA, Europe, UK, and UAE enrolled for our different software services specifically for robots.
Robot software for perception and sensing
Software for motion planning
Software for control and navigation
Software for Human-Robot Interaction (HRI)
Software for monitoring and analytics
Do you want to build a Software for Robot?
Empower your robots with custom software. Let's build a solution that meets your needs and takes your robotics to the next level. Contact us now!
Let's Talk
Our Industry Experience
From healthcare and manufacturing to agriculture and defense, we provide cutting-edge robot software solutions for a variety of industries. Our expertise has made us a trusted partner for clients around the world, including in Saudi Arabia, Kuwait, Australia, the Netherlands, Canada, and beyond.
Banking & Finance
Logistics
Healthcare
Transportation
Travel
Game
Education
Construction
Manufacturing
Restaurants
e-Commerce
Social Network
Real Estate
Entertainments
Automotive
SaaS
Frequently Asked
Questions?
Robot software development is the process of creating software that enables robots to perform specific tasks or functions. This can include software for controlling robot movements, analyzing sensor data, and interacting with humans or other robots.
Robot software development can benefit a wide range of industries, including manufacturing, healthcare, logistics, agriculture, retail, and defense, among others.
Some common programming languages used for robot software development include C++, Python, Java, and ROS (Robot Operating System).
The time it takes to develop robot software can vary widely depending on the complexity of the task, the type of robot, and the specific requirements of the project. Some projects may take a few weeks, while others may take several months or longer.
Robot software is typically tested and validated using a combination of simulation tools, virtual testing, and physical testing on hardware. This helps to ensure that the software works as intended and is able to perform the desired tasks with accuracy and reliability.
Words Of Appreciation
Discover the impact our solutions have had on the lives and businesses of our customers and see why they choose us time and time again.
If you want a reliable software partner who you can rely on for anything, even after development, Kody Technolab is a perfect choice. They helped us create an amazing milk delivery app with a dynamic subscription and advanced features with minimal design.
Milkmore - (Mitesh Patel, Director)
We collaborated with Kody to develop an on-demand food and parcel delivery application. The team is excellent at their development skills and quick at understanding your business requirements to come up with the right solution.
Duzzy - (Dilip Dangodara, Co-Founder)
My experience with Kody Technolab was fantastic. They developed a website and mobile app for my home massage company, Soothee, with impressive responsiveness and technical skills. The team was great to work with and quickly understood my business goals.
Soothee - (Frank Koh - Founder)
Kody Technolab helped me create a beauty service booking app for Africans with a user-friendly and intuitive design. Thanks to their Flutter development skills and design expertise, we launched a beautiful app without bugs in a short time.
AfroUrembo - (Martijn Imrich - Founder & CTO)
I partnered with Kody Technolab to build an online fashion marketplace using Flutter. They were prompt in incorporating additional features mid-development, and their team was supportive and easy to work with. A great partner, even for a non-tech CEO.
Bhesbhusa – (Suyash Agrawal, Founder)
We Believe in Contribution
Join the conversation and expand your knowledge with in-depth articles and discussions on the latest industry trends, ideas, and innovations.
Let's
Grow

and Get

Famous

Together.
Contact Information
Offices

INDIA
2nd floor, J block, Mondeal Retail park, Besides Iscon mall, Iscon cross-road, SG Highway, Ahmedabad, Gujarat 380015

CANADA
60 Capulet Ln, London, ON N6H OB2, Canada

USA
Datamac Analytics LLC, One Financial Plaza, FL 1000, Fort Lauderdale FL, 33394

UK
14 East Bay Lane, The Press Centre, Here East, Queen Elizabeth Olympic Park, London, E20 3BS
#Differentiator
Explore how Kody Technolab is different from other software development companies.
#Startup-How
Download 50+ proven templates and editable frameworks which guide you to build remarkable product