We Deliver Tailor-made Kotlin App Development Solutions
Kody Technolab's team consists of experienced and certified Kotlin app developers who use best-in-class tools for development.
We offer applications with supreme performance and design. We hold expertise in delivering modern, and compatible Kotlin applications.
At Kody Technolab we prioritize quality above all else. Our Kotlin app development process involves a thorough quality assurance process that tests all the features to meet the highest standards. We take time to understand our client's goals over the specific project and deliver tailor-made solutions.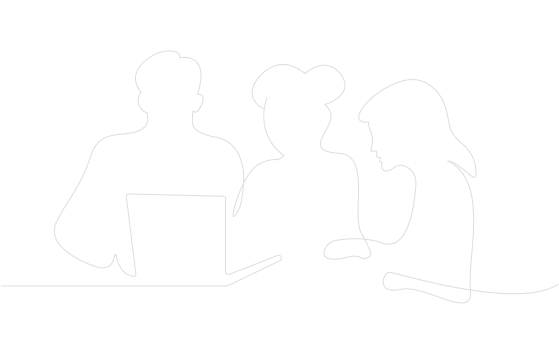 Also, we make smart use of the Kotlin web framework to write high-order functions and introduce more abstraction. Our team takes proactive actions to deliver a solution that stands out from the competition.
Our approach to building progressive Kotlin App Solutions
Be it Zomato, Flipkart, or Duolingo, From the most demanding startups to Fortune 500 companies, Kotlin has covered every terrain. It is a promising language offering high-performance applications. However, it is the prowess of the development team that makes the application a success.
Kody Technolab's team of passionate and dedicated Kotlin app developers have vast experience working with various Kotlin development environments. We offer highly customizable solutions that will escalate our client's business growth.
We take care of all the aspects of app development from design to development to launch. Kody Technolab is also known for offering a variety of engagement models to clients. We provide all the resources and skills required for our client's successful application launch into the market.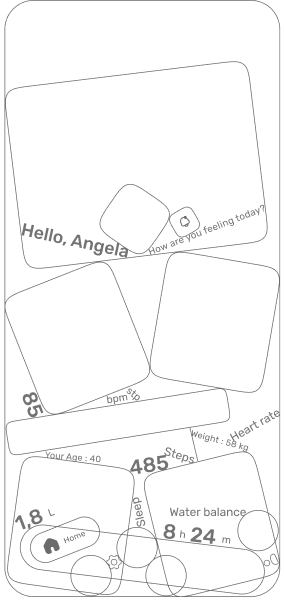 01
Thorough research and understanding
We prioritize the needs and preferences of our customers above everything else. All the decisions made during the process are based upon thorough research of the project's expectations chart.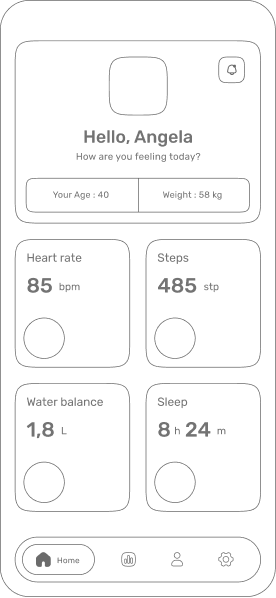 02
Wireframing or MVP development
We help our clients develop intuitive, engaging, and enjoyable user experience apps. For this, we start with wireframing or develop an MVP similar to the final product.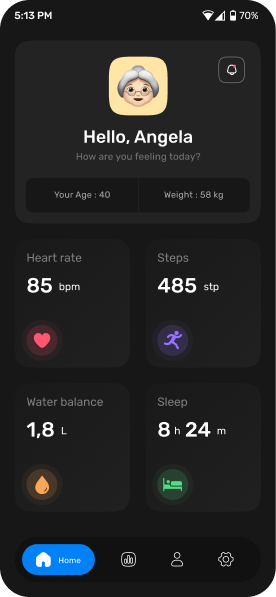 03
Coding
Our team of developers combines their logical thinking and problem-solving skills to write small and clean lines of code.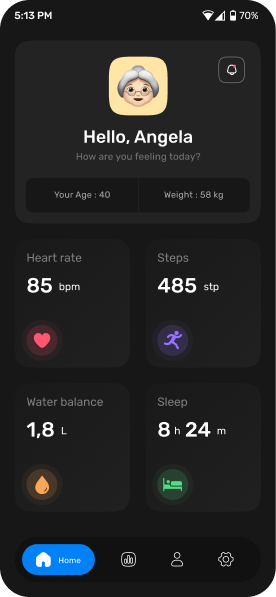 04
Feedback and Iterations
By continuously gathering feedback and iterating on our code, we ensure that our Kotlin application is of the highest quality. This philosophy makes our approach highly reliable and user-friendly.
We are Known For Delivering highly-optimized, bug-free applications!
Yes, we take pride in mentioning our name in the top Kotlin app development companies list. We use the latest technology and our proven expertise helps in creating secure, futuristic, and high-performing applications.
Kody Technolab's team pays utmost attention to the detailing of the project and helps clients' overcome every single challenge efficiently.
We regularly update and test our code to ensure that features function correctly and perform at their best.
Why Choose Us for Kotlin App Development?
1
Agile Development Approach 🔁
Our approach emphasizes flexibility and rapid iterations. We adopt values and principles that prioritize individuals as well as interactions and allow us to make changes continuously.
2
Secure application 🛡️
We understand the gravity of the amount of data collected in the modern world and the threats faced during the exchange. This is why Kody Technolab implements strong data security measures and encrypts every signal shared across the application.
3
Dedicated hiring models 👬
At Kody Technolab, you will find a variety of engagement models which might fit your budget. The models allow you to hire an entire team of developers to hire individuals whichever suits the best.
4
Custom Kotlin app development 🧩
We gather and analyze requirements to design a user interface of our client's choice. Kody Technolab believes in offering tailored made solutions that meet every single & specific need of our clients.
5
Cost-effective solutions 💰
Kody Technolab offers good value for money. Our result-driven solutions offer the highest return on investment to our clients.
6
Support and Maintenance ⚙️
We offer our expertise even after the project's completion. Our job is to solve every query and help clients overcome the application's downtime after the release.
Business Model For Kotlin App Development
For any business to function, it is difficult without application performance. A high-performance application is ensured by a team of professionals who care for all the functions and features during the process. We offer the following hiring business model to our clients
Hire dedicated teams
This model allows you to hire dedicated teams composed of software developers, designers, and other IT professionals.
The team exclusively works for your project and facilitates you to tap into the expertise and other cost benefits of outsourcing.
This model gives you a high level of control and helps you in collaborating with the project team.
The model is suitable for small and medium-sized businesses that can scale up staff as and when required.
Fixed time and cost model
This is a type of project delivery model where you agree upon the project's scope, timeline, and budget in advance.
In this model, we are responsible to deliver the project within the decided parameters.
Fixed time and cost models can be a good option for projects having clear requirements and not for complex or unpredictable projects.
Hybrid hiring model
This model allows you to access a wider pool of talent and expertise.
It is a flexible approach that allows you to combine traditional full-time employment with various forms of flexible work arrangements.
Again, this model can be the best fit for businesses of any size.
Services We offer For Kotlin App Development
Just like Kotlin can be used for building a wide range of applications, you can use our Kotlin services to cater to your variety of business needs. Our Kotlin-based applications are reliable, scalable, and maintainable.
Have a look at the range of services we provide under our umbrella
Kotlin app development services
Kotlin support and maintenance services
Kotlin consulting services
Kotlin App migration services
Kotlin UI/UX design services
Ready to create visually attractive Kotlin applications with us?
By following Agile methodology and working with a team of reputable & experienced developers we will help you build highly engaging Kotlin applications.
Let's Talk
Our Experience in Kotlin
Over the years we have worked with a wide range of clients and helped them bring their app ideas to life. We are dedicated to delivering top-quality app development services to our clients, no matter their industry.
Whether you are looking to build a small, targeted app or a large, enterprise application, we have got the expertise to help you succeed.
Here are the businesses that we have served so far
Banking & Finance
Logistics
Healthcare
Transportation
Travel
Game
Education
Construction
Manufacturing
Restaurants
e-Commerce
Social Network
Real Estate
Entertainments
Automotive
SaaS
Frequently Asked
Questions?
The minimal cost for Kotlin app development will be around $10K. However, as you go on increasing the complexity or features, the pricing will start to vary and may rise up to $90,000.
Yes, Kotlin will function differently for iOS.
Kody Technolab team ensures the utmost protection of data while developing the app. We perform strong authentication, rigorous testing, and data encryption before releasing the application.
It usually takes around 4 to 6 months for project completion. However, the timeline may vary if you change the complexity of the app, add features, or change the design of the app.
Yes, once you have associated with our team, we not only provide full-cycle app development but also ensure that our clients face no downtime in the near future.
You can find popular apps like
Tinder
Slack
Pinterest
Google
Trello
Corda
Etc built using Kotlin.
Kotlin is widely used as a front-end Android app development language.
There are ample benefits to hiring Kotlin developers from Kody Technolab.
Timely delivery of all milestones;
Cost-effective pricing;
Required skills and expertise;
Flexible engagement models;
Complete code authorization and precise code;
Kody Technolab is happy to share all the positive feedback we have received from our past clients.
" I am really impressed by the development service provided by the Kody Technolab's team. They have been fantastic when it comes to communication and even went above and beyond to resolve our product issue."
" I recently had the pleasure to work with Kody Technolab, an indeed renowned app development company. It was a great experience to work with them from the beginning. The team was professional and responsive. They ensured our project needs were met thoroughly. I would really recommend Kody Technolab for our or anybody's future projects"
" Working with Kody Technolab was seamless and efficient. The application developed by them exceeded our expectations and we will definitely be their returning customer. They are open to feedback time and time again. Thank you!"
Words Of Appreciation
Discover the impact our solutions have had on the lives and businesses of our customers and see why they choose us time and time again.
If you want a reliable software partner who you can rely on for anything, even after development, Kody Technolab is a perfect choice. They helped us create an amazing milk delivery app with a dynamic subscription and advanced features with minimal design.
Milkmore - (Mitesh Patel, Director)
We collaborated with Kody to develop an on-demand food and parcel delivery application. The team is excellent at their development skills and quick at understanding your business requirements to come up with the right solution.
Duzzy - (Dilip Dangodara, Co-Founder)
My experience with Kody Technolab was fantastic. They developed a website and mobile app for my home massage company, Soothee, with impressive responsiveness and technical skills. The team was great to work with and quickly understood my business goals.
Soothee - (Frank Koh - Founder)
Kody Technolab helped me create a beauty service booking app for Africans with a user-friendly and intuitive design. Thanks to their Flutter development skills and design expertise, we launched a beautiful app without bugs in a short time.
AfroUrembo - (Martijn Imrich - Founder & CTO)
I partnered with Kody Technolab to build an online fashion marketplace using Flutter. They were prompt in incorporating additional features mid-development, and their team was supportive and easy to work with. A great partner, even for a non-tech CEO.
Bhesbhusa – (Suyash Agrawal, Founder)
We Believe in Contribution
Join the conversation and expand your knowledge with in-depth articles and discussions on the latest industry trends, ideas, and innovations.
Let's
Grow

and Get

Famous

Together.
Contact Information
Offices

INDIA
2nd floor, J block, Mondeal Retail park, Besides Iscon mall, Iscon cross-road, SG Highway, Ahmedabad, Gujarat 380015

CANADA
60 Capulet Ln, London, ON N6H OB2, Canada

USA
Datamac Analytics LLC, One Financial Plaza, FL 1000, Fort Lauderdale FL, 33394

UK
14 East Bay Lane, The Press Centre, Here East, Queen Elizabeth Olympic Park, London, E20 3BS
#Differentiator
Explore how Kody Technolab is different from other software development companies.
#Startup-How
Download 50+ proven templates and editable frameworks which guide you to build remarkable product