Empowering Your Business with Seamless Legacy System Upgrades.
We are a Trusted Legacy Migration Partner, delivering innovation and excellence.

With a focus on innovation and a commitment to excellence, we are the trusted partner for companies looking to transition from legacy systems to cutting-edge technology.
As a leading provider of Legacy System Migration Services, our goal is to empower your business with the latest technology and seamless upgrades.
By transforming yesterday's systems into modern, efficient solutions, we help you unleash the full potential of your technology and ensure long-term success. Upgrade, transform and thrive with the support of our expert team.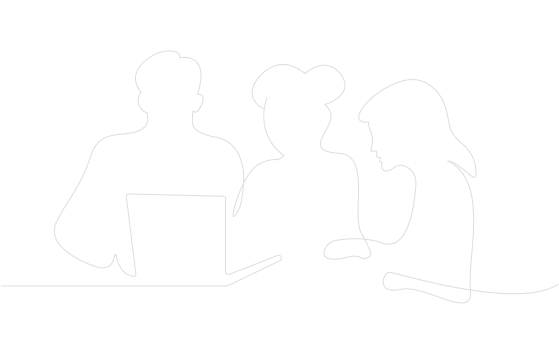 Our Legacy System Migration Services For You
Our priority is innovation and delivering exceptional results. We offer a variety of services to help you upgrade and modernize your outdated systems. This allows us to maximize your technology's capabilities and secure its success for the long term.
Whether you're looking to improve efficiency, stay competitive, or simply keep pace with changing technology, our team of experts is here to help.
Legacy Migration Assessment
Re-engineering and Porting
Application Modernization
System Integration Services
Our Legacy Migration Solution Approach
Our legacy migration solution approach is designed to help organizations transition their existing systems, applications, and data to modern platforms with minimal disruption to their business operations.
1
Assessment
We conduct a thorough assessment of your legacy systems, applications, and data to understand their current state and identify areas for improvement.
2
Planning
Based on the assessment, we create a detailed plan for the migration, including timelines, resources, and budget requirements.
3
Data Migration
We extract, transform, and load the legacy data into the new platform, ensuring data integrity and consistency.
4
Application Migration
We move the legacy applications to the new platform, making any necessary modifications to ensure compatibility.
5
Integration
We integrate the migrated systems, applications, and data with any new systems, applications, and data sources.
6
Testing and Validation
Finally, we thoroughly test the migrated systems and applications to ensure they are functioning correctly and meet the business requirements.
From Legacy to Leading Edge: A Seamless Migration with Our Expertise
Legacy systems can be a hindrance to your company's growth and development, often causing operational inefficiencies and slowing down processes. By migrating to modern technologies, organizations can improve their overall performance, increase security, and stay ahead of the competition.
Hence, Kody Technolab's team of experts provides comprehensive legacy app migration services, ensuring a seamless transition to new systems while minimizing downtime and maximizing the value of your investment. With our help, you can modernize your operations and unlock new opportunities for growth.
Why Choose Kody For Your Legacy Migration Solution?
1
Expertise and Experience
Our team of specialists has extensive experience in legacy system migration and is equipped to handle even the most complex migration projects.
2
Customized Solutions
We understand that every organization's needs are unique. Our solutions are customized to meet your specific requirements and ensure a successful migration.
3
Minimal Downtime
Our migration process is designed to minimize downtime and ensure a smooth transition with little to no disruption to your operations.
4
Improved Performance
By migrating to modern technologies, your organization can experience improved performance, increased efficiency, and better scalability.
5
Enhanced Security
Legacy systems are often vulnerable to security threats, making it important to migrate to modern, secure technologies. Our solutions ensure that your organization stays protected against potential security risks.
6
Cost-Effective
Our migration services are cost-effective, providing the best value for your investment and maximizing the benefits of migration for your organization.
Engagement Models For Legacy System Migration Solution
Fixed Time/Fixed Cost Project:
The project scope, timeline, and budget are agreed upon in advance;

You pay a fixed cost for the project;

Go for it when you have well-defined project requirements and a clear and specific outcome.
Time and Material Model:
You pay for the hours worked by our developer(s) on the project;

The scope and timeline of the project can change as the development progresses;

Go for it when your project has flexible requirements and requires additional features or changes as the project progresses.
Dedicated Team Model:
You hire a dedicated team of developers to work exclusively on your project;

You have full control over the team, including the ability to assign tasks, monitor progress, and communicate directly with the team;

Go for it when your project requires a high level of collaboration and communication.
Don't let your legacy systems hold you back.
Our team of experts is ready to help you modernize your operations and unlock new opportunities for your growth!
Let's Talk
Our Legacy System Migration Expertise Across Industries
We have a deep understanding of the unique requirements and challenges faced by different industries in legacy system migration. Whether you're looking to migrate critical financial systems or streamline your healthcare operations, our team has the expertise in delivering customized solutions that meet the specific needs of each industry we serve.
Banking & Finance
Logistics
Healthcare
Transportation
Travel
Game
Education
Construction
Manufacturing
Restaurants
e-Commerce
Social Network
Real Estate
Entertainments
Automotive
SaaS
Frequently Asked
Question!
Legacy migration refers to the process of upgrading an organization's existing technology and systems to the latest, advanced technology. The goal of legacy migration is to stay ahead of the changing business environment and retain a competitive advantage. This involves moving the core systems that support the business to newer technologies.
Legacy migration brings several benefits to an organization. Some of these include:
Boosted productivity through updated systems and technology.

Improved security by mitigating risks from outdated technology.

Reduced costs through the elimination of maintenance expenses for outdated systems.

Increased flexibility and adaptability to changing business needs through modern technology.

Ability to constantly upgrade to the latest technology, ensuring the organization stays competitive.
You would be surprised to know that you can accomplish the entire Legacy migration within 3 to 5 business working days. However, the process completion also depends on the requirements and assessment of the existing system.
This is a very specific question and depends on your project. You better connect with our representative and get a quote for your project. 
Definitely. When you connect with us, please raise this requirement and we will provide you with a list of Legacy Migration experts. You can select from our team.
The purpose of legacy migration is to modernize technology infrastructure, improve security, increase efficiency and scalability, reduce maintenance costs, and maintain access to critical information and applications. Additionally, legacy migration may be done in order to comply with regulations or industry standards that require the use of updated technology.
Definitely. We have a strict policy in place in order to ensure that our client's project deadlines are easily met. 
Yes, we do cover support and maintenance services post the transfer of legacy applications. You can rely on us to resolve any query.
Words Of Appreciation
Discover the impact our solutions have had on the lives and businesses of our customers and see why they choose us time and time again.
If you want a reliable software partner who you can rely on for anything, even after development, Kody Technolab is a perfect choice. They helped us create an amazing milk delivery app with a dynamic subscription and advanced features with minimal design.
Milkmore - (Mitesh Patel, Director)
We collaborated with Kody to develop an on-demand food and parcel delivery application. The team is excellent at their development skills and quick at understanding your business requirements to come up with the right solution.
Duzzy - (Dilip Dangodara, Co-Founder)
My experience with Kody Technolab was fantastic. They developed a website and mobile app for my home massage company, Soothee, with impressive responsiveness and technical skills. The team was great to work with and quickly understood my business goals.
Soothee - (Frank Koh - Founder)
Kody Technolab helped me create a beauty service booking app for Africans with a user-friendly and intuitive design. Thanks to their Flutter development skills and design expertise, we launched a beautiful app without bugs in a short time.
AfroUrembo - (Martijn Imrich - Founder & CTO)
I partnered with Kody Technolab to build an online fashion marketplace using Flutter. They were prompt in incorporating additional features mid-development, and their team was supportive and easy to work with. A great partner, even for a non-tech CEO.
Bhesbhusa – (Suyash Agrawal, Founder)
We Believe in Contribution
Join the conversation and expand your knowledge with in-depth articles and discussions on the latest industry trends, ideas, and innovations.
Let's
Grow

and Get

Famous

Together.
Contact Information
Offices

INDIA
2nd floor, J block, Mondeal Retail park, Besides Iscon mall, Iscon cross-road, SG Highway, Ahmedabad, Gujarat 380015

CANADA
60 Capulet Ln, London, ON N6H OB2, Canada

USA
Datamac Analytics LLC, One Financial Plaza, FL 1000, Fort Lauderdale FL, 33394

UK
14 East Bay Lane, The Press Centre, Here East, Queen Elizabeth Olympic Park, London, E20 3BS
#Differentiator
Explore how Kody Technolab is different from other software development companies.
#Startup-How
Download 50+ proven templates and editable frameworks which guide you to build remarkable product