Best Mobile App Modernization Company
Experience success with our award-winning mobile app modernization services, having a 98% success rate in providing a modernized app that exceeds expectations.
We are a global leader in mobile app modernization, helping popular companies enhance their user experience for mobile apps. 
Our proven expertise extends across multiple domains, including UI/UX design, technology upgrades, and platform migrations. Take your business to the next level.
Mobile App Modernization process
Gain a deep understanding of your app's current state and user needs through thorough analysis in order to create a more engaging product.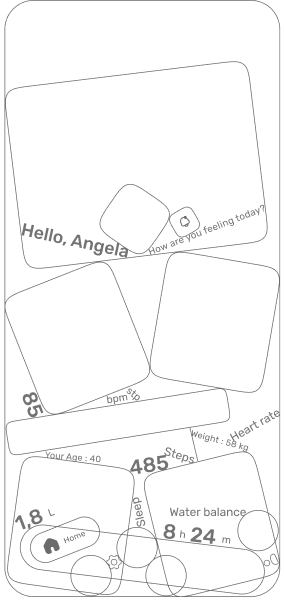 01
Understand and Analysis
Conceptualization is the first step in the design process, which involves defining the idea and goals of the AR app and determining its target audience.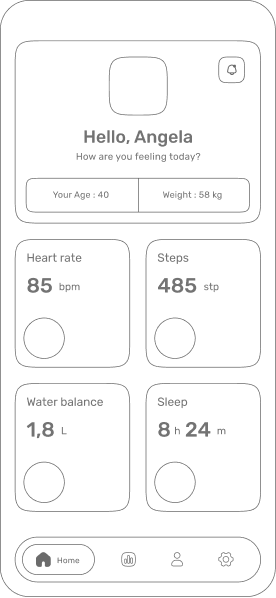 02
Architecture & UI-UX Design
Create an architecture that supports your app's functional requirements while meeting design principles and supporting the overall user experience.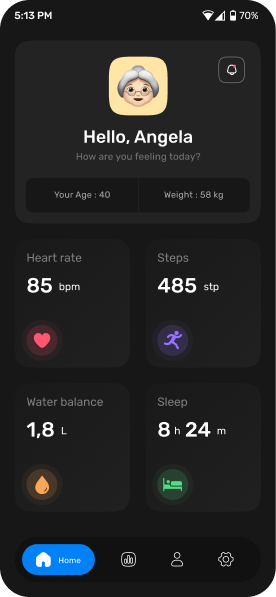 03
Technology & Development
The best way to drive business success, reduce manual work, and increase ROI is through developing solutions with advanced technology and innovative frameworks.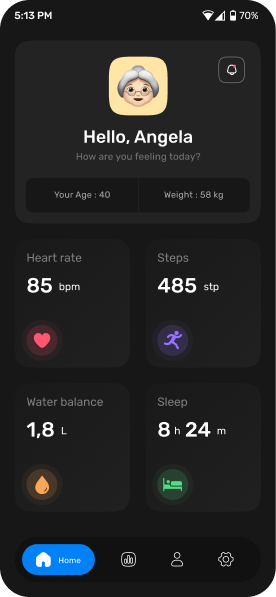 04
Testing and Impact
Testing ensures that your app meets organizational standards and quality standards. This prevents issues post-deployment and measures the impact on work.
The secrets to achieving 100% success in App Modernization
Ensuring top performance during app modernization involves conducting a thorough analysis of the current app, prioritizing areas of improvement, leveraging domain expertise, utilizing efficient processes, and utilizing knowledgeable people.
It is possible to achieve top performance during the process by conducting a thorough analysis of the current app, prioritizing areas of improvement, leveraging domain expertise, utilizing efficient processes, and utilizing knowledgeable people.
Why Choose Us for Mobile App Modernization?
1
Expertise in App Development
Our experienced developers possess a thorough understanding of modernizing mobile apps and offer assistance in adding new features and functionality.
2
Knowledge of the Latest Technology
We are committed to staying current with the latest technology advancements and tools. This ensures your app remains at the forefront of innovation.
3
Agile Development Processes
At Kody Technolab, we offer a flexible, scalable process for app design and delivery to ensure successful product launches.
4
Proven Management Process
Our proven management process for mobile app modernization ensures efficient and effective delivery of updated, user-friendly mobile applications.
5
Customer-centric Approach
Our approach to mobile app modernization delivers updated, user-friendly apps with minimal downtime and seamless integration of new features.
6
Cost-effective Solutions
We offer cost-effective solutions for mobile app modernization, helping businesses modernize their apps without breaking the bank.
Business Model Mobile App Modernization
Kody Technolab's aim is to provide expert advice and services to clients on a project basis. You can select any one of the below-mentioned business models depending on your specific products, services, and target market.
Hire dedicated teams
In this model, clients can contract with a pool of professionals to work on the project. The client can hand-pick the team of members that will dedicatedly work after ensuring that they have the right skills and expertise.
The client is able to have greater control over the timelines and communication channels.
You will have a clear understanding of the cost of the project in advance. Small and medium-sized businesses can make careful decisions and allocate resources accordingly.
Fixed time and cost model
When you select this model, the team sits with you to decide on terms and pricing beforehand.
The dedicated team works respectively towards deliveries.
It is an extremely cost-effective approach and suitable for small-sized businesses.
Hybrid hiring model
It is a modern approach to recruitment and selection.
In this model, you choose to outsource a limited deliverable with us.
The flexibility of this model allows any-sized business to opt for it.
Mobile App Modernization Services
Kody Technolab provides top-notch mobile app modernization services, delivering updated and user-friendly apps with minimal downtime. Our cost-effective solutions cater to businesses in the United States, Europe, the United Kingdom, UAE, and Australia.
Implementing New Technology
Want to Modernize Your Mobile App?
Don't settle for outdated technology. Upgrade your app now and get ready to see results. Contact us today to get started!
Let's Talk
Our Industry Expertise
Stay ahead of the game with our cutting-edge mobile app modernization services. Elevate your app and keep up with the fast-paced digital world. We serve industries globally, including in Saudi Arabia, Kuwait, Australia, the Netherlands, Canada, and beyond.
Banking & Finance
Logistics
Healthcare
Transportation
Travel
Game
Education
Construction
Manufacturing
Restaurants
e-Commerce
Social Network
Real Estate
Entertainments
Automotive
SaaS
Frequently Asked
Question?
Mobile app modernization is the process of updating an existing app to include the latest technology, features, and user experience. It helps businesses stay relevant and competitive in a constantly evolving digital landscape.
As companies grow and change, it's important for them to make sure their apps are always up-to-date with the latest technology. If a company doesn't modernize its app, it could lose customers or fail to meet customer expectations.
Modernization can improve your app in several ways, including increased performance, better user experience, increased security, and the ability to integrate new technologies.
These benefits are especially important for customers who want to stay on top of the latest technology.
If your app has outdated technology, is slow or crashing, has a poor user experience, or if you want to add new features or functionality, it may be time for modernization.
The duration of the modernization process depends on the scope and complexity of the project. On average, it can take anywhere from a few weeks to several months.
The modernization process may or may not affect your existing data and users, depending on the scope of the modernization project. If your app's existing data structures and user profiles are being updated or changed, there may be some impact on your current data and users. 
However, a professional and experienced modernization team will take measures to minimize disruption to your existing data and users. They will work with you to develop a plan for migration and ensure a smooth transition to the new and improved app.
It's difficult to provide an accurate estimate of the cost of modernizing an app without performing a thorough analysis first. The cost will vary based on the project's scope, the app's complexity, and the development team's experience.
Words Of Appreciation
Discover the impact our solutions have had on the lives and businesses of our customers and see why they choose us time and time again.
If you want a reliable software partner who you can rely on for anything, even after development, Kody Technolab is a perfect choice. They helped us create an amazing milk delivery app with a dynamic subscription and advanced features with minimal design.
Milkmore - (Mitesh Patel, Director)
We collaborated with Kody to develop an on-demand food and parcel delivery application. The team is excellent at their development skills and quick at understanding your business requirements to come up with the right solution.
Duzzy - (Dilip Dangodara, Co-Founder)
My experience with Kody Technolab was fantastic. They developed a website and mobile app for my home massage company, Soothee, with impressive responsiveness and technical skills. The team was great to work with and quickly understood my business goals.
Soothee - (Frank Koh - Founder)
Kody Technolab helped me create a beauty service booking app for Africans with a user-friendly and intuitive design. Thanks to their Flutter development skills and design expertise, we launched a beautiful app without bugs in a short time.
AfroUrembo - (Martijn Imrich - Founder & CTO)
I partnered with Kody Technolab to build an online fashion marketplace using Flutter. They were prompt in incorporating additional features mid-development, and their team was supportive and easy to work with. A great partner, even for a non-tech CEO.
Bhesbhusa – (Suyash Agrawal, Founder)
We Believe in Contribution
Join the conversation and expand your knowledge with in-depth articles and discussions on the latest industry trends, ideas, and innovations.
Let's
Grow

and Get

Famous

Together.
Contact Information
Offices

INDIA
2nd floor, J block, Mondeal Retail park, Besides Iscon mall, Iscon cross-road, SG Highway, Ahmedabad, Gujarat 380015

CANADA
60 Capulet Ln, London, ON N6H OB2, Canada

USA
Datamac Analytics LLC, One Financial Plaza, FL 1000, Fort Lauderdale FL, 33394

UK
14 East Bay Lane, The Press Centre, Here East, Queen Elizabeth Olympic Park, London, E20 3BS
#Differentiator
Explore how Kody Technolab is different from other software development companies.
#Startup-How
Download 50+ proven templates and editable frameworks which guide you to build remarkable product