We promise to use very little code and yet bring the best of the best experience to your application.
Kody Technolab is a leading iOS Swift app development company that delivers quality and results. Our focus on innovation and expeditious project delivery has established us as a top choice for businesses seeking custom mobile app development.
With a team of highly skilled developers, who possess decades of experience in developing Swift apps for iPhone, iPad, and wearables, we offer unparalleled expertise in the industry. Trust us to bring your mobile app ideas to life with seamless and user-friendly solutions."
Well, whether you have a clear idea of what you want to build or are still exploring the possibilities, our team of Swift developers is here to help you bring your vision to life.
Contact us today to learn more about how we can help you create a splendid experience using Swift.
Our Approach to offer peerless advantages using Swift App Development
Do you know that some of the powerful apps like Whatsapp, Airbnb, CNN, and Fitbit, are built using Swift? It is indeed the power of Swift that assists the Swift development teams to build apps at a lightning speed. Swift is a modern language and has multi folds of contributions from the open-source community. This ensures that all the suggestions are utilized and a state-of-art application is delivered.
Kody Technolab has a passionate team of in-house Swift developers possessing vast experience in building custom Swift applications. As a leading Swift App Development company we are obliged to deliver only rich and sophisticated Swift applications. Here is our decade-long experience and process in Swift development that helps us address ever-changing business needs.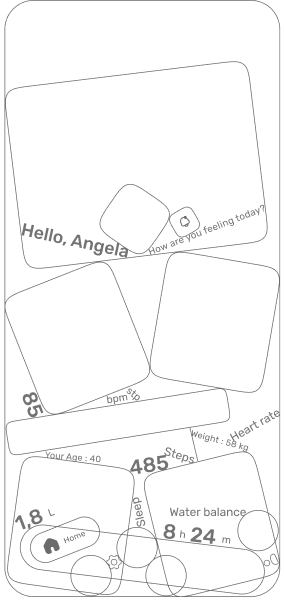 01
Discovery
Kody Technolab is famous for delivering tailored solutions. Before we begin your project, we gather all the necessary information and analyze your business requirements to provide desirable services.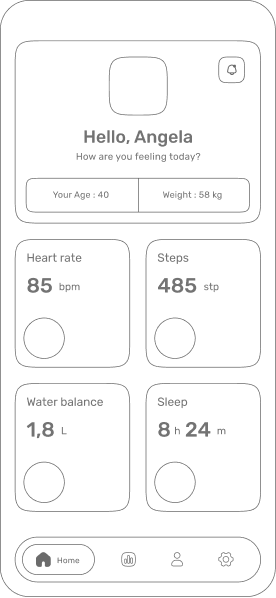 02
Design and Development:
Great user experience is at the top of everything. We listen to the worthy words of our clients and curate an intuitive UI/UX strategy. We help them design wireframes and help you build a great software architecture.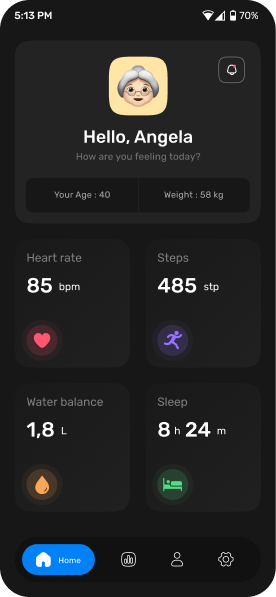 03
Testing
We perform rigorous testing to ensure the release of bug-free software. Our team of software testers uses automated and manual tests to check the app under various scenarios and environments.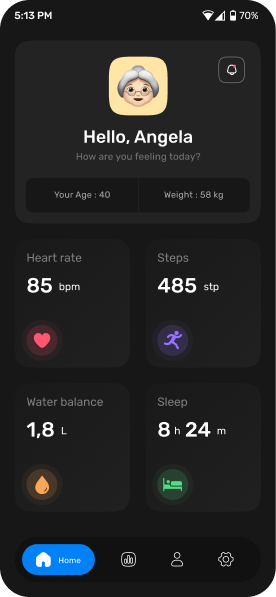 04
Deployment
Once we have confirmed that the final product is up-to-the-mark, we deploy the system on the preferred platforms or on the cloud. Not only that, we keep on monitoring the performance of the application after its release.
Swift helps businesses empower the competitive market!
Swift-built apps are efficient and performant. With its modern syntax and advanced features, Swift is a popular choice for app development. Swift has a concise syntax, but is very expressive and safe in design. It is a flexible language allowing you to add various features to an already existing application.
Now talking about Kody Technolab, when you hire Swift developers from us, you will get a mixture of both, talent and experience. Our developers are adept at modern technologies and strive to remain at the forefront of the releases. We design strategies that will accelerate your business growth by delivering optimal user experience.
Why Choose Us for Swift App Development?
1
Customer Satisfaction 💪
With our app development process, user experience leads the dynamics. We majorly focus on delivering a scalable, secure, and intuitive user experience.
2
Agile Procedure 🔁
We follow Agile methodology to ensure that no requirement is missed out and standard practices are followed for app development.
3
Custom App development 🧩
We are committed to doing the right things and promise our clients to deliver clear and accurate information about the project.
4
Flexible engagement models 🔀
Well, unlike our competitors, we are not rigid or work as per the standard engagement model. We have a wide clientele from different niches, which is why we provide various hiring and engagement models.
5
Cost-effective pricing 💰
You may rely on our words when we say, we offer the best pricing in the industry. Without compromising an inch over quality, you will get the best pricing quote for your project.
6
Support and Maintenance ⚙️
Do you know that without proper support and maintenance, an app may become unreliable or unusable because of bugs? Do not worry, we will not land you in that situation ever. We extend our support beyond the development.
Business Model for Swift App Development:
Your wish just came true, while we say, we complete the project within the pre-decided timelines. Kody Technolab aims to deliver quality mobile services within the predefined period of completion. This definitely strikes curiosity regards our various hiring models, so here they are:
Hire dedicated teams
This model allows you to hand-pick professionals from our talent pool. Once hired, they work dedicatedly for your project.
In this model, you get to decide the communication channel and milestones delivery.
However, the cost and other development parameters are decided in advance. This is an extremely suitable option for small & medium-sized businesses.
Fixed time and cost model
When you select this model, the team sits with you to decide on terms and pricing beforehand.
The dedicated team works respectively towards deliveries.
It is an extremely cost-effective approach and suitable for small-sized businesses.
Hybrid hiring model
It is a modern approach to recruitment and selection.
In this model, you choose to outsource a limited deliverable with us.
The flexibility of this model allows any-sized business to opt for it.
Services We offer For Swift App Development
With over 10 years of experience in outsourcing software development services, we empower businesses to use Swift at its true potential. Kody Technolab delivers applications that are compatible with various platforms. Our range of services includes:
Enterprise App Development
Swift iOS App Development;
Are you ready to begin your journey with us?
Thank you for considering us for your application development needs. We take complete responsibility for building a trustworthy and engaging application for your business. Get in touch with us to know how you can outsource all your requirements.
Let's Talk
Our Experience in Swift
In addition to our comprehensive range of Swift development services, we offer a free consultation for any project. We will assess your project and provide you with valuable insights and recommendations.
We have so far created blockbuster applications in the field of
Banking & Finance
Logistics
Healthcare
Transportation
Travel
Game
Education
Construction
Manufacturing
Restaurants
e-Commerce
Social Network
Real Estate
Entertainments
Automotive
SaaS
Frequently Asked
Questions?
We understand that there would still be some juggling of thoughts regarding Swift App development. So here we are answering a few of them.
No, Swift can be used to develop apps for all Apple's platforms including iOS, macOS, WatchOS and tvOS.
Swift is easy to read and write which makes it a good choice for beginners or the ones new to app development;
It has a large and active community of developers which means there is a wealth of resources and support available.
Swift is constantly being updated and improved by Apple, which means you can take good advantage of features and technologies.
There are multiple factors that may affect the Swift App Development cost. However, to give you an estimate, you can expect the cost to be somewhere around $20,000 to $60,000. To know more about the cost of app development, get in touch with our team.
The estimated time of completion of the project is somewhere between 4 to 7 months. But that completely depends on the complexity of the platform, the experience of the developer, features, and functionality of the application.
As mentioned on the page, we provide a variety of engagement models for you to engage with us. Our team works dedicatedly towards your project and delivers the milestones on a timely basis. As promised, you will not find any cost-effective services like ours.
Swift is definitely a modern and smarter programming language than Objective C.
A Big Yes. You will definitely get support and maintenance after project completion. We will not leave you in any hanging scenario and provide our assistance to sail through.
Well, we do facilitate making necessary changes in the hired team or a developer. You can initiate a request for change and we will take steps further.
We let our work speak for us. Here is the review from our past clients.
"Kody Technolab is one of the pioneer app development companies when it comes to modern technology. We have been in business with them for nearly 4 years now and we would proudly recommend them for the futuristic app."
"I would not hesitate or even give a second thought to associating with Kody Technolab. The team possesses profound knowledge of modern programming languages and has the acumen to solve every doubt of ours swiftly"
Words Of Appreciation
Discover the impact our solutions have had on the lives and businesses of our customers and see why they choose us time and time again.
If you want a reliable software partner who you can rely on for anything, even after development, Kody Technolab is a perfect choice. They helped us create an amazing milk delivery app with a dynamic subscription and advanced features with minimal design.
Milkmore - (Mitesh Patel, Director)
We collaborated with Kody to develop an on-demand food and parcel delivery application. The team is excellent at their development skills and quick at understanding your business requirements to come up with the right solution.
Duzzy - (Dilip Dangodara, Co-Founder)
My experience with Kody Technolab was fantastic. They developed a website and mobile app for my home massage company, Soothee, with impressive responsiveness and technical skills. The team was great to work with and quickly understood my business goals.
Soothee - (Frank Koh - Founder)
Kody Technolab helped me create a beauty service booking app for Africans with a user-friendly and intuitive design. Thanks to their Flutter development skills and design expertise, we launched a beautiful app without bugs in a short time.
AfroUrembo - (Martijn Imrich - Founder & CTO)
I partnered with Kody Technolab to build an online fashion marketplace using Flutter. They were prompt in incorporating additional features mid-development, and their team was supportive and easy to work with. A great partner, even for a non-tech CEO.
Bhesbhusa – (Suyash Agrawal, Founder)
We Believe in Contribution
Join the conversation and expand your knowledge with in-depth articles and discussions on the latest industry trends, ideas, and innovations.
Let's
Grow

and Get

Famous

Together.
Contact Information
Offices

INDIA
2nd floor, J block, Mondeal Retail park, Besides Iscon mall, Iscon cross-road, SG Highway, Ahmedabad, Gujarat 380015

CANADA
60 Capulet Ln, London, ON N6H OB2, Canada

USA
Datamac Analytics LLC, One Financial Plaza, FL 1000, Fort Lauderdale FL, 33394

UK
14 East Bay Lane, The Press Centre, Here East, Queen Elizabeth Olympic Park, London, E20 3BS
#Differentiator
Explore how Kody Technolab is different from other software development companies.
#Startup-How
Download 50+ proven templates and editable frameworks which guide you to build remarkable product