Explore the Spatial Possibilities with our VisionOS App Development Services
A potent spatial operating system by Apple, VisionOS is designed to take Augmented and Virtual Reality to unprecedented heights. Kody Technolab is driven by a vision to help businesses breed innovation. That's why we are committed to become a leading VisionOS app development company, creating an entirely new and fascinating world for our client's customers.
Our developers and designers have gained expertise in VisionOS SDK and are already well-versed with SwiftUI, RealityKit, and ARKit. Combining their skills and expertise, our team can make your imagination a reality.
Whether you want to offer unparalleled 3D or mixed reality experiences, allowing users to interact with others in a virtual world, you can count on Kody Technolab's strength.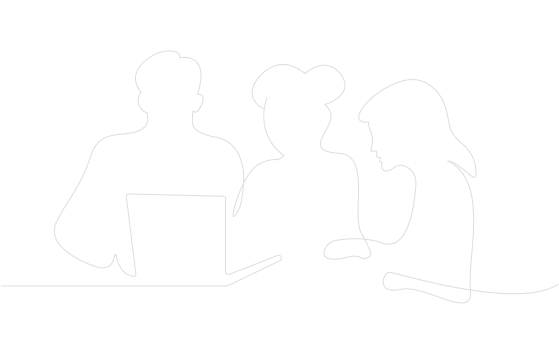 Our Expertise in VisionOS App Development Tools & Frameworks
Kody Technolab's expertise in VisionOS app development shines through our mastery of Apple's cutting-edge frameworks. With SwiftUI, RealityKit, and ARKit, we create immersive, visually stunning experiences, seamlessly blending the virtual and real world.
Our
VisionOS App Development

Process

Our team adheres to an agile VisionOS app development methodology. We keep your requirements at the center and maintain transparency throughout the project development lifecycle. Responding to any change in your requirements faster, we ensure the timely delivery of quality software products.
1
Understanding the Requirements
What kind of spatial experience do you want to create? Who are your target audiences? We start by understanding your requirements and target audience to customize the VisionOS app development journey for you.
2
Design & Development
Based on your requirements, our team will start giving shape to your app idea and coding the functionalities, all while adhering to Apple's security and design guidelines. So, you rest assured about the app experience and security.
3
Testing & Deployment
After the development, our quality analysts make your VisionOS app ready for deployment by identifying and extracting any malfunctioning and bugs using the tools provided by Apple. We deliver a guaranteed product that is free from every flaw.
4
Maintenance and Support
Once the deployment phase is over, our partnership does not come to an end. Our dedicated team is committed to providing you with ongoing maintenance and support. We will ensure that your application remains up-to-date with the latest technology to keep enhancing the spatial experience.
Build a Future-proof VisionOS app solution that can stand the test of Time!
At Kody Technolab, our mission is to develop VisionOS apps that not only meet your current needs but also have the potential to evolve and adapt to future advancements.
With VisionOS's accessibility features, such as eye and voice interaction, we create apps that cater to a diverse range of users. By utilizing the techniques and tools provided by Apple, we ensure that your app delivers a great experience to everyone.
Why Choose Us for VisionOS App Development
1
Expertise in VisionOS Frameworks
Our team has a deep understanding and expertise in VisionOS frameworks such as Core ML and ARKit that enables us to develop advanced and cutting-edge features for VisionOS apps.
2
Integration of AI and Machine Learning
When it comes to integrating artificial intelligence (AI) and machine learning (ML) capabilities into VisionOS apps, we got the upper hand. By leveraging the power of AI and ML, we personalize experiences, such as object recognition, image classification, and recommendation systems.
3
Customization and Scalability
Gaining an understanding of your unique requirements and objective, we tailor our development processes, making them scalable to enable apps to accommodate future growth and expansion.
4
Emphasis on User Experience
We carefully design and optimize the user interface (UI) and user interactions to ensure intuitive and seamless app usage. Our goal is to create engaging and user-friendly apps that captivate and retain users.
5
Cutting-edge Technology
Our team always stays updated with the latest advancements in VisionOS app development and actively adopts new technologies, frameworks, and tools to ensure that our clients' apps are at the forefront of technological advancements.
6
Collaborative Approach
We encourage client feedback and actively engage in discussions to ensure that the app aligns with their vision and goals. Our collaborative approach fosters transparency, communication, and a strong partnership between our team and the client.
Engagement Models Followed in our VisionOS App Development Company in India
To make it accessible for all business kinds and sizes, Kody Technolab has designed multiple engagement models. What engagement model you choose for your VisionOS app development doesn't affect the quality of our service. We guarantee the highest quality solution with a collaborative approach for every client.
Fixed Time/Fixed Cost Project Model
In this model, clients can contract with a pool of professionals to work on the project. The client can hand-pick the team of members that will dedicatedly work after ensuring that they have the right skills and expertise.
The client is able to have greater control over the timelines and communication channels.
You will have a clear understanding of the cost of the project in advance. Small and medium-sized businesses can make careful decisions and allocate resources accordingly.
Time & Material Model
In this model, the scope of the project and team members are decided beforehand.
It is easier for the clients to estimate the time and resources required to complete the task which helps in keeping the costs down.
This model is a good option for clients having specific and well-defined requirements.
Dedicated Team Model
In this model, organizations can outsource specific, limited deliverables to an external team while retaining some in-house staff to manage other aspects.
Clients can be more flexible and agile in staffing. You can take advantage of the expertise and resources available with the outsourcing company.
This model is well-suited to organizations of any size.
Revolutionize spatial experience with our VisionOS App development team!
Let's pioneer 3D experiences with Apple's mixed reality headset.
Let's Talk
Our Industry Experience in iOS App Development
Our expertise, customization options, focus on user experience, and commitment to staying at the forefront of technology is not limited to any industry. We have helped businesses with iOS app development from diverse industries. By harnessing this experience, we can create a spatial experience that makes our client a leader in the market.
Banking & Finance
Logistics
Healthcare
Transportation
Travel
Game
Education
Construction
Manufacturing
Restaurants
e-Commerce
Social Network
Real Estate
Entertainments
Automotive
SaaS
Frequently Asked
Question?
Are you still in search of answers to your questions? Let's explore the next section and see if we can find the answers that you are looking for.
VisionOS is a new operating system designed for the Apple Vision Pro augmented and virtual reality headgear, or "spatial computing device" as Apple refers to it. Apple's VisionOS offers a complete three-dimensional interface that begins with a Home View that resembles the iPhone's Home Screen. The VisionOS interface can respond dynamically to natural light and shadows to assist users in interpreting distance and scale.
The talented team of VisionOS app developers at our company leverages a wide range of Apple frameworks to enhance the immersive experience of spatial computing. The frameworks used include
RealityKit 

SwiftUI 

Accessibility 

ARKit
The cost of VisionOS app development services will be significantly affected by the required services. In addition, it can also be affected by the complexity of the project, the required resources, and the time frame for completion. To get an estimate, please consult our experts.
Unquestionably, absolutely! Once you have joined our teams, we will support and maintain your initiatives as well. We will always have your back in resolving difficult errors.
By harnessing the remarkable spatial capabilities of Vision Pro, a whole new realm of possibilities opens up for the creation of revolutionary applications that will transform the way users engage with their favorite apps. Whether it's immersive gaming experiences, enriching educational tools, or efficient productivity solutions, the potential for innovation with VisionOS knows no bounds. This is how you can benefit from VisionOS app development services:
Taking advantage of Vision Pro's spatial capabilities, you can create innovative apps such as those for gaming, education, and productivity.  

Build apps that recognize features and objects and potentially detect emotions. Diverse fields like forensic psychology, security, and physiatric therapy can leverage this capability.

The patented OpticID Authentication System can enhance cybersecurity. 

Create natural-looking and easy-to-use interfaces. 
Words Of Appreciation
Discover the impact our solutions have had on the lives and businesses of our customers and see why they choose us time and time again.
If you want a reliable software partner who you can rely on for anything, even after development, Kody Technolab is a perfect choice. They helped us create an amazing milk delivery app with a dynamic subscription and advanced features with minimal design.
Milkmore - (Mitesh Patel, Director)
We collaborated with Kody to develop an on-demand food and parcel delivery application. The team is excellent at their development skills and quick at understanding your business requirements to come up with the right solution.
Duzzy - (Dilip Dangodara, Co-Founder)
My experience with Kody Technolab was fantastic. They developed a website and mobile app for my home massage company, Soothee, with impressive responsiveness and technical skills. The team was great to work with and quickly understood my business goals.
Soothee - (Frank Koh - Founder)
Kody Technolab helped me create a beauty service booking app for Africans with a user-friendly and intuitive design. Thanks to their Flutter development skills and design expertise, we launched a beautiful app without bugs in a short time.
AfroUrembo - (Martijn Imrich - Founder & CTO)
I partnered with Kody Technolab to build an online fashion marketplace using Flutter. They were prompt in incorporating additional features mid-development, and their team was supportive and easy to work with. A great partner, even for a non-tech CEO.
Bhesbhusa – (Suyash Agrawal, Founder)
We Believe in Contribution
Join the conversation and expand your knowledge with in-depth articles and discussions on the latest industry trends, ideas, and innovations.
Let's
Grow

and Get

Famous

Together.
Contact Information
Offices

INDIA
2nd floor, J block, Mondeal Retail park, Besides Iscon mall, Iscon cross-road, SG Highway, Ahmedabad, Gujarat 380015

CANADA
60 Capulet Ln, London, ON N6H OB2, Canada

USA
Datamac Analytics LLC, One Financial Plaza, FL 1000, Fort Lauderdale FL, 33394

UK
14 East Bay Lane, The Press Centre, Here East, Queen Elizabeth Olympic Park, London, E20 3BS
#Differentiator
Explore how Kody Technolab is different from other software development companies.
#Startup-How
Download 50+ proven templates and editable frameworks which guide you to build remarkable product