In this world of science and technology, day-by-day mobile apps are gaining more popularity. Cost to Develop a Home Service App like Housejoy, Mr Usta, Helper, Zimber, etc. are making our lives easier as they are offering on-demand services. Such apps can get your tasks done with just a few clicks. No doubt these apps are offering a tough competition to the upcoming apps.
Moreover, the local services that these famous on-demand services apps provide include house cleaning, beauty solution, plumbing solutions, wedding management, events, appliances repair, and more, depending upon your requirements. And hence with the help of the on-demand service app's provision of services at one place, local vendors and users are able to handle household services with convenience.
So if you are in building an on-demand services app like Housejoy, it's crucial for you to have an estimate regarding the cost to build On-Demand app like Housejoy. Apart from that, in order to have a crystal clear idea or Estimation of On-Demand App Like-UrbanClap, ensure that you learn from the mistakes that were made by people who made similar apps before you.
Moreover, the cost of an app like Housejoy depends on various things including the typical features, categories, technologies, integration, and more. Let's get through the whole process of calculating the cost to make a mobile app like Housejoy & Mr Usta in detail:
What does the Business Model for Housejoy look like?
Well, when it comes to the business model for apps such as Housejoy, it's not really complex. These apps help in providing the user with services of regular professionals such as fitness, electricians, Yoga instructor, house cleaning, wedding event photographers, etc within their convenience.
What Categories are covered by On-demand Home Services App?
Well, the services provided for various categories by On-Demand home service apps provide you the convenience of a lot of things, which include:
Tutors & Lessons: Home Tutor that could be hired in order to study Maths, English, Commerce, Science or more.
Home Cleaning and Repair: Hardware services, for example, Plumber, Electricals & Electronic Repair, for example, Geyser Repair, TV, Washing Machine, and Freeze Services, Electronic Repair, for example, Carpenter or more.
Home Moving/Shifting: Water Tank, Packers & Movers, Pest control or more.
Home Design and Construction: Interior Designer, Architect model, Modular Kitchen, CCTV Cameras installation, Painters at your House or for office or other space, etc.
Business: CA, Web Designer & Developer or more.
Party & Event Services: Wedding planner, Bridal Makeup, Pre and post-wedding photography, Birthday Party and Event organizers.
Health & Wellness: Yoga, Dietician, Physiotherapy, or other Fitness Trainer in the comfort of your home.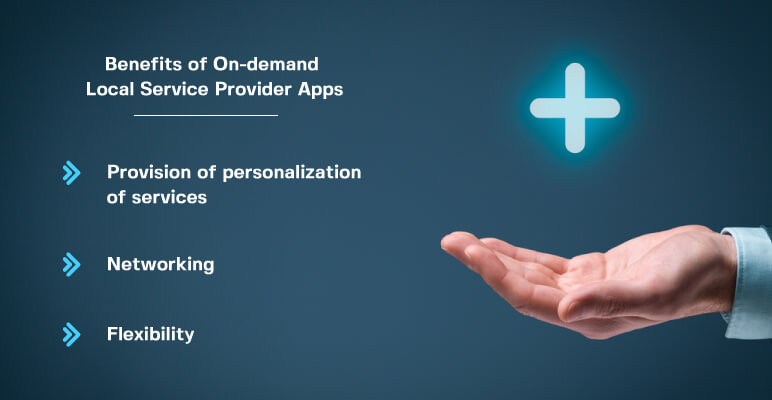 What are the Benefits of On-demand Local Service Provider Apps?
The various benefits of the On-demand Local and home service provider apps include the following:
Provision of personalization of services: On-demand app provides the user with more personalization when it comes to their services in order to maintain loyalty and they ensure that the user's time is not wasted. Moreover, these service providers choose to target potential customers that are within their reach.
Networking: On-Demand App Development such as Housejoy allow the various service providers to create a network and find their clients whom they can serve for a longer period of time with the provision of quality services.
Flexibility: Since the users are able to choose their preferred timings or locations, this flexibility of choices make them go back to On-demand home service apps. And hence, it's a good way of sustaining customers for a longer time.
Revenue Model to make On-Demand Service App like Housejoy
There are 2 methods for the revenue model to be developed, which include
The first way to earn revenue is that the vendors list down their various services, people pay them via direct transfers and Apps earn a commission from these vendors.
The second way to earn revenue is via non-fixed charges that they ask for their services, which could be photography, yoga, interior designing or any.
Below are the Key Features required for Applications like Housejoy & Mr Usta:
The User Related Features Include the following:
Advanced Search Filter
Simple & easy Registration
Keep work Payment & History, posted by the user
Addition of Service Feedback
Check details about local vendors
In-App Chat with the local vendors
Data Security as well as Safety
Design User-Friendly UI/UX Interface
Chat & Quote History With local vendors
Login via Social Media (FB,google+)
Multiple Payment Options
Admin Panel related Key Features include the following:
Check locations of local Vendors and clients 
Full Admin Control Panel
Record Management System for Clients and Partners
The facility of Backup as well as Restore
Advanced CMS or CRM system
Management of Cost and Subscription Plan
Cloud Hosting system
Notification Control From the Back End
Saved Billing or Work Records, and Payment History
Accounts and Taxation
View the Sales Analytics
Global Reach
Provision of Ads and Promotions
Local Vendors and related Key Features include the following:
Easy & Fast Login as well as Registration
Set Availability as well as Service Times
Respond to user review as well as feedback.
GPS Location Tracking
Show Work & Payment History
Additional service charges on Hourly, fixed or experienced quote basis.
Chat With the user
Technologies (Framework &Language)
In order to develop an app like Housejoy, Java for Android and Swift for iOS has got the best experience.
Hosting: Amazon Cloud
PHP Framework: JQuery, PHP, HTML5, JavaScript, CSS3
Database: MySQL
Android Development: Android Studio
IOS Development: Swift
Additional Technologies
Cloud Technology– Google Cloud Server and Amazon Data Servers
Twilio or alike– used for text messages
CoreLocation– used in order to provide the user with the real-time tracking of his or her Geolocation.
Facebook SDK and Google Sign In– used to sign-in quickly with the use of social channels.
PayPal Payments Pro/Stripe Payments Tool– used in order to make online payments.
Mapkit– used for quick maps integration
Real-time Analytics– Flurry, Google Analytics, and more.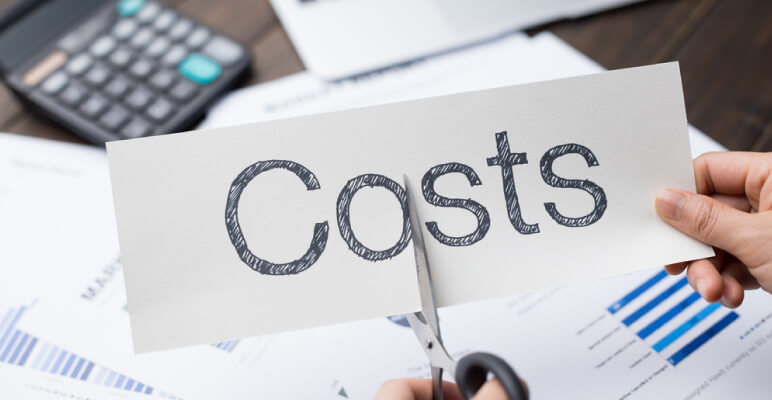 How much does it Cost to Build On-Demand App like-Housejoy?
Considering the requirements of different users, clients or customers, the Cost to develop a Home Service application doesn't remain the same and hence, it keeps on fluctuating depending upon what features or technology or panels or functionality or location you are planning to include in the app.
For example, the process, as well as the time for development of an iOS app and an android app, would differ in cost. Here is an equation, which could be used to get the cost estimation of On-Demand App Like-Housejoy:
The Cost for the App Development = Time regd. for Development x Rate per Hour
And thus, it's proposed to contact the correct tech designer or specialist who has a decent skill set or experience in developing these types of applications.
On a rough idea, in order to develop it from the start, which will consume about 3 months, the Cost to Build On-Demand App Like-Housejoy stands in-between $15000 and $30,000. Also, it doesn't matter if you are creating an iOS app and an android app.
In the end, it's crucial for you to decide upon the exact requirements (as discussed above) and a skilled developer for the app creation so you don't spend a huge sum of money on stuff that isn't even required.