Best Fintech Application Development Services in India
Kody Technolab's team is passionate about empowering finance companies and achieving financial freedom. Our team is well-versed with the latest technologies like Blockchain, AI, and Machine Learning which are making all the buzz in the fintech world. Also, we strictly adhere to the stringent government and financial regulations and make sure no rule is snapped.
You can trust us to develop a scalable, secure business application. We have the required experience and skills to deliver outstanding fintech solutions. 
The Fintech landscape is huge and difficult to conquer. There is enormous data scattered across the platforms which have to be protected against cyberattacks. However, our approach to app development is Agile and customer-centric. You can sit and relax while our experts work behind delivering intelligent solutions.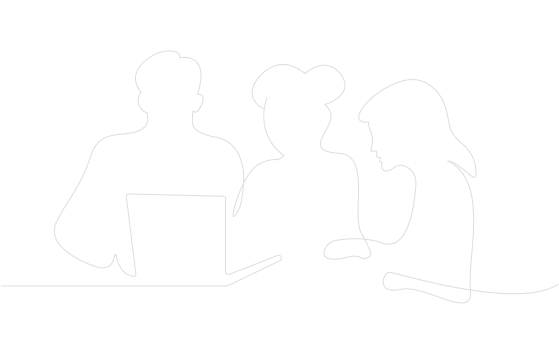 Our Approach for Developing Fintech Solutions Satisfying Industry Compliances
We are a custom software application development company working day and night in building a seamless Fintech app. Our approach is to streamline transactions between financial institutions and customers and satisfy every business need.
Our fintech applications are built to analyze a client's persona, investment term, expected return, and other financial operations. However, Building a successful application requires careful planning and execution. Here are some key steps to consider when approaching this process.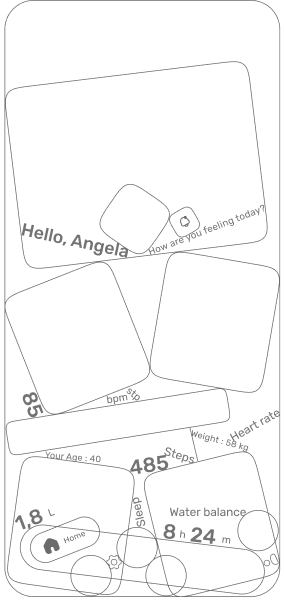 01
Project research and discussions:
Our experts in the field will discuss your project requirements and collect all the necessary information available across the platforms. We will prepare a detailed analysis of the project type and size and discuss the plan with you in depth.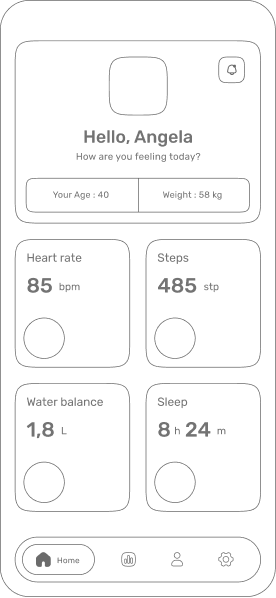 02
Designing and MVP development
We initiate the vision of the project. As per the discussed plan, we move ahead with designing and once that is approved, we help you develop a Minimal Viable Product if required.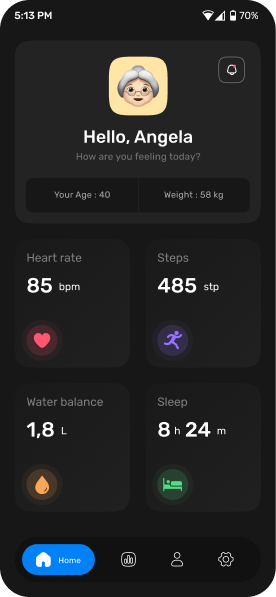 03
Coding and Development
We master the art of coding. After receiving the approval for MVP development, we start writing custom code for your project. We take pride in our clean and concise coding strategy.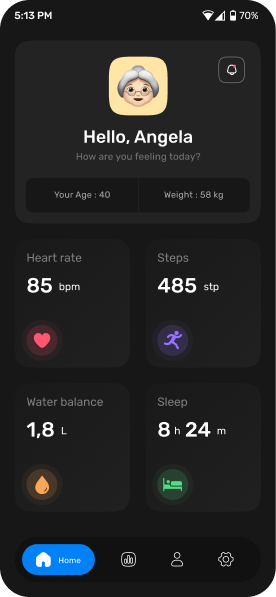 04
Quality Testing and Release
Our aim is to deliver an app solution whose every function performs flawlessly. At Kody Technolab, we value client feedback and take it seriously. If you have any concerns or suggestions, our team is always available to listen and address them promptly.
Futuristic Fintech Solutions That Enhances Business Operations and User Experience
Kody Technolab is committed to quality assurance and you can trust us blindly and know that our products will perform reliably and meet your expectations. We have an esteemed list of fintech organizations and startups who are approaching us for finance app development. Our fintech solutions come in handy and will help you increase your productivity.
We are open to any discussion regarding iterations or product changes and accommodate your needs into our business plan as discussed. Trust us to launch a competitive product into the market.
Why Choose Us For Fintech App Development?
1
Regulatory Compliances
We prioritize the adherence to laws, regulations, and guidelines that govern your business operations, and take them into consideration throughout the development process.
2
Support and Maintenance
Whether you need assistance with troubleshooting or simply have a question, Kody's team is always available for assistance. With our commitment, you can trust us that it will be a timely delivery of your product.
3
On-time delivery
At Kody Technolab, we understand that deadlines are crucial in the software development process. That's why we prioritize delivering your project on time, without compromising on quality or functionality.
4
Flexible engagement models
Every project is unique and needs a customized approach. That's why we offer flexible engagement models that meet your specific project's needs. Latest Technology Integration: We specialize in providing top-notch solutions that seamlessly integrate multiple standard features into your fintech applications.
5
Easy Communication
Yes, communication is the key. Our associated team works recklessly and communicates every developmental update to your team through your desired communication channel.
Business Model For Financial Application Development
At our organization, we understand the importance of hiring the right professionals who can deliver a delightful native experience to your users. We offer flexible hiring models that cater to your unique business needs, allowing you to hire developers on a full-time, part-time, or project basis.
Hire dedicated teams
This hiring model allows you to select professionals from our experts' league. The selected candidates will rigorously work behind delivering your project.

Team adjustments will be made based on your preferences and a communication channel will be selected as you discuss.

However, the cost of the project will be discussed before the commencement of the project.
Fixed time and cost model
In this approach, the assignments and commitments are established prior to the start of the project.

The selected team members adhere to the decided project goals and execute the project accordingly. 

This model is particularly well-suited for small-scale businesses that operate on tight budgets, as it is a cost-effective solution for projects with a finite set of deliverables.
Hybrid hiring model
This approach allows businesses of any size to approach us with specific project development needs that we can fulfill through our expertise and resources.

However, we also allow our clients to select candidates as per the project requirement.

This would be a short-term alliance and if you wish, we can continue it further as per the project's needs. 
Services We Offer For Financial App Development
Kody Technolab has a clear product strategy and development roadmap in mind. Our experts in fintech work round the clock and keep themselves up-to-date to prepare an initial vision of project architecture. Our end-to-end project development services include:
Financial software development;
Wealth Management Software Development;
Integration of Fintech with banking streams;
Blockchain Integration with Fintech systems;
Fintech Support and Maintenance;
Do you want to invest in Fintech App Development?
Fintech apps will hold the future. Join hands with us and learn more about how you can build revolutionary applications without hassle.
Let's Talk
Our Experience in Financial Application Development
We have accomplished projects across a wide range of industries. We are committed to serving our clients from every business vertical including the following. No matter the industry, our team remains dedicated to delivering top-quality solutions that align with our client's unique needs and objectives.
Banking & Finance
Logistics
Healthcare
Transportation
Travel
Game
Education
Construction
Manufacturing
Restaurants
e-Commerce
Social Network
Real Estate
Entertainments
Automotive
SaaS
Frequently Asked
Question?
On average, the cost of developing a fintech solution is between $25000 to $100,000. This is an estimated cost with general features, however, the cost will add up depending on the features you integrate, the platforms you target, and the hourly rates of the development team.
Similar to financial app development, the time required for building any software product depends on multiple factors. For instance, the complexity of the project, the skillset of the development team, the project scope, and the technology stack used, all play a critical role in determining the development timeline.
You may consider a tentative timeline of 6-7 months for completion.
There are various different fintech solutions that we help our clients develop. Some of these are Insurance, Investment, Loan,BNPL, Cryptocurrency exchange, blockchain-handled fintech apps, P2P exchange, digital wallets, wealth management, and many others.
Our team has experience working with Stripe, Braintree, FirstData, PayPal, and others.
As mentioned, we follow the Agile process to deliver an end-to-end business solution.  We help clients with wireframing, designing, development, quality testing, and deployment and also offer support and maintenance.
Yes, we do sign NDA to maintain the privacy of the project idea and source code.
Yes, of course, you will have complete ownership of the source code once the project is completed.
Words Of Appreciation
Discover the impact our solutions have had on the lives and businesses of our customers and see why they choose us time and time again.
If you want a reliable software partner who you can rely on for anything, even after development, Kody Technolab is a perfect choice. They helped us create an amazing milk delivery app with a dynamic subscription and advanced features with minimal design.
Milkmore - (Mitesh Patel, Director)
We collaborated with Kody to develop an on-demand food and parcel delivery application. The team is excellent at their development skills and quick at understanding your business requirements to come up with the right solution.
Duzzy - (Dilip Dangodara, Co-Founder)
My experience with Kody Technolab was fantastic. They developed a website and mobile app for my home massage company, Soothee, with impressive responsiveness and technical skills. The team was great to work with and quickly understood my business goals.
Soothee - (Frank Koh - Founder)
Kody Technolab helped me create a beauty service booking app for Africans with a user-friendly and intuitive design. Thanks to their Flutter development skills and design expertise, we launched a beautiful app without bugs in a short time.
AfroUrembo - (Martijn Imrich - Founder & CTO)
I partnered with Kody Technolab to build an online fashion marketplace using Flutter. They were prompt in incorporating additional features mid-development, and their team was supportive and easy to work with. A great partner, even for a non-tech CEO.
Bhesbhusa – (Suyash Agrawal, Founder)
We Believe in Contribution
Join the conversation and expand your knowledge with in-depth articles and discussions on the latest industry trends, ideas, and innovations.
Let's
Grow

and Get

Famous

Together.
Contact Information
Offices

INDIA
2nd floor, J block, Mondeal Retail park, Besides Iscon mall, Iscon cross-road, SG Highway, Ahmedabad, Gujarat 380015

CANADA
60 Capulet Ln, London, ON N6H OB2, Canada

USA
Datamac Analytics LLC, One Financial Plaza, FL 1000, Fort Lauderdale FL, 33394

UK
14 East Bay Lane, The Press Centre, Here East, Queen Elizabeth Olympic Park, London, E20 3BS
#Differentiator
Explore how Kody Technolab is different from other software development companies.
#Startup-How
Download 50+ proven templates and editable frameworks which guide you to build remarkable product