Your Ultimate Destination to Hire the Best Dart Developers in India
When you hire Dart developers from us, you can be confident that you're working with the best in the field!
At Kody Technolab, we take immense pride in being the go-to destination for businesses in search of top-tier Dart developers. Our reputation as a trusted and reliable partner stems from our unwavering commitment to excellence and delivering unparalleled Dart development services. 
With a team of highly skilled professionals who are well-versed in the Dart programming language and its ecosystem, we possess the expertise to transform your ideas into exceptional applications. When you choose us as your development partner, you gain access to a pool of extraordinary talent that will elevate your project to new heights.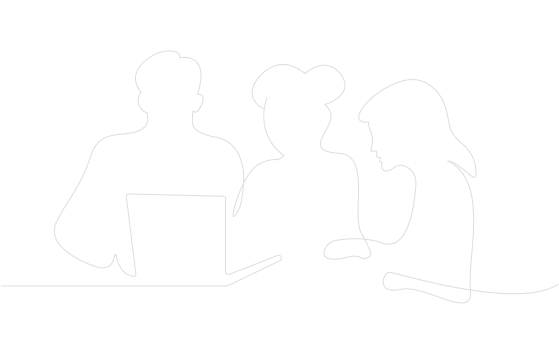 Why Should You Hire Dart Developers from Kody Technolabs?
What sets us apart from the competition is our rigorous selection process for Dart developers. We handpick programmers who not only possess exceptional technical skills but also exhibit a deep passion for crafting innovative solutions.

1
Expertise
At Kody Technolab, you hire Dart developers with deep knowledge and expertise in the programming language, which is a key requirement to create robust and scalable applications with ease.
2
Custom Solutions
We understand that every project is unique, and our developers excel in tailoring Dart solutions that align perfectly with your prerequisites, ensuring the highest efficiency and productivity.
3
Quality Deliverables
The quality of the outputs we deliver within the agreed timeline differentiates us from others. Our developers follow industry best practices, perform rigorous testing, and ensure flawless implementation
4
Cost-Effective
We offer flexible engagement models for enterprises to hire dedicated Dart developers, allowing you to save on overhead expenses and focus solely on your project's development.
5
Seamless Collaboration
Our developers work closely with you as an integral part of your team. We maintain transparent communication channels to ensure a seamless collaboration experience.
6
Support and Maintenance
Even after project completion, our team provides comprehensive support and maintenance services to ensure your application remains up-to-date and performs optimally.
Create Flawless Code, Redefining Software Excellence with Dart
In the realm of programming languages, Dart shines as a wise choice that combines versatility, performance, and scalability. Combined with the cross-platform framework– Flutter, Dart produces robust web and mobile applications that serve as a valuable asset for businesses looking to stay ahead in the digital landscape. 
By harnessing the power of Dart, you can unlock new possibilities, streamline workflows, and create seamless user experiences. Hiring dedicated Dart developers empowers businesses with the specialized skills and expertise needed to leverage the full potential of Dart, ensuring the development of high-quality, efficient, and future-proof applications. 
Hire Dart Developers with the Right Expertise to Elevate Your Projects
Our Dart developers for hire are known for their ability to think outside the box and push the boundaries of what's possible with Dart. We foster a culture of continuous learning, ensuring that our developers stay up-to-date with the latest trends and technologies in the Dart ecosystem.
Proficiency in Dart Language
Our developers have extensive experience working with Dart and its related technologies, enabling them to write clean, efficient, and maintainable code.
Dart Frameworks Mastery
From Flutter to AngularDart, our developers are well-versed in Dart's various frameworks and libraries. They leverage these tools to build robust, feature-rich applications.
Cross-Platform Development
Our Dart developers excel in cross-platform app development, leveraging the versatility of Flutter to create stunning applications that run seamlessly on both iOS and Android platforms
UI/UX Expertise
Our developers have a keen eye for detail and a deep understanding of user experience design principles. They skillfully create intuitive and visually appealing user interfaces that enhance user engagement.
Third-Party Integrations
With extensive knowledge of Dart's ecosystem, our developers have the expertise to seamlessly integrate third-party APIs, plugins, and services into your Dart applications, expanding their functionality and capabilities.
Testing and Quality Assurance
Our Dart developers prioritize the quality of their code. They rigorously test and debug applications to ensure they are robust and stable and deliver an exceptional user experience.
Drive Success with Dart – Hire Our Top-notch Developers for Unparalleled Results!
Kody Technolab has the best talent pool of Dart developers with a knack for creating robust applications that help you grow your business.
Let's Talk
How Does Hiring a dart developer Process Work?
Collaboration is at the heart of our approach. We believe in building solid partnerships with our clients, understanding their unique requirements, and aligning our development process with their goals.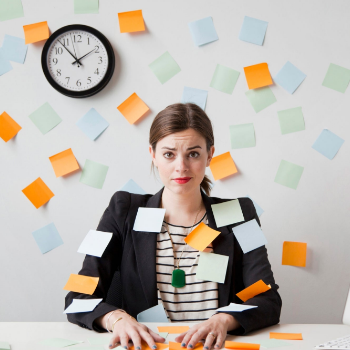 01
Requirement Gathering
We begin by understanding your project requirements, goals, and timelines.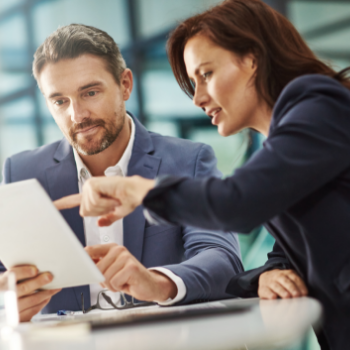 02
Share your requirements
Tell us what your unique requirements and expectations are from Dart just by contacting us!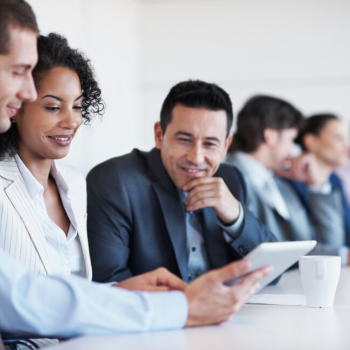 03
Shortlist Candidate Profile
We have all sorts of dart developers for you to choose ones who can build apps that match your industry standard.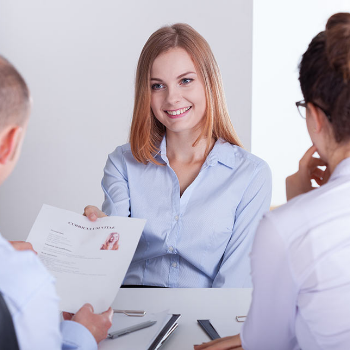 04
Take Interview
Get to know our dart developers and test the ability of our dart geeks by taking a personal interview with them.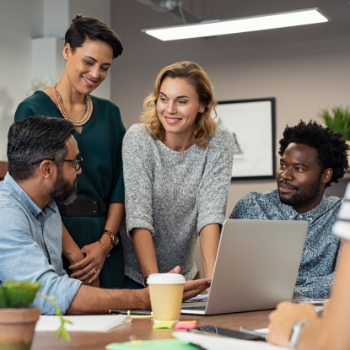 05
Engage Resource in Your Project
Chosen dart developers after interview sessions are now all yours, and you can include them in your daily meetings as well. 
Our Dart Developer Engagement Model
Keeping various companies and out-staffing requirements in IT at the center and making Dart developers for hire accessible globally, Kody Technolab offers the following flexible hiring models. 
Hourly
Starting From
The model works well when you have a short-term project, need specialized service, or have a specific task to be completed.
Monthly
Starting From
When you seek a long-term partnership with a limited budget and in less time, hire our experienced developers monthly.
Quarterly
Starting From
Need constant support from developers to serve your volatile requirements? Hiring our developers quarterly will save you from all the hassle.
Advantages of Hiring a Dedicated Dart Team

 
By choosing dedicated developers, you ensure that your projects receive undivided attention, allowing for faster turnaround times, streamlined communication, and a focused approach toward achieving your business goals. With our dedicated Dart developers for hire by your side, you can unleash the true potential of Dart and propel your success to new heights.
Enhanced Efficiency
With a dedicated team of Dart developers, you can streamline your development process and achieve faster turnaround times
Flexibility and Scalability
As your project evolves, you can easily scale up or down your team based on the changing requirements, ensuring maximum flexibility.
Focus on Core Business
By outsourcing your Dart development needs, you can focus on your core business activities, leaving the technical aspects to the experts.
Access to Latest Technologies
Our Dart developers stay updated with the latest trends and technologies, ensuring your project benefits from cutting-edge solutions.
Risk Mitigation
With a dedicated team, you mitigate the risks associated with employee turnover, ensuring a consistent and uninterrupted development process.
Planning to build something amazing?
Confirm your success by hiring our Dart developers on a temporary or long-term basis! 
Let's Talk
Our Industry Specific Experience
Our team of dedicated Dart developers at Kody Technolab possesses extensive industry expertise that spans various domains. With their deep understanding of industry-specific challenges and trends, they are well-equipped to craft innovative and impactful applications that drive success for businesses across diverse sectors
Banking & Finance
Logistics
Healthcare
Transportation
Travel
Game
Education
Construction
Manufacturing
Restaurants
e-Commerce
Social Network
Real Estate
Entertainments
Automotive
SaaS
Frequently Asked
Question?
Dart is a programming language developed by Google, known for its versatility and performance. It is used for building robust web and mobile applications with high-quality user interfaces and seamless cross-platform functionality.
Dart developers can benefit various industries, including e-commerce, healthcare, finance, travel and hospitality, gaming, and more. Dart's versatility and cross-platform capabilities make it suitable for a wide range of applications.
Hiring dedicated Dart developers ensures that you have a team solely focused on your project, providing dedicated expertise and attention. They can help you leverage Dart's capabilities to create customized solutions, enhance user experiences, and optimize application performance.
Absolutely! We encourage client-developer interactions to ensure a perfect fit. You can interview and assess the developers before making a hiring decision.
The turnaround time depends on the project's scope and complexity. We provide a detailed timeline during the initial project assessment phase.
We follow strict security protocols and sign Non-Disclosure Agreements (NDAs) to protect your project and confidential information.
Words Of Appreciation
Discover the impact our solutions have had on the lives and businesses of our customers and see why they choose us time and time again.
If you want a reliable software partner who you can rely on for anything, even after development, Kody Technolab is a perfect choice. They helped us create an amazing milk delivery app with a dynamic subscription and advanced features with minimal design.
Milkmore - (Mitesh Patel, Director)
We collaborated with Kody to develop an on-demand food and parcel delivery application. The team is excellent at their development skills and quick at understanding your business requirements to come up with the right solution.
Duzzy - (Dilip Dangodara, Co-Founder)
My experience with Kody Technolab was fantastic. They developed a website and mobile app for my home massage company, Soothee, with impressive responsiveness and technical skills. The team was great to work with and quickly understood my business goals.
Soothee - (Frank Koh - Founder)
Kody Technolab helped me create a beauty service booking app for Africans with a user-friendly and intuitive design. Thanks to their Flutter development skills and design expertise, we launched a beautiful app without bugs in a short time.
AfroUrembo - (Martijn Imrich - Founder & CTO)
I partnered with Kody Technolab to build an online fashion marketplace using Flutter. They were prompt in incorporating additional features mid-development, and their team was supportive and easy to work with. A great partner, even for a non-tech CEO.
Bhesbhusa – (Suyash Agrawal, Founder)
We Believe in Contribution
Join the conversation and expand your knowledge with in-depth articles and discussions on the latest industry trends, ideas, and innovations.
Let's
Grow

and Get

Famous

Together.
Contact Information
Offices

INDIA
2nd floor, J block, Mondeal Retail park, Besides Iscon mall, Iscon cross-road, SG Highway, Ahmedabad, Gujarat 380015

CANADA
60 Capulet Ln, London, ON N6H OB2, Canada

USA
Datamac Analytics LLC, One Financial Plaza, FL 1000, Fort Lauderdale FL, 33394

UK
14 East Bay Lane, The Press Centre, Here East, Queen Elizabeth Olympic Park, London, E20 3BS
#Differentiator
Explore how Kody Technolab is different from other software development companies.
#Startup-How
Download 50+ proven templates and editable frameworks which guide you to build remarkable product