Best IoT Mobile App Development Service
We specialize in IoT solutions and have successfully delivered mobile apps for startups and Fortune 500 companies.
Our team of experts will work with you to create a custom IoT solution that meets your unique business needs, driving success and growth for your organization. Don't settle for anything less than the best; trust us for all your IoT mobile app development needs.
We have successfully catered to multiple companies across the USA, UK, Europe, Canada, and the GCC region.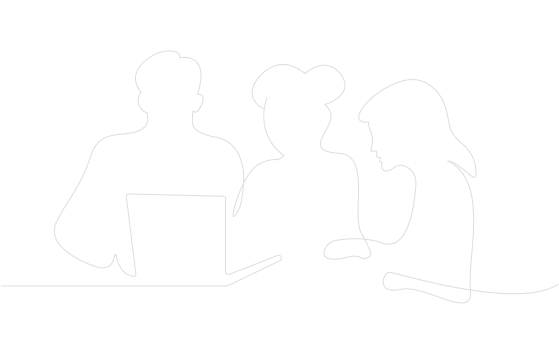 Our Approach To Building Smart and Connected IoT Solutions!
Kody Technolab takes a holistic approach to IoT development and ensures that these key features are integrated into every aspect of our services. Our commitment to delivering high-quality IoT services has made us a leader in the industry, and we strive to maintain this position through ongoing innovation and improvement.
We build industrial IoT solutions, Enterprise solutions, and consumer IoT devices that you can manage and control easily. Our team specializes in developing secure IoT web and mobile applications to help businesses connect and manage their devices and make data-driven decisions. Our solutions are designed with security in mind, and we follow the best industry standards and approaches to ensure compliance and protect your data. 
IoT native mobile SDK development
IoT app consulting and development
Data analytics and reporting
IOT Mobile App Development
Let us step into your IoT journey today and bring business value tomorrow
We turn IoT ideas into smart, connected products. We are experts in streamlining your IoT mobile app development process and delivering on-time, on-budget solutions.

1
Requirements gathering
We will learn about your needs, goals, and requirements to come up with the best solution for your IoT project.
2
Architecture design
We help clients design a comprehensive architecture and UI-UX design for the Internet of Things (IoT) App solution.
3
Development
Building a robust IoT solution that integrates with multiple devices and sensors, as well as the mobile app for your Android and iOS device.
4
Testing
We believe that you should have the peace of mind that comes with knowing that your IoT solution works as intended. That's why we test rigorously, so you don't have to.
5
Deployment
Launching an IoT application on a production server means making it available to the public and accessible from a live website URL.
6
Maintenance and support
We'll keep your IoT app up and running smoothly and efficiently by providing ongoing support and maintenance.
Shake hands with Us for promising and even smarter IoT app solutions
At Kody Technolab, we understand that IoT app development is a complex and intricate process. 
We take pride in our ability to deliver solutions that meet each client's specific needs, ensuring that our applications are tailored to meet your exact requirements.
With a strong presence in countries like Kuwait and the Netherlands, we deeply understand local market requirements and cultural nuances, ensuring that our solutions are a perfect fit for the region.
Why Choose Us for IoT Development Services?
1
Experience
We're a team of developers with years of experience in the IoT mobile application arena, providing top-quality solutions that meet our clients' needs.
2
Customizable Solutions
We specialize in custom IoT app development. Our team specializes in providing customized solutions tailored to meet the specific needs of our clients.
3
Latest Technologies
At Kody Technolab, we stay up to date with the latest technologies, ensuring that our clients receive cutting-edge solutions that are designed for maximum efficiency and performance.
4
User-Friendly Interfaces
We're dedicated to designing user-friendly interfaces for our clients, making IoT applications easy to use and manage.
5
Cost-Effective Solutions
We deliver affordable IoT app development services that deliver optimal value and the best possible return on your investment.
6
Strong Support and Maintenance
We provide strong support and maintenance services, ensuring that our clients can rely on us to provide ongoing assistance as needed.
Engagement Model for IoT development
Kody Technolab has hands-on experience with futuristic technologies and their applications. Our products are highly economical and provide a seamless user experience. Also, we ensure that our products are compatible with a variety of devices, operating systems, and screen resolutions.
At Kody Technolab, we push the boundaries of IoT development with cutting-edge technology and smart sensors. Our expertise in mobile app development for the Internet of Things has earned us a reputation for technical excellence and a product-focused approach. Our customers are consistently pleased with the tangible business benefits they experience after partnering with us. Let us help you unlock the potential of the Internet of Things for your business.
Hire dedicated developers:
You select the team from our expertise pool as per your project requirements.

The dedicated team works for your project as per the dedicated timelines.

Gives you complete control over the project and its functioning.
Fixed time and cost model:
Best suited for small and medium-sized businesses with limited offerings;

You need to decide on every deliverable, scope, and timeline well in advance.

You pay a fixed price as decided during the project discussion phase.
Hybrid hiring model:
You can hand-pick top-class developers for the project;

Suitable for all sizes of businesses;

You can connect with us for only a particular set of requirements while others are solved by your own team.

You pay only for the work we do for your project.
Get your hands on our custom and expert IoT app development!
Ready to take the next step in IoT innovation? Let Kody Technolab be your partner and lead you through every stage of your IoT application project, from concept to commercialization. Grab the benefit from our expertise in product development and technology prototyping. Partner with us and reach the pinnacle of the IoT market.
Let's Talk
Our Experience in IoT
We help you deliver superior IoT solutions for connected devices. Kody Technolab's solutions are cloud-based, the high speed which boosts the business tremendously. So far we have utilized the power of IoT and delivered solutions in the following industries.
Banking & Finance
Logistics
Healthcare
Transportation
Travel
Game
Education
Construction
Manufacturing
Restaurants
e-Commerce
Social Network
Real Estate
Entertainments
Automotive
SaaS
Frequently Asked
Question?
IoT Mobile App Development is the process of creating mobile applications that can connect and interact with the Internet of Things (IoT) devices, sensors, and other smart systems. The primary purpose of this development is to give users an easy and convenient way to control their IoT devices through a mobile application.
An IOT mobile app can help businesses increase efficiency and productivity, automate processes, and collect valuable data for analysis and decision-making
The Internet of Things (IoT) is an emerging technology that aims to connect devices with each other and the internet. This allows users to control, monitor, and manage these devices remotely. 
Some of the technologies used for IoT mobile app development include Bluetooth Low Energy (BLE), Wi-Fi, MQTT (MQ Telemetry Transport), and ZigBee.
Developing an IOT mobile app is a process that involves identifying the problem and researching it, planning out the solution, designing the app and its features, developing it, testing it, and then deploying it.
The development time for an IOT mobile app varies depending on the scope and complexity of the project, but it typically takes several months. The exact amount of time will depend on how many features are included in the app, what kind of data it will need access to, and whether the app needs to be native or web-based.
The cost of developing an IoT mobile app depends on several factors. The complexity of the app, the development team, and the platform(s) being developed can all affect the cost. It could range from 10K to 100K dollars. For a more accurate estimation, get a free consultation from us.
Once again, Yes! We respect your project's ownership and that's why we sign an NDA before we start your project or you onboard our team of developers. 
Words Of Appreciation
Discover the impact our solutions have had on the lives and businesses of our customers and see why they choose us time and time again.
If you want a reliable software partner who you can rely on for anything, even after development, Kody Technolab is a perfect choice. They helped us create an amazing milk delivery app with a dynamic subscription and advanced features with minimal design.
Milkmore - (Mitesh Patel, Director)
We collaborated with Kody to develop an on-demand food and parcel delivery application. The team is excellent at their development skills and quick at understanding your business requirements to come up with the right solution.
Duzzy - (Dilip Dangodara, Co-Founder)
My experience with Kody Technolab was fantastic. They developed a website and mobile app for my home massage company, Soothee, with impressive responsiveness and technical skills. The team was great to work with and quickly understood my business goals.
Soothee - (Frank Koh - Founder)
Kody Technolab helped me create a beauty service booking app for Africans with a user-friendly and intuitive design. Thanks to their Flutter development skills and design expertise, we launched a beautiful app without bugs in a short time.
AfroUrembo - (Martijn Imrich - Founder & CTO)
I partnered with Kody Technolab to build an online fashion marketplace using Flutter. They were prompt in incorporating additional features mid-development, and their team was supportive and easy to work with. A great partner, even for a non-tech CEO.
Bhesbhusa – (Suyash Agrawal, Founder)
We Believe in Contribution
Join the conversation and expand your knowledge with in-depth articles and discussions on the latest industry trends, ideas, and innovations.
Let's
Grow

and Get

Famous

Together.
Contact Information
Offices

INDIA
2nd floor, J block, Mondeal Retail park, Besides Iscon mall, Iscon cross-road, SG Highway, Ahmedabad, Gujarat 380015

CANADA
60 Capulet Ln, London, ON N6H OB2, Canada

USA
Datamac Analytics LLC, One Financial Plaza, FL 1000, Fort Lauderdale FL, 33394

UK
14 East Bay Lane, The Press Centre, Here East, Queen Elizabeth Olympic Park, London, E20 3BS
#Differentiator
Explore how Kody Technolab is different from other software development companies.
#Startup-How
Download 50+ proven templates and editable frameworks which guide you to build remarkable product