Blockchain: Change the way the world works!
Kody Technolab's extended thought: Change the way how blockchain works (in eCommerce)!
We all have had enough of Blockchain as the technology that has restructured crypto banking only. Why we are emphasizing "only" here because we haven't thought of the potential this technology possesses besides its implementation in banking solutions.
We haven't utilized the new frontier technology "Blockchain" at its full capacity.
The global banking and investment systems are truly transforming using the alluring benefits of blockchain technology. But did you know there is an alternate universe blockchain technology can create in eCommerce too? Does this news roll the eyeballs?
Well, let us declare loud and clear:
How The Power Of Blockchain Gives Impetus to eCommerce
The evolving landscape of digitization & blockchain is a blessing for many industrial sectors, not to deny that eCommerce is one of them. The emerging technology blockchain is reshaping the traditional eCommerce functioning too.
The safeguarding property of blockchain helps in eliminating all the vulnerabilities that may exist within the management system. It simply keeps the track of multiple digital events and synchronizes as per the inputs received and database functioning.
This is why the transparency and security of the blockchain look promising and convincing for its implementation in eCommerce.
You may wonder, How? The mobile-first trend is the primary reason. People are adopting mobile payment methods. Nearly 2.1 Bn consumers use mobile payment methods.
However, the freight of digital data during eCommerce transactions is highly prone to error if accepted traditionally. eCommerce merchants are yet exploring the possibilities to use bitcoin as payment, but blockchain technology seems to overrule the uncertainty already.
The decentralization of data using blockchain empowers eCommerce merchants immensely, and they are now slowly making the shift.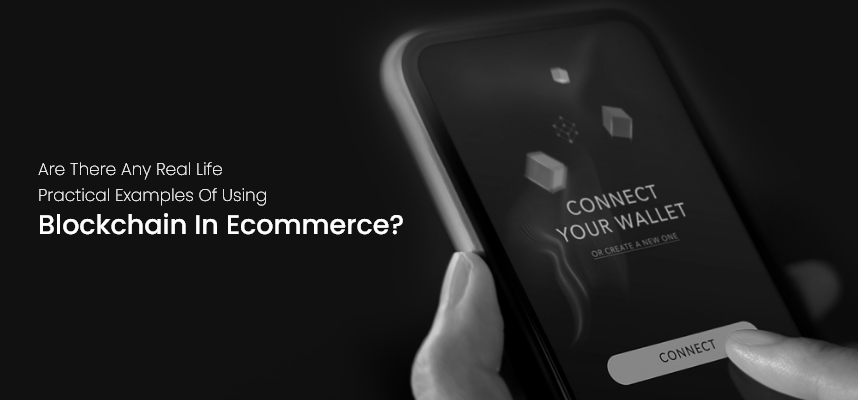 A few more reasons to make the shift to blockchain in eCommerce are:
Cost:
Disclaimer: Traditional payment methods are costlier than Blockchain methods.
Traditional payment processing involves platform fees, intermediaries fees, or sometimes both. The current (traditional) cost management system compels entrepreneurs to pay from their stack which can be distressing at times.
On the other hand,
Blockchain technology eliminates the cost of intermediaries. Customers' purchases receive a huge impetus because of the lucidity of blockchain transactions. The "trust score" factor also gives extra benefits like "low transaction fees" which allures customers the most.
Blockchain allows merchants to have it all under "one" roof including payment processing, inventory databases, product management, and other operational systems.
This further means the merchants do not have to adhere to the cost of maintaining and upgrading the systems.
Security:
As we all know, eCommerce management involves the synchronization of a reservoir of data. The collected set of data is sensitive and needs to be protected against any fraudulent actions. The intertwining of data and its management is again a headache. A mistake can lead to the loss of thousands to millions and hamper market reputation.
Blockchain technology utilization in this sector simplifies a lot of management things. Data security is impeccable and can boost the entire cycle of transactions.
Speed:
The increased number of transactions and the role of intermediaries involved in it affect the speed at which eCommerce should work. The normal cycle of transactions is
Storefront —> payment gateways —> banks —> customer —> Finish point.
Any glitch at any point will result in a slow transaction cycle.
This hurdle is highly moderated by using blockchain in eCommerce. So why risk tampering with data when you can easily make a shift to eCommerce?
Implementation of blockchain in eCommerce, More than what you can imagine!
This blog will leave you stunned with blockchain and its possibilities beyond crypto and NFT.
As we all know blockchain technology is highly reliable for businesses because of the security level it provides. Blockchain data is accessible to everyone involved, but not everybody has the right to edit it. Additionally, if anybody tries to meddle in it, the alert signal is sent to every server involved.
This decentralization of data and its management is extremely useful when it comes to eCommerce data management.
We can say, the backbone of crypto, blockchain, is slowly finding its place in various industries including banking, healthcare, and eCommerce.
Extending the topic further,
How you can use blockchain technology as a tool to verify products?
A common complaint online consumers often put forward is that the product they have received is different from the one they have ordered online. Blockchain technology can help you stamp out any such consumer complaint.
Blockchain data is decentralized and extremely transparent. The data transaction is stored in the form of a hash which passes across the various servers. Every time someone edits the main system, the data revise itself and includes a hash from the previous point.
Decentralization seems to be an easy way to verify products and assure that manufacturers deliver the same product as ordered. Thus blockchain technology ensures that no fake product reaches the customer and the brand name is retained.
Adding more, Supply Chain Management Also Uses Blockchain:
Same as mentioned above, blockchain involves no gatekeepers for data management. You own your data and are responsible for any changes in it.
The functioning of this magical technology is the same in this segment as listed above, and ensures that the data is ethically managed.
Blockchain transactions are secured and can be used without hesitation in this thriving segment of Supply Chain Management.
Blockchain eliminates the trust issues involved when consumers make online purchases. The legitimate data transaction and storage are extremely praiseworthy.
It looks like blockchain technology will change people's point of view over eCommerce and the way they interact with various sites. To compile, the revolutionary technology blockchain will be impactful in the following eCommerce segments:
Supply Chain Management;
Payment;
Customer Data Analysis;
Shopping Experience;
Retail banking;
Transparency;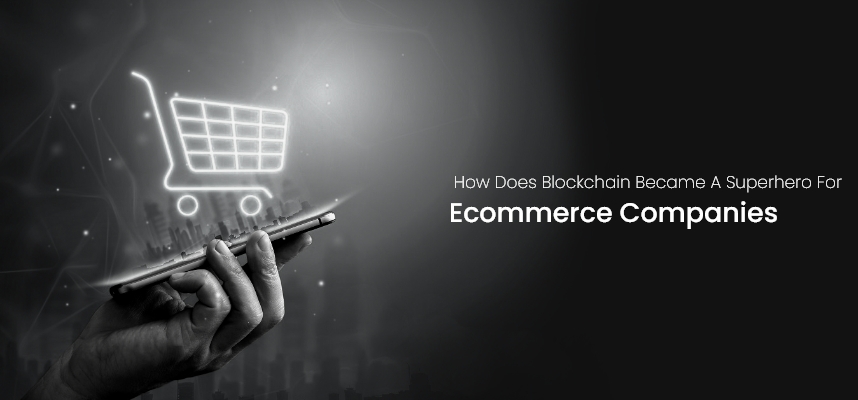 If you are still confused about whether to use it for your eCommerce store, here are the brands that doubtlessly trust blockchain technology.
Amazon:
Amazon has set a brilliant example by providing blockchain solutions using Hyperledger Fabric and Ethereum. The system management ensures that the connected networks function in the right sync and the company suffers no extra maintenance cost.
Alibaba:
The next big name in eCommerce, Alibaba also provides blockchain as a service option. The eCommerce giant provides blockchain solutions with high security and standards to those who demand them. Alibaba's service actively works in product traceability, supply chain finance, data asset sharing, and digital content ownership.
Walmart:
The mammoth goods provider Walmart, also uses the IBM Hyperledger Fabric platform to keep the track of its supply chain management. This facilitates easy tracking of damaged products before it reaches the warehouse.
The implementation is very effective in saving time and money in supply chain management.
Home Depot:
IBM blockchain technology easily resolves the constant intertwining of data in supply chain management. Home Depot took the best advantage of the lucidity with which blockchain functions and thereby created a more trustworthy and effective system.
IKEA:
IKEA took blockchain implementation to another level. It has combined class-apart technologies such as Artificial Intelligence, blockchain, and the Internet of Things and created a powerful lab called Space10.
You can check out the "Everyday Experiments project" and grab a better understanding of the project. This idea basically shows consumers the exact location of the manufacturing of goods.
Conclusion:
We hope this blog has given you enough insights into blockchain technology to be used in the future of eCommerce. Let's create a better eCommerce experience for customers together. Call or chat with us to have a better idea about its implementation. We are excited to empower your business, are you?