Offer an Outstanding Spatial Experience with VisionOS App Developers for Hire
Apple's VisionPro offers a groundbreaking three-dimensional interface. Leveraging spatial computing, it creates a world where the entire interface feels and looks present in your room and elements with physical senses.
With this innovation, businesses now have an opportunity to design highly interactive features like never before, making spatial content interactive with eyes, hands, and voice. VisionPro has its own App Store, and enterprises will have to create high-quality VisionOS applications to benefit from this revolution.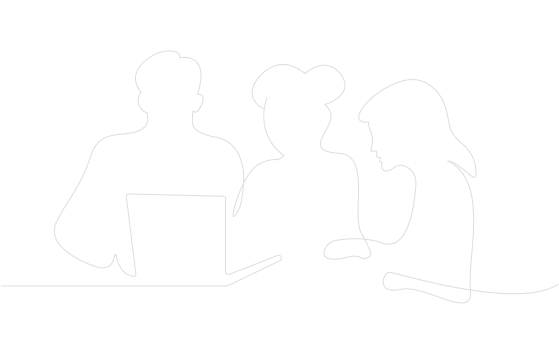 But to break traditional boundaries of screen-based interfaces and harness VisionOS's full potential, you must hire VisionOS developers with visionary skills. Developers at Kody Technolab have understood the OS inside-out and are able to create revolutionary apps for this wearable computer. 
Why Should You Hire VisionOS App Developers from Kody Technolabs?
VisionPro has heated up the wearable market. Entertainment, healthcare, manufacturing, eLearning, real estate, and more industries can make the most out of the technology by developing a VisionOS app. 
Since our Kody Technolab is a renowned iOS development company, our developers already have the knack to help you capitalize on this revolution. With different industries and markets acumen, our VisionOS app developers for hire will help you design mesmerizing experiences for your users to enjoy spatial content.
1
VisionOS Knowledge
Our VisionOS app developers for hire opt for best practices and can harness the power of SwiftUI, UIKit, accessibility, core location, and Apple's 3D rendering engine for VisionOS RealityKit to create sharp and responsive interfaces.
2
Immersive Media Experience
Create immersive media experiences on VisionPro with our VisionOS app developers and let them enjoy and sense spatial content related to your service or products.
3
Upgrade your Existing App
Hiring VisionOS app developers from Kody Technolab ensures seamless integration of your application with VisionPro. They understand the intricacies of the VisionOS platform and can effectively upgrade your existing iPhone and iPad Apps, providing a smooth user experience and maximizing the device's capabilities.
4
Hawkeye for Details
Building a VisionOS app requires great attention to detail. One friction can blow the whole app experience. Our VisionOS app developers for hire assure you optimized app performance along with spatial audio and video content quality, making them feel real.
5
Custom Solutions
Having worked with various industries allows our VisionOS app developers to understand different markets' demands and tailor software based on your unique business needs and goals.
6
Problem-Solving Skills
Our VisionOS app developers are analytical thinkers and proactive, which helps them be prepared with solutions to potential problems in advance. With them, you can unlock the game-changer device's hidden potential, transforming it into a catalyst for innovation and business growth
Be a Leader in your Market with Apple's VisionOS and Kody's VisionOS Developers!
In the ever-evolving business landscape, adapting to the latest technologies is crucial for maintaining a competitive edge. Enter VisionOS – Apple's groundbreaking operating system for wearable VisionPro. By embracing VisionOS and hiring skilled VisionOS developers, you unlock a world of opportunities for your business. 
You'll harness the power of cutting-edge wearable technology to deliver innovative experiences that captivate your customers and position your brand as a leader in the market. Don't let your competitors steal the limelight – be the trailblazer who seizes the potential of VisionOS and takes your business to new heights of success.
The Versatility of Our VisionOS App Developers
Our VisionOS app developers are well-versed in XCode, RealityKit, SwiftUI, and ARKit, which are underlying technology for building VisionOS apps. They are active members of the Apple Community and share and gain useful insights to build top-notch applications.
Swift Programming Language
Our VisionOS developers are proficient in Swift syntax, concepts, and best practices, which is necessary to write efficient and optimized code for VisionOS applications.
Core ML Experience
VisionOS app developers at Kody Technolab can leverage Core ML and VisionOS SDK, empowering applications to analyze data collected by VisionPro and provide intelligent insights and personalized recommendations based on user behavior and patterns.
Accessibility and Inclusive Design
Prioritizing accessibility and inclusive design, our VisionOS app developers can develop features and functionalities that cater to users with visual impairments, ensuring that the VisionPro app is accessible to a wide range of users.
Voice Control and NLP
Harnessing the power of SiriKit and Core ML, our developers can enable voice commands, speech recognition, and language understanding, making the app more intuitive and user-friendly.
Augmented Reality Integration
Prior experience in building AR-enabled iOS apps allows our VisionOS developers to efficiently use the powerful ARKit framework and create immersive experiences to interact with virtual objects and enhance the capabilities of VisionPro.
Testing & Debugging
VisionOS developers at Kody Technolab are proficient in testing and debugging VisionPro applications, as they have experience in identifying and resolving issues related to device compatibility, memory management, and user interface responsiveness.
Want to be a trailblazer with the VisionPro application?
Hire VisionOS app developers at Kody Technolab for your business to offer out-of-this-world experiences to your customers that make them keep coming back!
Let's Talk
Hiring VisionOS App Developers: Streamlined Process for Your Business Success
At Kody Technolab, we understand the importance of hiring skilled VisionOS app developers to bring your ideas to life. Our streamlined hiring process ensures that you find the right talent who can create innovative and high-quality applications for Apple's wearable VisionPro.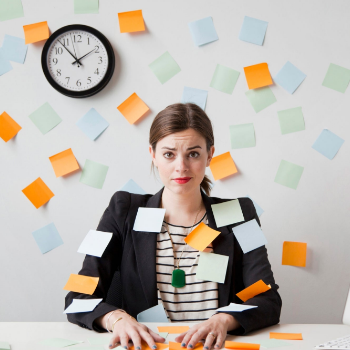 01
Project Consultation
We start with understanding your vision by scheduling a project consultation where we discuss your specific requirements, goals, and timelines to tailor our services to meet your unique needs.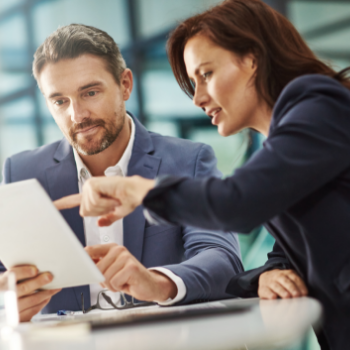 02
Developer Screening and Selection
Next, we carefully screen and select VisionOS app developers from our talented pool of professionals. We ensure that you are presented with developers who are the best fit for your project and proficient in VisionOS development.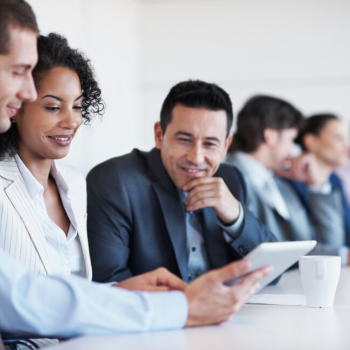 03
Developer Interview and Assessment
To further evaluate the shortlisted candidates, we arrange developer interviews. This gives you the opportunity to discuss your project in detail, assess the developer's technical knowledge, and gauge their communication skills and compatibility with your team.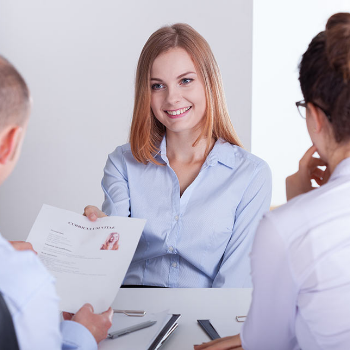 04
Collaboration and Project Kickoff
We will proceed with the collaboration and project kickoff once you've selected the ideal VisionOS app developer. We facilitate a smooth onboarding process, ensuring the developer is equipped with the necessary resources and tools to start working on your project.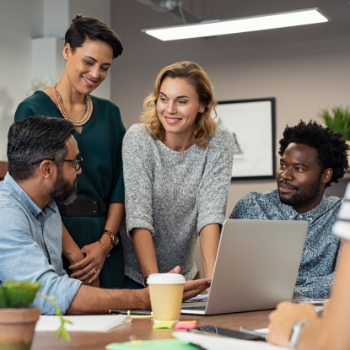 05
Ongoing Support and Quality Assurance
Throughout the development process, our team provides continuous support and ensures rigorous quality assurance. We conduct regular check-ins, provide progress updates, and address any queries or concerns you may have. 
Our VisionOS App Developers Engagement Model
Keeping various companies and out-staffing requirements in IT at the center and making VisionOS App Developers for hire accessible globally, Kody Technolab offers the following flexible hiring models. 
Hourly
Starting From
The model works well when you have a short-term project, need specialized service, or have a specific task to be completed.
Monthly
Starting From
When you seek a long-term partnership with a limited budget and in less time, hire our experienced developers monthly.
Quarterly
Starting From
Need constant support from developers to serve your volatile requirements? Hiring our developers quarterly will save you from all the hassle.
Advantages of Hiring a VisionOS App Developer

 
Hire a dedicated team of VisionOS app developers and watch your ideas come to life with a touch of innovation and energy of intellect. A dedicated VisionOS developers' team works as an extended team of your business and offers numerous benefits.
Cost Efficiency
Hiring dedicated developers offers cost savings compared to maintaining an in-house team. You eliminate expenses related to recruitment, onboarding, infrastructure, and employee benefits.
Seamlessly Synced Collaboration
Dedicated developers seamlessly integrate into your existing team, collaborating closely with your in-house staff. They follow your project guidelines, methodologies, and communication channels.
Scalability and Flexibility
Dedicated developers provide scalability to match the evolving needs of your project. You can adjust the team size up or down based on the project requirements, ensuring efficient resource allocation and cost-effectiveness.
Focus on Core Business Functions
Hiring dedicated developers allows you to delegate technical tasks to experts, freeing up your internal resources to focus on core business functions. You can concentrate on strategic decision-making, business growth, and customer relationships while leaving the technical aspects in capable hands
Enhanced Productivity and Efficiency
Dedicated developers are devoted solely to your project, resulting in increased productivity and efficiency. They work exclusively on your tasks, avoiding distractions and ensuring focused efforts.
Planning to build something amazing?
With all the skills required, our VisionOS Developers are ready to innovate your business and help you offer an immersive customer experience. Connect us!
Let's Talk
Our Industry Specific Experience
VisionPro is an astounding device that opens up opportunities for healthcare, streaming, real estate, gaming, and more industries to level up their business processes as well as offer an ever-lasting experience for their customers. Hence, VisionOS app developers are Kody Technolab bringing their multi-domain specialty to help as many businesses as possible to leverage this device.
Banking & Finance
Logistics
Healthcare
Transportation
Travel
Game
Education
Construction
Manufacturing
Restaurants
e-Commerce
Social Network
Real Estate
Entertainments
Automotive
SaaS
Frequently Asked
Question?
VisionOS app developers should have a strong understanding of Apple's VisionOS platform, proficiency in Swift programming language, knowledge of Vision and ARKit frameworks, and experience in developing applications specifically for wearable devices. Additionally, expertise in user interface design, testing and debugging, and continuous learning is highly beneficial.
To ensure a good fit, conducting thorough screening, interviews, and assessments is important. Look for developers with relevant experience in VisionOS app development, check their portfolio, and discuss your project requirements with them. Assess their technical knowledge, communication skills, and compatibility with your team to make an informed decision.
Absolutely! Hiring VisionOS app developers on a flexible basis is possible. You can opt for dedicated developers who work exclusively on your project for a specific duration or choose to engage them on an hourly or part-time basis. This flexibility allows you to scale the team according to your project's needs and optimize costs.
VisionOS app developers seamlessly integrate with your existing team. They follow your project guidelines, methodologies, and communication channels to ensure smooth collaboration. Regular communication and progress updates, along with tools like project management platforms, facilitate effective collaboration and transparency throughout the development process.
Yes, Kody Technolab's VisionOS app developers will be there for ongoing support and maintenance services after the project's completion. This ensures that your app remains up-to-date, compatible with new versions of VisionOS, and addresses any potential issues that may arise. 
You can discuss the scope of post-project support with the developers before hiring them to ensure long-term assistance for your application.
Words Of Appreciation
Discover the impact our solutions have had on the lives and businesses of our customers and see why they choose us time and time again.
If you want a reliable software partner who you can rely on for anything, even after development, Kody Technolab is a perfect choice. They helped us create an amazing milk delivery app with a dynamic subscription and advanced features with minimal design.
Milkmore - (Mitesh Patel, Director)
We collaborated with Kody to develop an on-demand food and parcel delivery application. The team is excellent at their development skills and quick at understanding your business requirements to come up with the right solution.
Duzzy - (Dilip Dangodara, Co-Founder)
My experience with Kody Technolab was fantastic. They developed a website and mobile app for my home massage company, Soothee, with impressive responsiveness and technical skills. The team was great to work with and quickly understood my business goals.
Soothee - (Frank Koh - Founder)
Kody Technolab helped me create a beauty service booking app for Africans with a user-friendly and intuitive design. Thanks to their Flutter development skills and design expertise, we launched a beautiful app without bugs in a short time.
AfroUrembo - (Martijn Imrich - Founder & CTO)
I partnered with Kody Technolab to build an online fashion marketplace using Flutter. They were prompt in incorporating additional features mid-development, and their team was supportive and easy to work with. A great partner, even for a non-tech CEO.
Bhesbhusa – (Suyash Agrawal, Founder)
We Believe in Contribution
Join the conversation and expand your knowledge with in-depth articles and discussions on the latest industry trends, ideas, and innovations.
Let's
Grow

and Get

Famous

Together.
Contact Information
Offices

INDIA
2nd floor, J block, Mondeal Retail park, Besides Iscon mall, Iscon cross-road, SG Highway, Ahmedabad, Gujarat 380015

CANADA
60 Capulet Ln, London, ON N6H OB2, Canada

USA
Datamac Analytics LLC, One Financial Plaza, FL 1000, Fort Lauderdale FL, 33394

UK
14 East Bay Lane, The Press Centre, Here East, Queen Elizabeth Olympic Park, London, E20 3BS
#Differentiator
Explore how Kody Technolab is different from other software development companies.
#Startup-How
Download 50+ proven templates and editable frameworks which guide you to build remarkable product