Best company to Hire Python Developers
Kody Technolab has been working in this industry for quite some years now. We have gained expertise in achieving highly complex Python projects by offering Python developers.
Our team of dedicated Python developers has worked on different kinds of projects, such as web development projects, app development projects, and also machine learning projects. Our Python developers are highly skilled and have worked on various projects across the globe, which makes them well-equipped to handle any task that comes their way.
We also make sure that our developers are up to date with the latest technologies so they can give you better service. This experience has helped us become more efficient at what we do, allowing us to offer high-quality services to our clients at affordable prices without compromising on quality.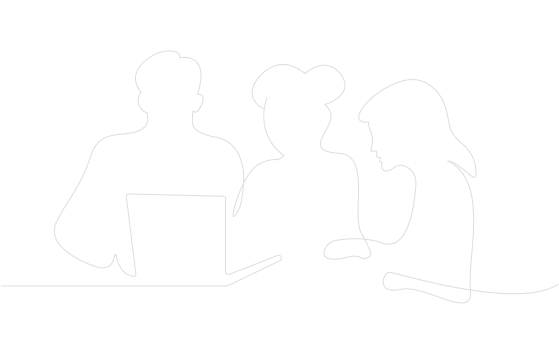 Why Hire Python Developers from Kody Technolab?
Our expertise in offering dedicated Python developers will help you get your project done quickly without compromising on quality. It is also more cost-effective than hiring freelancers or using agencies because we provide full-time support, which allows us to reduce overhead costs associated with managing freelancers or agency employees. This means that you get more value for your dollar when working with us!
1
Skilled and experienced
Our Python developers have the skills and experience necessary to tackle complex projects and provide high-quality solutions.
2
Proficient in Python Modules
They are familiar with a range of popular Python libraries and frameworks, such as Django, Flask, and NumPy, which helps to speed up the development process.
3
Technical expertise
They have a deep understanding of algorithms, data structures, and other computer science concepts, allowing them to solve complex problems efficiently.
4
Strong communication skills
Our developers are able to communicate effectively with clients and other team members, ensuring that projects run smoothly and meet client requirements.
5
Committed to meeting deadlines
Python developers at Kody understand the importance of meeting project deadlines and working diligently to deliver projects on time.
6
Adaptable to change
Our developers are able to adapt to new technologies and changing project requirements, ensuring that projects remain on track and meet client expectations.
Go beyond stereotype development; leverage Python capabilities with Professionals
A professional Python developer can help you create custom solutions that meet your specific needs, optimize your existing systems, and increase efficiency. With their in-depth knowledge of the language and experience working on a variety of projects, they can provide you with expert guidance and insights on the best approach to take.
By outsourcing your Python development needs to a skilled Python developer like ours, you can free up time and resources to focus on other aspects of your business. Additionally, you will be benefited from their experience in using the latest tools and technologies to deliver high-quality and scalable software solutions to achieve your goals faster.
Unparalleled Expertise in offering Python Developers for Hire
Kody's Expertise in Providing Top-Notch Python Developers for Hire
Kody Technolab is a leading provider of Python developers for hire, offering a wide range of talent and expertise to meet the needs of businesses and organizations of all sizes. Our team has a strong focus on delivering high-quality, reliable, and efficient solutions that comes in handy for our clients.
Extensive pool of developers
Kody has a large network of highly skilled Python developers who are experts in various areas of the language.
Customized solutions
Our Python developers understand the unique needs and requirements of each project to create custom solutions to meet your specific demands.
Wide range of experience
Working on projects from various domains and industries, including finance, eCommerce, healthcare, and more, makes our Python developers versatile.
Cutting-edge technologies
Our team of Python developers uses up-to-date tools, technologies, and efficient methods to ensure the solution perfectly suits modern market demands.
Flexible engagement models
Above all, we keep engagement models flexible so businesses can leverage futuristic technology at low costs regardless of their sizes.
Exceptional customer support
Kody is committed to providing exceptional customer support and works closely with you to ensure you get the most value from your investment.
Hire Expert Python Developers – Transform Your Business with Kody!
Let us help you optimize your systems, increase efficiency, and achieve your goals faster.
Let's Talk
Hire the Best Pythons Developers for your Business
Hiring the right Python developer can make all the difference in your business's success. With the right expert on board, you can transform your system extending its capabilities by infusing Artificial Intelligence, Data visualization, and more.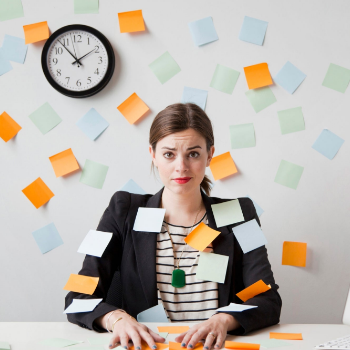 01
Share your requirements
Tell us the specific skills and experience you need in a Python developer, and create a detailed job description.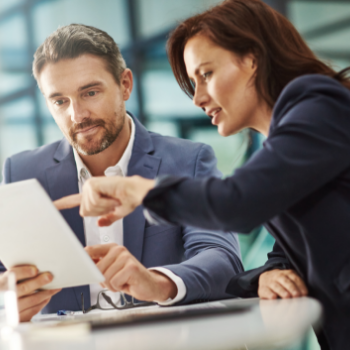 02
Project Assessment
We analyze your project needs and the skills you require to develop the project to suggest our top Python developers.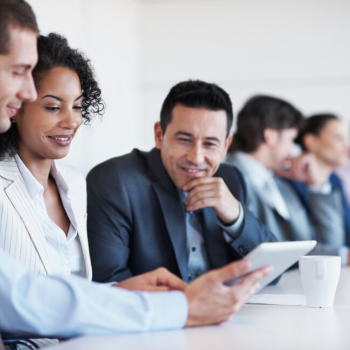 03
Screen profiles
Review resumes and portfolios to select the best Python professionals you think are perfect for your project.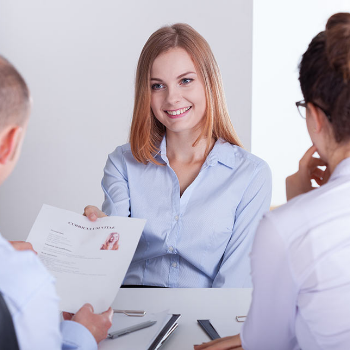 04
Interview candidates
Schedule in-person or video interviews to assess each candidate's technical skills, communication abilities, and cultural fit with your team.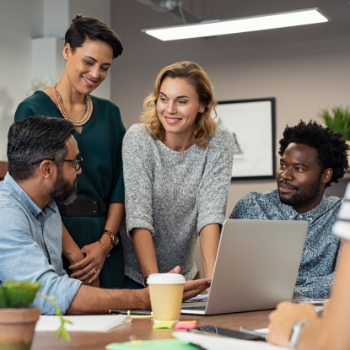 05
Shake hands
Pick out an engagement model to hire the chosen Python developers and plug them into your project right away.
Engagement Models
We understand that every business has unique needs and requirements when it comes to software development. That's why we offer a range of flexible engagement models to meet the needs of our clients. No matter which engagement model you choose, you can count on Kody's commitment to delivering high-quality, reliable, and structured solutions.
Hourly
The model works well when you have a short-term project, need specialized service, or have a specific task to be completed.
Monthly
When you seek a long-term partnership with a limited budget and in less time, hire our experienced developers monthly.
Quarterly
Need constant support from developers to serve your volatile requirements? Hiring our developers quarterly will save you from all the hassle.
Benefits of Hiring Dedicated Python Developers for Your Business
Hiring dedicated Python developers is a smart investment for businesses of all sizes, offering a number of benefits that can help you achieve your goals and increase profitability.
Cost-effectiveness
Dedicated Python developers offer a cost-effective solution, as you only pay for the resources you need and can reduce the overhead costs associated with in-house teams.
Increased Productivity
Dedicated Python developers entirely focus on your project, enabling them to complete tasks faster and more efficiently than in-house teams or freelancers.
Expertise
Dedicated Python developers have the specialized skills and experience required to handle complex projects, ensuring that your project is completed with the highest level of quality.
Scalability
With dedicated Python developers, you can quickly scale up or down your resources as needed, enabling you to respond to changing business needs.
Improved communication
You can expect improved communication with dedicated Python developers, as they are available to answer questions and provide real-time updates.
Flexibility
Dedicated Python developers offer flexibility in terms of working hours and location, enabling you to work with a team that fits your schedule and requirements.
Ready to unleash the full potential of Python for your business?
Get started today with Kody's expert Python developers for hire!
Let's Talk
Industry Expertise
We have extensive experience in providing high-quality Python development services to a wide range of industries. Whether you're looking to streamline your operations, enhance customer experiences, or drive innovation, our dedicated Python developers have the expertise.
Banking & Finance
Logistics
Healthcare
Transportation
Travel
Game
Education
Construction
Manufacturing
Restaurants
e-Commerce
Social Network
Real Estate
Entertainments
Automotive
SaaS
Frequently Asked
Question?
Our Python developers can build and maintain web applications, data analysis and visualization tools, machine learning models, and more.
The cost to hire Python developers varies based on factors such as the experience level of the developer, location, and project scope, as well as the engagement model.
Yes, as the client, you will have complete control over the hired team of our Python developers.
You can communicate with our Python developers working on your project through email, video conferencing, instant messaging, and regular status update calls through platforms such as Slack, Teams, Skype, and Gmail.
Yes, we provide a replacement if you are not satisfied with the work of the current Python developer assigned to your project. We are committed to delivering high-quality solutions and ensuring our clients are completely satisfied with the work of our developers.
Words Of Appreciation
Discover the impact our solutions have had on the lives and businesses of our customers and see why they choose us time and time again.
If you want a reliable software partner who you can rely on for anything, even after development, Kody Technolab is a perfect choice. They helped us create an amazing milk delivery app with a dynamic subscription and advanced features with minimal design.
Milkmore - (Mitesh Patel, Director)
We collaborated with Kody to develop an on-demand food and parcel delivery application. The team is excellent at their development skills and quick at understanding your business requirements to come up with the right solution.
Duzzy - (Dilip Dangodara, Co-Founder)
My experience with Kody Technolab was fantastic. They developed a website and mobile app for my home massage company, Soothee, with impressive responsiveness and technical skills. The team was great to work with and quickly understood my business goals.
Soothee - (Frank Koh - Founder)
Kody Technolab helped me create a beauty service booking app for Africans with a user-friendly and intuitive design. Thanks to their Flutter development skills and design expertise, we launched a beautiful app without bugs in a short time.
AfroUrembo - (Martijn Imrich - Founder & CTO)
I partnered with Kody Technolab to build an online fashion marketplace using Flutter. They were prompt in incorporating additional features mid-development, and their team was supportive and easy to work with. A great partner, even for a non-tech CEO.
Bhesbhusa – (Suyash Agrawal, Founder)
We Believe in Contribution
Join the conversation and expand your knowledge with in-depth articles and discussions on the latest industry trends, ideas, and innovations.
Let's
Grow

and Get

Famous

Together.
Contact Information
Offices

INDIA
2nd floor, J block, Mondeal Retail park, Besides Iscon mall, Iscon cross-road, SG Highway, Ahmedabad, Gujarat 380015

CANADA
60 Capulet Ln, London, ON N6H OB2, Canada

USA
Datamac Analytics LLC, One Financial Plaza, FL 1000, Fort Lauderdale FL, 33394

UK
14 East Bay Lane, The Press Centre, Here East, Queen Elizabeth Olympic Park, London, E20 3BS
#Differentiator
Explore how Kody Technolab is different from other software development companies.
#Startup-How
Download 50+ proven templates and editable frameworks which guide you to build remarkable product