Robotics Development Company in India
Kody Technolab is an end-to-end Robotics Service provider! 
Companies can have unique Robotics consulting requirements as per their business nature and industry vertical. Since our team has the perfect blend of robotics technology and business acumen, we can help you define the needs and goals for a robotic solution. 
Our experts use the technology to build the solution based on your automation needs, the environment where the robot will operate, and your budget. Whether you want to automate your business operations or create a groundbreaking robotics solution for your customers, we can help.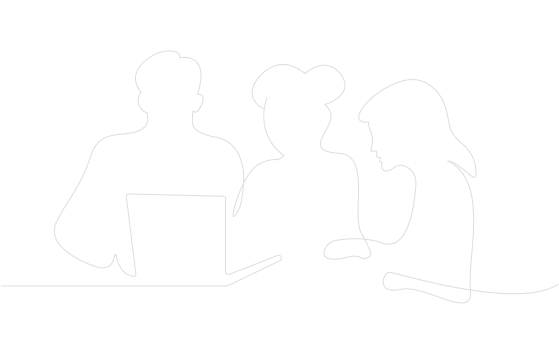 Services We offer For Robotics Development
We pioneer in the space of providing custom robotics systems for specific applications and industries, including mechanical designing, software development, sensor integrations, and training. Our range of robotics services aims to help you achieve your business goals through automation.  
Robotic System Design and Development
Autonomous Mobile Robots (AMRs)
Robot Programming and Simulation
Robot Integration and Deployment
Robot Maintenance and Support
Our
Robotics Development

Process

We believe that the best way to create a successful robotics project is to follow a structured process. That's why we have designed our robotics development process carefully to provide you with accurate and reliable services.  
1
Plan Your Robot's Purpose
We start by having a collaborative brainstorming session to understand your purpose of building a Robot by asking questions like what tasks do you want the robot to be able to perform? What environment will the robot be operating in?
2
Design & 3d Print
Once we have a defined purpose, our experienced robotics engineers start designing the robot structure and components using advanced 3D printing technology to ensure efficiency and accuracy in the production process.
3
Choose Microcontroller and Microprocessor
A microcontroller and microprocessor act as the brains of the robot, enabling control, processing, and communication functionalities. Our robotics experts help you select the best components for efficient control and seamless communication.
4
Gather Sense Action and Energy
By choosing the appropriate sensors, actuators, and power systems that align with your robotics purpose, we enhance your robot's capabilities, enabling it to perceive the environment, perform actions, and sustain its energy requirements effectively.
5
Assemble and Connect to Your Computer
We ensure proper wiring, connection, and compatibility, aligning the robot's brain with the central control system or computer to establish seamless communication and control.
6
Program and Train your robot
Developing custom software and algorithms, we enable the robot to execute desired actions, respond to inputs, and adapt to changing conditions. To help you operate and manage your robot effectively, we assure comprehensive training.
7
Test Your Prototype
By conducting extensive testing, we uncover issues, refine the robot's behavior, ensure it meets the specifications, and validate the robot's functionalities, performance, and reliability. 
8
Finalize the Robot
Once the prototype passes rigorous testing and meets the required standards, we finalize the robot's design, components, and software. 
Robotics consulting is the bridge that connects businesses with transformative robotics implementation!
Robotic services are revolutionizing businesses by providing a transformative pathway to growth and success. With the rising demand for automation and increased efficiency, robotics solutions offer businesses the opportunity to optimize processes, increase productivity, and reduce costs.  
Kody Technolab is at the forefront of the robotics revolution, serving as a trusted partner for businesses seeking to harness the power of robotics. With our deep understanding of industry-specific challenges and extensive expertise in robotics technologies, we provide tailored solutions that address businesses' unique needs.  
Why Choose Us for Robotics Consultation?
1
Robotics Mastery
Our robotics consulting company boasts a team of seasoned experts, proficient in the art of robotics, ready to provide unmatched guidance and solutions tailored to your needs.
2
Tailor-Made Consulting
We craft bespoke robotics consulting services, understand the intricacies of your business, and curate strategies that perfectly align with your aspirations.
3
Strategic Roadmap
We develop a clear and actionable roadmap for your robotics journey, outlining key milestones, implementation steps, and success indicators to ensure a smooth and effective transition.
4
Trailblazing Innovation
We lead the charge in embracing cutting-edge robotics advancements, introducing inventive concepts and pioneering technologies to propel your organization forward.
5
Harmonious Integration
Our robotics consulting experts orchestrate the seamless integration of robotic systems, choreographing a symphony of efficiency and harmony within your existing operations.
6
Client-Centric Dedication
Our unwavering commitment centers around your satisfaction, as we collaborate closely with you throughout the consulting journey, providing unwavering support, open communication, and an unyielding drive for your triumph.
Engagement Model for Robotics Development
We understand that different companies have varying needs and preferences when it comes to engaging our robotic services. To cater to these diverse requirements, we offer three flexible engagement models.
Fixed Time/Fixed Cost Project Model
In this model, clients can contract with a pool of professionals to work on the project. The client can hand-pick the team of members that will dedicatedly work after ensuring that they have the right skills and expertise.
The client is able to have greater control over the timelines and communication channels.
You will have a clear understanding of the cost of the project in advance. Small and medium-sized businesses can make careful decisions and allocate resources accordingly.
Time & Material Model
In this model, the scope of the project and team members are decided beforehand.
It is easier for the clients to estimate the time and resources required to complete the task which helps in keeping the costs down.
This model is a good option for clients having specific and well-defined requirements.
Dedicated Team Model
In this model, organizations can outsource specific, limited deliverables to an external team while retaining some in-house staff to manage other aspects.
Clients can be more flexible and agile in staffing. You can take advantage of the expertise and resources available with the outsourcing company.
This model is well-suited to organizations of any size.
Automate your business with Robots to Dominate the market!
Let us help you embrace the bot-iful world of robotics and future-proof your business.
Let's Talk
Our Industry Specific Robotics Development
With a wealth of industry experience in robotics consulting, we have successfully guided businesses across diverse sectors, from manufacturing and logistics to healthcare and beyond.  
Banking & Finance
Logistics
Healthcare
Transportation
Travel
Game
Education
Construction
Manufacturing
Restaurants
e-Commerce
Social Network
Real Estate
Entertainments
Automotive
SaaS
Frequently Asked
Question?
Are you still in search of answers to your questions? Let's explore the next section and see if we can find the answers that you are looking for.
Robotics can automate repetitive and labor-intensive tasks, reducing human error, increasing speed and accuracy, and improving overall operational efficiency. By streamlining processes and optimizing workflows, businesses can achieve higher productivity levels and resource utilization
We provide expertise in a wide range of robotics solutions, including industrial automation, collaborative robots (cobots), autonomous mobile robots (AMRs), robotic process automation (RPA), and more. Our goal is to customize solutions to meet your specific requirements. 
We work closely with our clients to understand their unique business needs, challenges, and goals. By conducting thorough assessments and consultations, we tailor robotics solutions to align with your specific requirements, ensuring optimal performance and desired outcomes
The timeline for a robotics consulting project depends on the complexity and scope of the implementation. We work with clients to establish realistic project timelines during the planning phase, considering factors such as system integration, customization, and testing requirements.
Absolutely! Our robotics consulting services include expert guidance and support for the seamless integration of robotics systems into existing infrastructure. We ensure compatibility, connectivity, and smooth operations within your unique operational ecosystem. 
The cost of robotics development services varies based on the scope and complexity of the project. We provide tailored quotes and work closely with clients to understand their budget constraints, ensuring we deliver cost-effective solutions without compromising quality. 
Words Of Appreciation
Discover the impact our solutions have had on the lives and businesses of our customers and see why they choose us time and time again.
If you want a reliable software partner who you can rely on for anything, even after development, Kody Technolab is a perfect choice. They helped us create an amazing milk delivery app with a dynamic subscription and advanced features with minimal design.
Milkmore - (Mitesh Patel, Director)
We collaborated with Kody to develop an on-demand food and parcel delivery application. The team is excellent at their development skills and quick at understanding your business requirements to come up with the right solution.
Duzzy - (Dilip Dangodara, Co-Founder)
My experience with Kody Technolab was fantastic. They developed a website and mobile app for my home massage company, Soothee, with impressive responsiveness and technical skills. The team was great to work with and quickly understood my business goals.
Soothee - (Frank Koh - Founder)
Kody Technolab helped me create a beauty service booking app for Africans with a user-friendly and intuitive design. Thanks to their Flutter development skills and design expertise, we launched a beautiful app without bugs in a short time.
AfroUrembo - (Martijn Imrich - Founder & CTO)
I partnered with Kody Technolab to build an online fashion marketplace using Flutter. They were prompt in incorporating additional features mid-development, and their team was supportive and easy to work with. A great partner, even for a non-tech CEO.
Bhesbhusa – (Suyash Agrawal, Founder)
We Believe in Contribution
Join the conversation and expand your knowledge with in-depth articles and discussions on the latest industry trends, ideas, and innovations.
Let's
Grow

and Get

Famous

Together.
Contact Information
Offices

INDIA
2nd floor, J block, Mondeal Retail park, Besides Iscon mall, Iscon cross-road, SG Highway, Ahmedabad, Gujarat 380015

CANADA
60 Capulet Ln, London, ON N6H OB2, Canada

USA
Datamac Analytics LLC, One Financial Plaza, FL 1000, Fort Lauderdale FL, 33394

UK
14 East Bay Lane, The Press Centre, Here East, Queen Elizabeth Olympic Park, London, E20 3BS
#Differentiator
Explore how Kody Technolab is different from other software development companies.
#Startup-How
Download 50+ proven templates and editable frameworks which guide you to build remarkable product