What should you do to hire technical professionals without technical expertise? Do you fear making blunders? Well, we understand that you are not a professional headhunter, but there are times (especially when you are a startup) that you need to do this hiring task all by yourself. You have options like hiring an agency that would do the job for you, but why invest (when you have a limited budget) in it when you can manage? Yes, you just need to brush up on your basic coding knowledge and prepare some to-the-point questions to help you in hiring programmers for your project.
In this blog, we will make you ready and feel confident about hiring mobile app programmers. We will answer all the tricky questions related to the subject, "How to hire mobile app programmers?".
Know Why you want to Hire App Programmers before Anything
Define your needs:
An application is an outcome of multiple efforts collaboratively put behind by the entrepreneur, designer, quality tester, marketing manager, developer, and product manager.
So, before jumping on the bandwagon, figure out what exactly you need. This includes your competitors' study, market analysis, available technologies, and platforms for development.
You should not make a random selection of people and fire them when you do not need them. You should have a clear understanding of why you want to bring a person on board and what would be his/her key responsibilities in the journey.
What technical skills should s/he possess? Which programming languages should the programmer know (Swift, Objective C, Kotlin, Java, HTML, CSS, Javascript)? Why do you want to go for a particular technology and platform? How will you benefit from your selection of platforms etc…
Preparation is the key. Figuring out the requirements mentioned above will assist you in searching for the best programmer from the stack.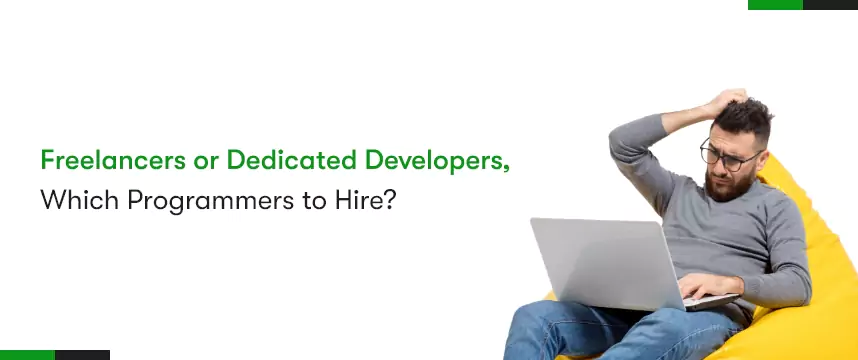 Freelancers or Dedicated Developers, Which programmers to hire?
Your project has your heart, and you should not risk it by hiring the wrong candidate. When it comes to whether hire dedicated programmers or freelancers, you need to consider both's pros and cons.
Freelancers can be a viable choice for short-term or one-off projects. They provide flexibility and can be cost-effective for specific tasks. However, there are potential drawbacks. Freelancers may work on multiple projects simultaneously, leading to divided attention and slower progress. Communication and coordination can also be challenging, especially if the freelancer is in a different time zone or lacks availability.
On the other hand, dedicated developers are committed to your project full-time. They become an integral part of your team, understanding your business goals and processes. This level of involvement fosters deeper collaboration and smoother communication. Furthermore, dedicated developers offer consistent productivity, as they focus solely on your project, delivering high-quality code and faster development cycles.
A dedicated team is more likely to stay on board for the long term, ensuring ongoing maintenance, updates, and improvements. They gain a deeper understanding of the project's intricacies and can provide valuable insights and suggestions along the way.While freelancers have their merits, the advantages of hiring dedicated app developers, including enhanced commitment, collaboration, and long-term reliability, make them a preferred choice for many businesses seeking sustainable software development solutions.
It might happen that you still have questions about hiring an individual for your project. In that case, you should seek help from friends who are already in the industry and know its ins and outs.
You may consult an agency that can help you shortlist some right-fit for your project.
Advertise what you want:
Unless you let people know that you have a requirement, you won't get enough applicants for the position. You should post your job requirements on platforms like Instagram or LinkedIn. Design it in a way that describes the job role specifically, the challenges involved, your expectations, the technical skills required, etc. Now that you know what you should be looking for,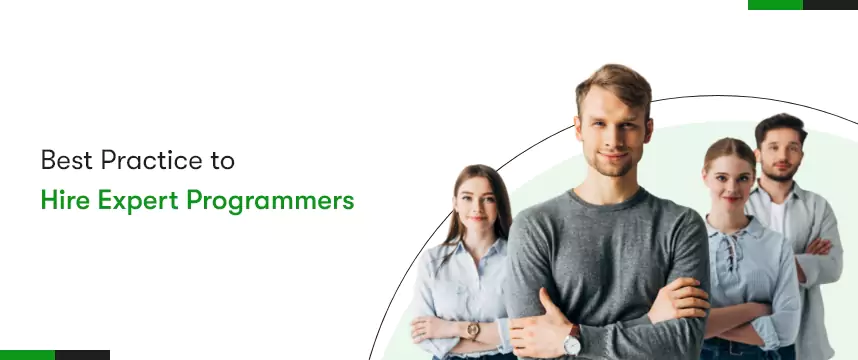 Let's understand the steps before you hire a programmer.
How to find the right candidate? How will you know if s/he is the best fit for your position?
What qualities should you check to hire a mobile programmer of your choice?
What questions should you ask to hire mobile app programmers?
All these queries will be solved as soon as you read the blog further.
1. Ask the candidate if they are excited about solving a challenge:
Mobile app development is not a cakewalk and more than you know about it, developers have been there, done that. Shoot them with various questions and check their excitement. Put them in a situation and ask them to find a solution. If the candidate willingly gives the right solution, s/he should be considered for hire.
You can also ask them about the most challenging problem they have ever solved and the way they overcame it. There are issues with the database, performance, security, and storage that a developer usually faces. But, how did they solve it without disturbing the app is what describes their excitement towards the project.
2. Give them a real-time problem:
This one is just an extension of the above. Give the person a hypothetical application or even your project idea and ask them their take on it. Let them share their view on features, functionality, servers, database, performance, etc.
Allow them to answer about how they can build an MVP and what functionalities are required to launch it.
If you find their answers technically sound and confident, you can consider the candidate.
Along with these, ask the candidate to explain a technical situation in simple words. Can they explain a code to a non-technical person? Do they have great communication skills? A programmer often has to deal with clients who may or may not be technical experts. During such a situation, how they deliver the requirements is important.

3. Hit them the task of coding on the spot:
A technical professional would never hesitate to take over coding tasks during interviews. They should feel comfortable when you ask them to write down a short piece of code in a limited amount of time. The simplest yet tricky way: is to ask them if they can produce a Fibonacci series.
Once they are done with the task, you should check for the code quality and bugs. If all these things fall in place and the code runs perfectly fine, you have almost got the right mobile app programmer for your project.
Is there any way to escape all these formalities and onboard talented engineers instantaneously? Well, yes.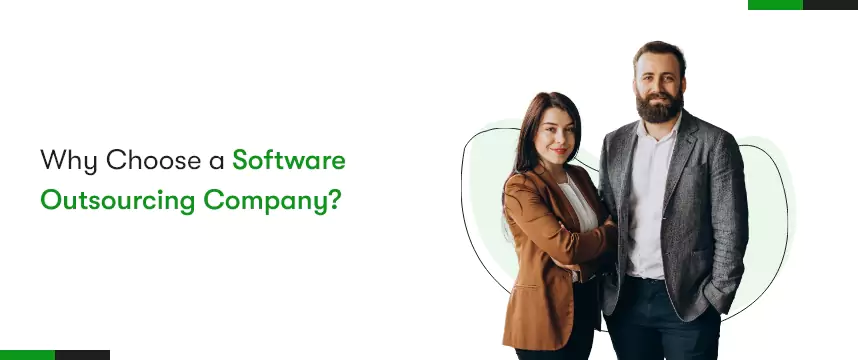 Hire an Outsourcing company and kick-start your app development quickly
When you build your app, you may have many big fishes to fry than screening, sourcing, and taking interviews with dozens of developers to select a few. So, you can outsource your app development to a reliable software company with a full-fledged team of experience developers. The option is not only easy but also saves you money from establishing the office and making necessary expenses on hardware and software.
Affordability makes it accessible for small businesses with a tight budget. Think about having developers who have already developed tons of apps working on your app. You would never have to worry about delivery time or your app performance. Above all, you can outsource your project to any company from any corner of the world. Yes, you are free to hire an outsourcing company from India (a reputed country for budget-friendly and highly experienced developers), Europe, the USA, Australia, or elsewhere.
In other words, you will have the world-class talent to choose from. You can connect and discuss your project with the outsourcing software company that fits your budget and requirements. Still, there is a minor research task you need to carry out, e.g., shortlisting outsourcing companies. But how do you shortlist software companies?
So, consider the below factors and make a list of companies to connect with and finalize which one you should go with.
If they have a qualified and expert team of developers
Do they have earned high ratings & positive feedback from previous clients
What industries do they have specialization
How many projects have they delivered?
What technology do they use to create mobile applications
Consultation & problem solving
Their expertise in developing mobile apps for Operating Systems including iOS, Android
Do they offer post-development services for future updates & upgradation?
What Maintenance Services do they provide?
How much does it cost to hire mobile app programmers?
The cost of hiring app developers is volatile. It ultimately depends on several factors. Though these factors impact your budget, it's your choices that affect them. So basically, you have the power to manage your hiring budget. Let's understand the cost-affecting factors so you can overpower them!
Experience and Expertise:
The more experienced programmer, the costlier they will be. In that case, you need to assess your project and the quality you aim for before hiring unnecessarily veteran developers. In this case, you can go with IT staff augmentation that allows you to employ programmers as you need.
Platform and Technology:
iOS programmers may charge more than Android programmers to build native apps. While hiring cross-platform developers is more budget-friendly as they cover the cost of developing multiple apps in a single package.
Location and Outsourcing:
Where you hire your app programmers can significantly affect the overall cost of hiring app programmers. The average annual salary of a programmer in the USA is around $109,000, whereas Indian programmers earn $38000 annually.
A cost-effective alternative to this can be hiring an outsourcing app development company. You get to choose an engagement model as per your project requirements. And if you choose to outsource from a country like India, you can save an additional budget that you can spend on innovation.
Development time:
The longer your project carries on, the more charges will add up. However, how long it takes to develop an app is directly associated with your project's complexities. In this case, you can opt for Minimum Viable Product development instead of creating a full-fledged app. This way, you can roll out your app much faster, test your app, and keep adding new functionalities as you grow.
Update and Maintenance:
If you hire Android and iOS programmers separately to build native apps, you better be ready to face the high maintenance cost. Given you will need to update and manage two different codebases, you must establish a long-term relationship with programmers.
On the contrary, hiring Flutter developers will save you cost equivalent to one app's update and maintenance. Because you can call them for any support and maintenance, and the result will be reflected across all the apps built with the same codebase.
Making it happen:
So yeah, there you are, with your shortlisted candidate list. You might not hire a coding genius, but you are definitely going to hire the right mobile programmer with the steps mentioned above. Well, gradually, you can make that right candidate a coding genius, don't you believe in yourself?
Kody Technolab follows exactly the same ideology while hiring any programmer. We offer the best in the industry IT consulting and outsourcing services. This is why hiring programmers at Kody Technolab should be your best decision ever. All the best with your selection!