Despite of the increase in number of mobile apps, web apps are here to stay forever, and this study proves it:
"Mobile devices generate over half (58.33%) of the global web traffic!"
This emphasizes the importance of developing a custom web application that can transform your business or help others automate their business operations. You can also secure a return on your investment as well as a regular income through a couple of monetization models.
So, whether you're an established company seeking expansion or an aspiring entrepreneur eager to dominate a particular digital landscape, stay with us! We have come up with definitive answers to the questions like — where does one begin this venture? Are there any untapped niches in the digital world that you can create a solution around? Which custom web app development ideas hold the potential to revolutionize your industry and captivate the hearts of your target audience?
After hours of research and studying the potential, we have compiled a list of web applications. There is something for everyone in this list as it includes top web application ideas from diverse industry verticals. So let us begin!
Web App Ideas that Will Start Paying Off in a Short Time
Web App Idea 1: Remote Team Management
Since the hybrid work culture has become mainstream, the demand for remote team management software is growing rapidly. Team management, seamless collaboration, productivity, information storage, and management, all while ensuring data security cannot be found in every software. That's where you can build your business by offering a comprehensive remote team management web application.
Basic features:
Task assignment
Progress tracking
File sharing
Real-time messaging
Factsheet:
Industry: Team Collaboration
Possible Revenue Model/s: Subscription-based pricing, Tiered plans based on Team size or Additional features, Enterprise licensing
Development time: Approximately 4-6 months, depending on the complexity and desired feature set
Successful examples: Slack, Asana, Trello
Web App Idea 2: Virtual Event Hosting
The Virtual Event hosting trend is that by-product of COVID, which will never fade even though COVID is no longer a threat. From office conferences and presentations to webinars, workshops, and events, an innovative web application can empower businesses and individuals.
No doubt, many platforms are already out there. But you can pick a niche, say, for example, fitness & wellness. Then, offer next-level functionalities, such as interactive fitness events, community engagement, etc., that customers couldn't resist. This way, you can create your market and generate decent revenue.
Basic Features:
Event registration
Virtual attendee engagement tools
Live streaming
Interactive Q&A sessions
Factsheet:
Industry: Event management and virtual conferencing
Possible Revenue Model/s: Event ticketing fees, Sponsorship partnerships, Premium features for event organizers, Advertising
Development time: Approximately 6-8 months, depending on the scale and complexity of features
Successful examples: Hopin, Airmeet, Zoom Events
Web App Ideas 3: Customer Relationship Management for SMEs
If you are an SME or want to help small businesses manage customer relationships efficiently, you must consider building a CRM Web App. You can differentiate your CRM web app by being specific.
For example, create a CRM web app for Service-based businesses, integrate AI and make it for sales forecasting, or a CRM that allows businesses to integrate with their social media accounts.
Basic Features:
Contact management
Sales pipeline tracking
Lead generation
Customer communication tools
Factsheet:
Industry: CRM and Sales Management
Possible Revenue Model/s: Monthly or annual subscription fees, Tiered plans based on user count or Advanced features, Customization and Integration services
Development time: Approximately 4-6 months, depending on the customization requirements
Successful examples: HubSpot CRM, Zoho CRM, Pipedrive
Web App Idea 4: Online Payment Application
Developing a digital payment web app is a surefire way to penetrate the Fintech market. Your payment web app needs to be secure and versatile to stand out from the crowd. Making it a multi-currency payment app can be a smart way to differentiate it from others.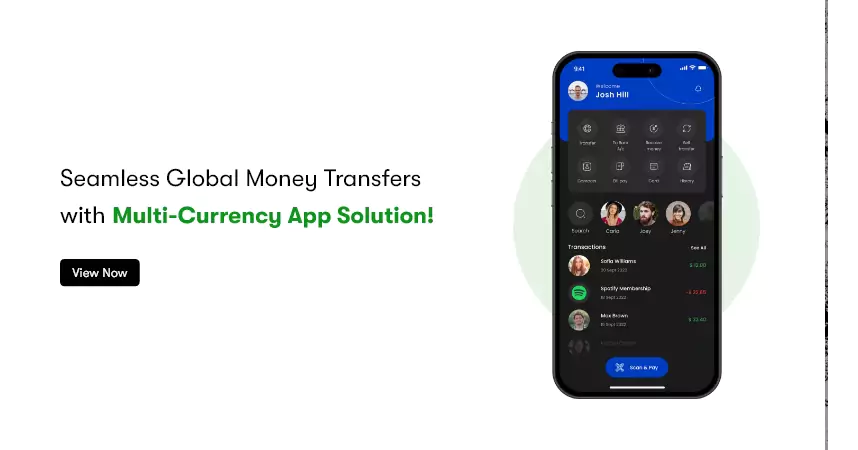 Since cashless payment is a new norm, providing a simple interface will also help you gain traction among non-tech-savvy customers. Not to mention, you can extend your digital payment service as a payment gateway, offering seamless integration with eCommerce platforms.
Basic Features:
Support for Credit/Debit Cards
Security Compliances
Mobile Responsive
Scan & Pay
Factsheet:
Industry: Online payments and Finance Technology
Possible Revenue Model/s: Transaction fees, Subscription-based plans for premium features, White-label solutions for businesses
Development time: Approximately 5-8 months, depending on the desired payment integrations and security protocols
Successful examples: Stripe, PayPal, Square
Web App Ideas 5: Stock Market Research
Millions of people trade on the stock market every day across the world. By developing a stock market analysis web app, you can help investors and traders make informed investment decisions. Your stock market web app will fill a crucial gap in providing real-time market data and reliable analysis, navigating the complexities for rookie traders as well.
Basic Features:
Real-time Market Data
Comprehensive research tools
Portfolio management
Technical analysis
Educational resources
Factsheet:
Industry: Financial Technology and Investment Research
Possible Revenue Model/s: Subscription-based plans, Premium content or Advanced features, Affiliate partnerships with trading platforms
Development time: Approximately 6-8 months, considering the complexity of data integration and analysis algorithms
Successful examples: SeekingAlpha, TickerTape, StockTwits
Web App Idea 6: NFT Marketplace
If you want to create a next-generation solution, the NFT marketplace is an innovative and the most lucrative web app idea. Your NFT web app would provide artists, creators, and investors a platform to showcase and monetize their unique digital assets.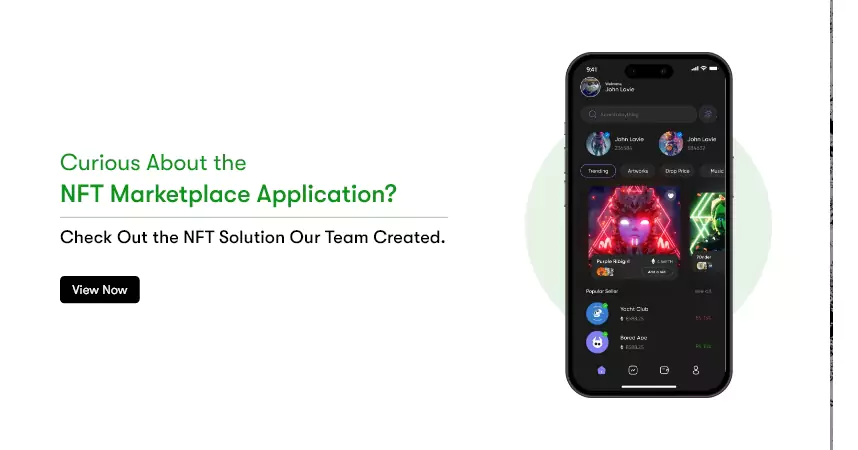 Basic features:
User registration and authentication
NFT listing and browsing
Secure and transparent transactions using blockchain technology
Wallet integration for storing and managing NFTs
Auctions, bidding, and buy-now options
Customizable storefronts for creators
Factsheet:
Industry: Digital assets and FinTech
Possible Revenue Model/s: Transaction fees, Listing fees, Premium subscriptions for enhanced features, Partnerships with artists and creators
Development time: Approximately 6-9 months, considering the complexity of blockchain integration and marketplace functionalities
Successful examples: OpenSea, Rarible, NBA Top Shot
Web App Idea 7: AI enabled ChatBot for Customer Support
Building an AI-enabled ChatBot is an undeniably excellent web application idea because it empowers companies to automate and enhance customer support. Your web app would leverage artificial intelligence and natural language processing to immediately understand and respond to customer queries with personalized answers. Enhanced response time and accurate answers will foster leads for businesses, reducing the workload on support teams.
Basic features:
Conversational Chatbot interface
NLP for interpreting user queries
Frequently Asked Questions (FAQ) database for quick and automated responses
Integration with CRM systems for customer data retrieval
Factsheet:
Industry: Customer support and service
Possible Revenue Model/s: Subscription fees, Tiered pricing based on chatbot usage or features, Customization and integration services
Development time: Approximately 3-6 months, depending on the complexity of the chatbot's AI algorithms and integration requirements
Successful examples: Chatfuel, Intercom, Zendesk Chat
Web App Ideas 8: Dating or Matrimonial
If you want to make money and help people at a personal level simultaneously, dating or matrimonial is an exciting web application idea. Because it caters to the growing demand for online platforms that facilitate meaningful connections and relationships.
By developing a dating/matrimonial app, you can offer individuals a convenient and accessible way to connect with like-minded people. They can foster the connection and potentially find their life partners. It's the best way to leverage technology to bridge the gap between people and increase the chances of compatible matches.
Basic features:
User registration and profile creation
Matching algorithms to suggest compatible profiles
Private messaging and communication features
Privacy & profile visibility and data sharing
Verification mechanisms to enhance trust and authenticity
Factsheet:
Industry: Dating and matchmaking
Possible Revenue Model/s: Subscription fees, In-app purchases, Advertisements, Premium version with Advanced Features
Development time: Approximately 4-6 months, depending on the desired features, complexity of the matching algorithms, and customization requirements.
Successful examples: Tinder, Bumble, Match
Web App Idea 9: Entertainment Streaming App
Movies, TV shows, music videos, and more media content – live or recorded – are highly consumed nowadays. Many web apps are out there providing niche-based media streaming, for example, Anime websites like Crunchyroll and Mashable for K-Pop fans and more.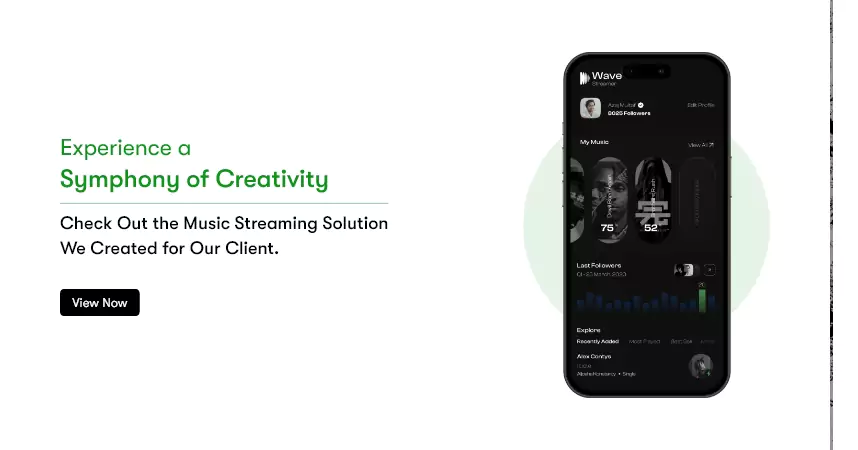 So, if you are into any special kind of media content and want to monetize your passion, a streaming app idea is for you. You can start a community, providing a seamless and immersive streaming experience.
Basic features:
User registration and personalized profiles
Extensive content library with categorization and search functionalities
Video streaming with adaptive bitrate for optimal playback quality
User ratings and reviews
Customized recommendations based on user preferences
Watchlist and bookmarking for saving favorite content
Social sharing and integration with popular social media platforms
Factsheet:
Industry: Entertainment and media streaming
Possible Revenue Model/s: Subscription-based pricing, Tiered plans with different features and content access, Advertisements (free with ads option), Partnerships with content providers
Development time: Approximately 6-9 months, considering the complexities of content licensing, streaming infrastructure setup, and user experience design
Successful examples: Netflix, Disney+, Hulu
Web App Idea 10: Workflow Management Web Application
If you care a lot about productivity and want to help others improve their productivity, too, embrace the Workflow Management web application idea. You can develop a comprehensive workflow management web app that streamlines and automates business processes.
Basic features:
Task creation, assignment, and tracking
Kanban or Gantt chart visualization for workflow visualization
Collaboration features like file sharing, comments, and notifications
Integration with third-party productivity tools (e.g., Google Drive, Slack)
Workflow templates for common business processes
Analytics and reporting on task progress and performance
Access controls and permissions management for team collaboration
Factsheet:
Industry: Business process management and collaboration
Possible Revenue Model/s: Subscription fees based on team size or advanced features, Enterprise licensing, Customization, and Integration services
Development time: Approximately 4-6 months, depending on the complexity of workflow customization and integration requirements
Successful examples: ClickUp, Monday.com

Web App Ideas 11: Invoice Generating Web App
Freelance communities across industries like content creation, software development, and more are growing like wildfire. In such a scenario, offering an invoice-generating web app appears to be a lucrative web app idea.
You can create a user-friendly web app that simplifies the process of generating and managing invoices. This way, you can streamline billing operations, improve accuracy, and provide a professional invoicing experience for both businesses and clients.
Basic features:
User registration and company profile setup
Invoice template customization with branding and logo
Client and contact management
Easy invoice creation with itemized details, pricing, and tax calculations
Invoice tracking and payment status updates
Automated reminders for overdue payments
Integration with payment gateways for online payment options
Reporting and analytics on invoicing and revenue
Factsheet:
Industry: Finance and Invoicing
Possible Revenue Model/s: Subscription-based pricing, tiered plans based on invoice volume or advanced features, white-labeling for reseller partnerships
Development time: Approximately 3-5 months, depending on the complexity of invoice customization and integration requirements
Successful examples: FreshBooks, QuickBooks, Zoho Invoice
Web App Ideas 12: eLearning or Digital Classroom
The global eLearning market is projected to reach USD 400 billion by 2026 from USD 200 billion in 2019. So, if you ever dream of revolutionizing the learning and teaching process, the Digital Classroom web app idea is for you.
You can develop an interactive eLearning or digital classroom web app that facilitates a virtual learning environment for students and educators. By offering online courses, collaborative tools, and personalized learning experiences, you can also differentiate in the market.
Basic features:
User registration for students, teachers, and administrators
Course creation and management with multimedia content support
Live or pre-recorded video lectures and webinars
Discussion forums and internal messaging
Assessment and grading tools
Progress tracking and personalized learning paths
Integration with Learning Management Systems (LMS)
Mobile app compatibility for on-the-go learning
Factsheet:
Industry: Education and Learning
Possible Revenue Model/s: Subscription fees, Course sales, Ads and Sponsorships, Certification or Exam fees, Premium features or plans
Development time: Approximately 6-9 months, depending on the desired features, integration requirements, and customization needs
Successful examples: Coursera, Udemy, Google Classroom
Web App Idea 13: mHealth Applications
Healthcare technology is growing rapidly. From booking doctor appointments and ordering prescriptions to taking virtual consultations, technology has made healthcare accessible for all. A recent study confirms, "Nearly two-thirds of US consumers are mobile health app users."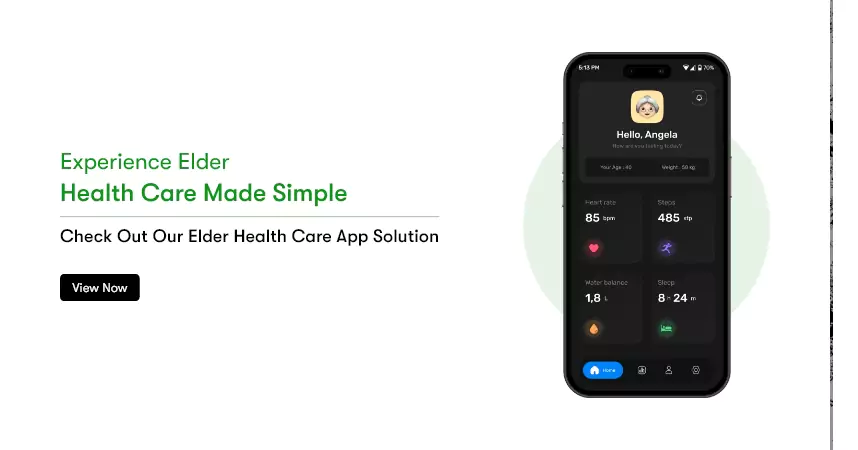 By developing a doctor/lab appointment booking web app, you can reap money from this growing market. Or you can target a niche, for example, an elderly healthcare application.
Basic features:
User registration and profile creation for patients and healthcare providers
Appointment scheduling and availability management
Secure video or audio consultations with real-time communication
Electronic health records (EHR) integration for seamless information sharing
Prescription and medication management
Remote monitoring and health tracking capabilities
Payment processing and invoicing for telemedicine services
Multi-platform compatibility (web, mobile, tablet)
Factsheet:
Industry: Healthcare and telemedicine
Possible Revenue Model/s: Subscription fees for healthcare providers, Transaction fees for consultations, Partnerships with healthcare organizations, Premium features or plans
Development time: Approximately 6-10 months, considering the compliance and security requirements of healthcare data
Successful examples: Teladoc, Amwell, Doctor On Demand, Elder
Web App Ideas 14: VR-enabled Trip Planning Web App
If you are from the travel industry or want to innovate the way people plan their trips, embrace Virtual Reality technology. A VR-enabled trip planning web app will help you offer an immersive experience to users. With various destinations' photos, you can provide 360° videos of the locations, helping them discover attractions and plan their itineraries.
Basic features:
Destination search and exploration
Interactive maps and virtual tours of attractions
Trip itinerary creation and customization
Accommodation and transportation booking integration
Reviews and recommendations from fellow travelers
Budget planning and expense tracking tools
Social sharing and integration for travel inspiration
VR compatibility for immersive exploration experiences
Factsheet:
Industry: Travel and tourism
Possible Revenue Model/s: Affiliate partnerships with travel booking platforms, advertisement placements, Sponsored content from travel brands, Premium features or plans
Development time: Approximately 4-6 months, considering the integration with travel APIs and VR technology
Successful examples: Google Earth VR, TripIt, TripAdvisor
Web App Ideas 15: On-demand Web App
On-demand web apps are designed to provide instant access and convenience to various services and products, catering to specific industries and user needs. You can customize and create an on-demand app literally for any market. For example:
Niche store: From luxury fashion, gourmet food delivery, and stationery to eco-friendly products, you can create a store for anything and provide on-demand delivery for customers.
Pre-owned Goods buy-sell app: Targeting the secondhand market, you can let users buy and sell pre-owned items across various categories, including fashion, electronics, and furniture.
Appointment booking app: Similar to a doctor's appointment, you can create a salon appointment booking web app and help salons and spas manage their customer visits efficiently.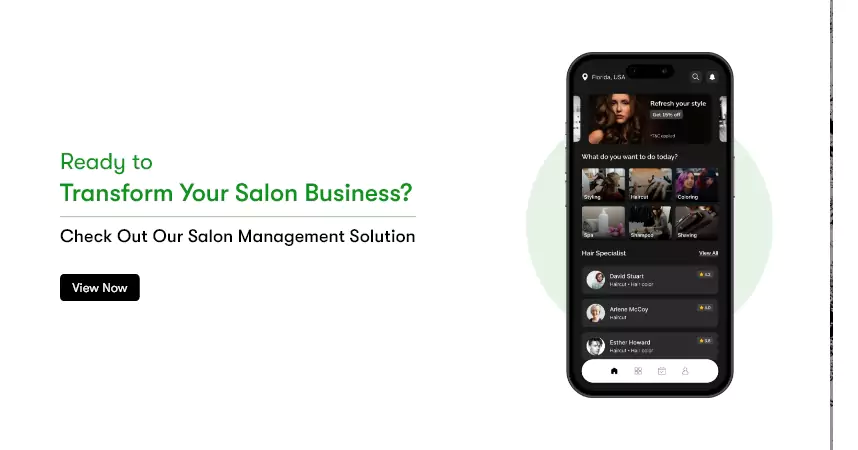 Web app for Subscription-based services: You can pick a niche that offers services required in regular life and build a subscription web app. For example, with milk delivery app development, you can allow customers to subscribe to milk delivery boxes as per their requirement– daily, once in two days, and so on.
Ready to customize your web app idea?
You find opportunities by exploring web app ideas, and knowing how to go about custom web app development helps you transform your idea into a thriving digital business. However, navigating the world of web app development can be complex, which is why it's crucial to seek expert guidance and evaluate the development company you choose for your brilliant web app idea.
If you're ready to turn your web app idea into reality and take your business to the next level, our team of experienced consultants is here to help. We offer personalized consultations to understand your unique needs, provide strategic insights, and guide you through development.

Frequently Asked Questions about Custom Web App Development
What are the different types of web applications?
Web applications come in various types. For example, Static Web App, Dynamic Web App, Single-page Web App, Multi-page Web App and Progressive Web App.

Where to start a web app-based business?
To start a web app-based business, begin by identifying a problem or need in a specific industry or market. A few steps to start a web app business include:

Conduct market research and define your target audience
Create a solid business plan
Assemble a skilled development team or outsource a project to an experienced, dedicated app development team.
Decide on the technology stack
Focus on creating a user-friendly and innovative web app that addresses the identified problem
Launch and maintain the app to stay ahead in the market.
What makes a web application successful?
Several factors contribute to the success of a web application. But the primary three elements that ensure a web app's success are:

User Experience: A seamless and intuitive user experience is crucial for web app success.

Value and Uniqueness: Providing unique and valuable features sets a web app apart from competitors.

Continuous Improvement:
Adapting, evolving, and actively improving based on user feedback ensures long-term success.