Superior Automation QA Testing Company in India
Kody Technolab has a team of experienced testers and employs cutting-edge technology to ensure that your software is thoroughly evaluated and any bugs or errors are identified and addressed quickly.
We have also designed our services to be highly customizable to tailor our testing approach to fit the needs of your software.
Quality assurance is dead crucial for any software development process. Well, because it is the ultimate way you can ensure that the end product complies with its intended purpose, is user-friendliness, and is free of defects. Automation testing, in particular, is widely adopted as it takes the pain of lengthy testing procedures out and accelerates identifying bugs and errors that might be missed by manual testing.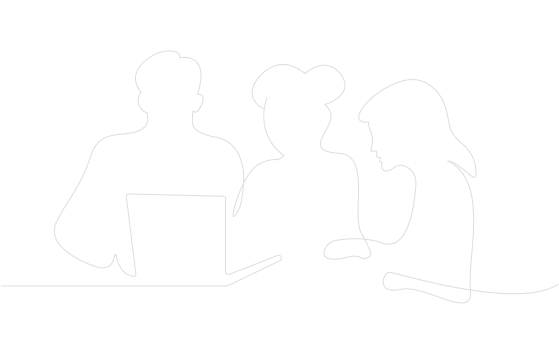 That said, automation testing helps to reduce costs, increase test coverage, and improve the overall quality of your software. By using our automation testing service, you can have confidence that your software will be of the highest quality and ready for launch or release.
How an efficient Automation QA Testing Process Looks
Automation testing is an iterative process, which means the steps can be repeated as necessary. Besides, having a sound testing strategy in place is essential for a smooth automation process and test data and environment management.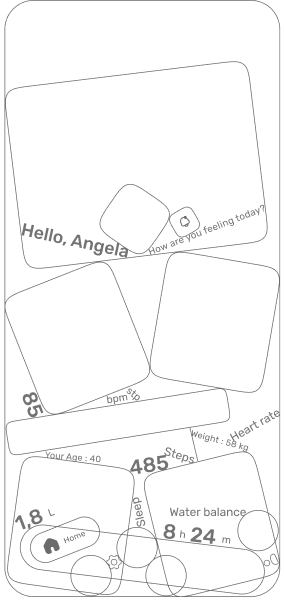 01
Test Planning:
FThe first step is to define the scope of testing, creating a detailed test plan that outlines test cases, resources, and timelines.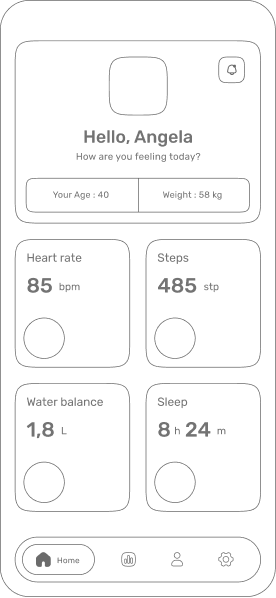 02
Test Automation:
Next thing to prepare is test scripts using automation testing tools, such as Selenium, Appium, and TestComplete, that will test the software.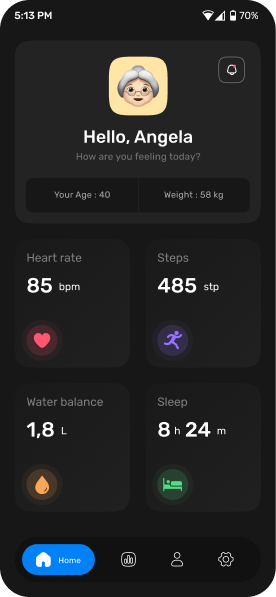 03
Test Execution:
It's time! Our team will start executing tests on the software as planned in the test cases, along with recording the results and documenting any bugs or issues that are discovered.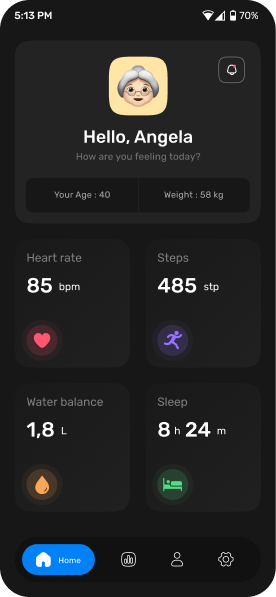 04
Test Maintenance:
Now, our team will maintain and update the automated test scripts and test cases to reflect any changes to the software and troubleshoot any issues that arise during testing.
Efficient Collaboration and Accountability Result in Bug-free Software
High performance is achieved through a combination of collaboration and accountability. By working closely together, our team and yours can ensure that all aspects of the testing process are thoroughly covered and that any issues are identified and addressed in a timely manner.
Our commitment to accountability means that we take ownership of our work and are dedicated to delivering results that meet and exceed your expectations. We have a highly skilled team of automation testers who possess fine eyes for details and use a thorough and systematic approach to identify bugs and issues in your software.
Why choose our Automation QA Testing Service?
1
Faster testing
Kody Technolab's testers allow you to release bug-free software to market much faster, as all of them are excellent at automated testing.
2
Accuracy and consistency
Even though running automated testing, our QA team ensures that tests are run the same way each time, reducing the chance of any error.
3
Early bug detection
Our automated testing executors can detect bugs in your software quickly and efficiently, allowing you to fix them before they become a big problem
4
Increased test coverage
We ensure automated testing test more parts of your software in a shorter amount of time, providing a meticulous evaluation of the software's functionality.
5
Cost savings
Our automated testing service can save you money by reducing the need for manual testers and also allowing you to test your software more frequently.
6
Scalability
Cross-platform mastery of our testers enables testing multiple platforms, browsers, and devices simultaneously with minimal effort.
Coherent Engagement Models Fit Your Automation Software Testing Needs
We have created adaptable engagement methods to make it easy for every company to provide a smooth and error-free digital experience for their customers.
Fixed Price Model:
You pay a fixed price for the entire automation testing project.
The scope of the project and the deliverables are clearly defined and agreed upon before the start of the project.
It is suitable for projects with well-defined timelines and requirements
Time and Material Model:
You pay for the number of hours worked on the automation testing project.
It offers flexibility in terms of adjusting the scope of the project and the number of resources working on it.
It is suitable for projects with uncertain timelines and requirements.
Dedicated Team Model:
A dedicated team of automation testers is assigned to work exclusively on your project.
The team works closely with you to understand the requirements and deliverables.
It is suitable for long-term projects with ongoing testing needs.
Services We offer For Automation Software Testing
We offer a range of automation software testing services to identify and fix bugs early in the development process, saving time and resources in the long run.
With our experienced team of testing experts and cutting-edge testing tools, Kody Technolab can help you to deliver high-performing and reliable software to your customers.
Don't let bugs and errors compromise the quality of your digital products.
Deliver high-performing and reliable software to your customers with Automation testing!
Let's Talk
Our Industry-Specific Expertise
Our team of experts with extensive industry experience is all set to hunt down any potential bug in your software to help you evaluate and validate your software applications. Take our help to ensure your software functions correctly and efficiently, can surpass all competitors, and become your customers' first preference.
Banking & Finance
Logistics
Healthcare
Transportation
Travel
Game
Education
Construction
Manufacturing
Restaurants
e-Commerce
Social Network
Real Estate
Entertainments
Automotive
SaaS
Frequently Asked
Questions?
Automated software testing is the process of testing software applications using automated tools and scripts to execute a set of predefined test cases. It aims to increase test efficiency, accuracy, and reliability while reducing the time and effort required for manual testing.
There are many tools to conduct automated testing and validate the functionality of software applications. Some of the most popular and automated testing tools we use include Selenium, Appium, JUnit, TestNG, and Cucumber.
We cannot claim any testing approach to be better than the other as they complement each other and augments the efficiency of software testing, ensuring consistent testing in repetitive and time-consuming tasks.
The choice of whether to use automated or manual testing depends on the specific needs and objectives of the project.
Our automated testing engagement models are categorized based on several factors. So, please assess them and let us know your preference. We can then estimate your software manual testing budget based on your preferences.
Words Of Appreciation
Discover the impact our solutions have had on the lives and businesses of our customers and see why they choose us time and time again.
If you want a reliable software partner who you can rely on for anything, even after development, Kody Technolab is a perfect choice. They helped us create an amazing milk delivery app with a dynamic subscription and advanced features with minimal design.
Milkmore - (Mitesh Patel, Director)
We collaborated with Kody to develop an on-demand food and parcel delivery application. The team is excellent at their development skills and quick at understanding your business requirements to come up with the right solution.
Duzzy - (Dilip Dangodara, Co-Founder)
My experience with Kody Technolab was fantastic. They developed a website and mobile app for my home massage company, Soothee, with impressive responsiveness and technical skills. The team was great to work with and quickly understood my business goals.
Soothee - (Frank Koh - Founder)
Kody Technolab helped me create a beauty service booking app for Africans with a user-friendly and intuitive design. Thanks to their Flutter development skills and design expertise, we launched a beautiful app without bugs in a short time.
AfroUrembo - (Martijn Imrich - Founder & CTO)
I partnered with Kody Technolab to build an online fashion marketplace using Flutter. They were prompt in incorporating additional features mid-development, and their team was supportive and easy to work with. A great partner, even for a non-tech CEO.
Bhesbhusa – (Suyash Agrawal, Founder)
We Believe in Contribution
Join the conversation and expand your knowledge with in-depth articles and discussions on the latest industry trends, ideas, and innovations.
Let's
Grow

and Get

Famous

Together.
Contact Information
Offices

INDIA
2nd floor, J block, Mondeal Retail park, Besides Iscon mall, Iscon cross-road, SG Highway, Ahmedabad, Gujarat 380015

CANADA
60 Capulet Ln, London, ON N6H OB2, Canada

USA
Datamac Analytics LLC, One Financial Plaza, FL 1000, Fort Lauderdale FL, 33394

UK
14 East Bay Lane, The Press Centre, Here East, Queen Elizabeth Olympic Park, London, E20 3BS
#Differentiator
Explore how Kody Technolab is different from other software development companies.
#Startup-How
Download 50+ proven templates and editable frameworks which guide you to build remarkable product