A Leader in Custom Software Development
Kody Teachnolabs is a top custom software development company in India that meets your timeframe, goals and budget. Our approach is secure, affordable, and customized to your requirements.
We design, develop and implement enterprise-grade custom software development solutions. We can help you with brand-new custom software application development, enhance and modernize legacy systems, and integrate new systems with your existing infrastructure.
As a top custom software development company, we work with small startups to multinationals. We provide our expertise at custom software development solutions for any industry.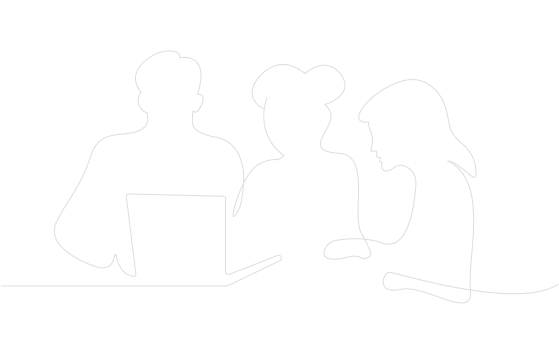 Services We offer For Custom Software Development
Employing our custom software development services, Kody Technolabs offers you to design future-proof, robust solutions. Our custom software developers can interpret your expectations and transform them into well-defined outcomes with the most commercial proficiency.
Our custom software development solutions will unquestionably exceed your expectations and increase your revenue.
Custom Mobile App Development
Custom Enterprise Software Development
Software Enhancement and Modernization
Custom Software Consulting Services
Our
Custom Software Development

Process

At Kody Technolabs, we help you with the end-to-end custom software development process. We follow a procedure that is uniquely adapted to your business requirements and its potential challenges. Our developers adhere to a seamless workflow to handle all the aspects of custom software development.

Custom software developers at Kody Technolabs are well-versed, knowledgeable and experienced professionals who ensure efficiency and client satisfaction. With a matrix structure, our developers assure continuity and the maintenance of the necessary quality standards in the development processes.
1
Analyzing Business Requirements 💪
We will conduct a comprehensive research of technological trends and defining company goals. Based on that, we will administer competitor analysis, collecting specifications and requirements. It will serve as a foundation to develop a unique strategy for custom software development.
2
In-depth Discussion 🧑🏼‍🎓
Every relationship begins with an in-depth discussion of your project's short- and long-term goals. Then, our team members will collaborate to provide you with a set of specifications and an architecture
3
Development 🤹🏽
Our experts create, develop, and code throughout this phase. We will make sure the code matches your business blueprint so the software is simple to integrate. We create a development plan that is in accordance with your objectives, timeframe, and operational budget.
4
Testing 📕
Kody Technolabs prioritizes security and protects customers from malicious cyberattacks. We test, report, and retest software throughout development, and guarantee you that your data remains safe and secure.
5
Maintenance and On-going Support🧑‍🤝‍🧑
We provide complete technical help for post-release software optimization and bug fixes if any. Our software maintenance and support services assure future software upgrades and feature rollout.
How Will We Help Your Business With Our Custom Software Development and Implementation?
As your company grows and evolves, we help you stay ahead of impending technological difficulties by:
Offering you custom software application development personalized for your business needs and providing maintenance.
Providing secure and adaptable custom software development services with the latest technologies.
Supporting your company vision with a custom software development system that is scalable, maintains data integrity, and offers improved performance.
Why Choose Us for Custom Software Development
1
Excellent Engineers 💪
We combine numerous business requirements into a single robust software solution that integrates effectively with business operations.
2
Minimalist Strategy 🛡️
Our approach reduces money, time and infrastructure wastage. We develop detailed blueprints to estimate the resources required. It allows our clients to maximize their ROI.
3
Unique Software for your Business 🧑🏼‍🎓
We specialize in custom software application development that provide tailored, engaging user experiences and convey a strong brand identity to your target audience.
4
Flexible Team of Developers 🧑‍🤝‍🧑
We are adaptable and willing to align depending on project requirements, ensuring that our partners' demands are always addressed with the most effective resources
5
Latest Technology 🤹🏽
As the corporate world digitizes, we understand the vitality to leverage AI, ML, IoT, Cloud, and other cutting-edge technologies.
6
User-centric UX 📕
We perform UX research to meet your objectives and also facilitate ease to the users. It helps you to create engaging software.
Business Model Followed in our Custom Software Development Company in India
In our Custom Software Development Company, We offer different Business Engagement Models to suit the precise needs of your business.
Fixed Time/Fixed Cost Project Model
In this model, clients can contract with a pool of professionals to work on the project. The client can hand-pick the team of members that will dedicatedly work after ensuring that they have the right skills and expertise.
The client is able to have greater control over the timelines and communication channels.
You will have a clear understanding of the cost of the project in advance. Small and medium-sized businesses can make careful decisions and allocate resources accordingly.
Time & Material Model
In this model, the scope of the project and team members are decided beforehand.
It is easier for the clients to estimate the time and resources required to complete the task which helps in keeping the costs down.
This model is a good option for clients having specific and well-defined requirements.
Dedicated Team Model
In this model, organizations can outsource specific, limited deliverables to an external team while retaining some in-house staff to manage other aspects.
Clients can be more flexible and agile in staffing. You can take advantage of the expertise and resources available with the outsourcing company.
This model is well-suited to organizations of any size.
Want To Hire Best Technology Expertise?
What differentiates us from the rest is not the technology we use, but how we use them. Get in touch with us for quality custom software development solutions within budget.
Let's Talk
Our Industry Specific Experience
Banking & Finance
Logistics
Healthcare
Transportation
Travel
Game
Education
Construction
Manufacturing
Restaurants
e-Commerce
Social Network
Real Estate
Entertainments
Automotive
SaaS
Frequently Asked
Question?
Are you still in search of answers to your questions? Let's explore the next section and see if we can find the answers that you are looking for.
The cost of custom software development solutions is proportional to the difficulty of the project. The average cost may vary between $10,000 to $50,000. Please contact us to get an approximate estimate for your particular project.
Before you start, the most crucial step is to consider your needs. In addition, you should ensure that the custom software development company you hire has the necessary expertise for your project.
Kody Technolabs's team of experts has extensive knowledge in many different areas of technology and has created a wide range of industry-specific custom software. We encourage you to discuss your project ideas with us so that we can collaborate on developing the best possible software solution for you
As a top custom software development company in India, our team comprises senior consultants with years of experience. We provide value for money and offer transparency throughout the process. You may rely on us to consider your requirements and provide a solution that fulfills them.
As soon as you share your digital vision with us, we sign a nondisclosure agreement with you. By strictly following established security norms, we have eliminated any possibility of a data breach occurring throughout the development process.
Words Of Appreciation
Discover the impact our solutions have had on the lives and businesses of our customers and see why they choose us time and time again.
If you want a reliable software partner who you can rely on for anything, even after development, Kody Technolab is a perfect choice. They helped us create an amazing milk delivery app with a dynamic subscription and advanced features with minimal design.
Milkmore - (Mitesh Patel, Director)
We collaborated with Kody to develop an on-demand food and parcel delivery application. The team is excellent at their development skills and quick at understanding your business requirements to come up with the right solution.
Duzzy - (Dilip Dangodara, Co-Founder)
My experience with Kody Technolab was fantastic. They developed a website and mobile app for my home massage company, Soothee, with impressive responsiveness and technical skills. The team was great to work with and quickly understood my business goals.
Soothee - (Frank Koh - Founder)
Kody Technolab helped me create a beauty service booking app for Africans with a user-friendly and intuitive design. Thanks to their Flutter development skills and design expertise, we launched a beautiful app without bugs in a short time.
AfroUrembo - (Martijn Imrich - Founder & CTO)
I partnered with Kody Technolab to build an online fashion marketplace using Flutter. They were prompt in incorporating additional features mid-development, and their team was supportive and easy to work with. A great partner, even for a non-tech CEO.
Bhesbhusa – (Suyash Agrawal, Founder)
We Believe in Contribution
Join the conversation and expand your knowledge with in-depth articles and discussions on the latest industry trends, ideas, and innovations.
Let's
Grow

and Get

Famous

Together.
Contact Information
Offices

INDIA
2nd floor, J block, Mondeal Retail park, Besides Iscon mall, Iscon cross-road, SG Highway, Ahmedabad, Gujarat 380015

CANADA
60 Capulet Ln, London, ON N6H OB2, Canada

USA
Datamac Analytics LLC, One Financial Plaza, FL 1000, Fort Lauderdale FL, 33394

UK
14 East Bay Lane, The Press Centre, Here East, Queen Elizabeth Olympic Park, London, E20 3BS
#Differentiator
Explore how Kody Technolab is different from other software development companies.
#Startup-How
Download 50+ proven templates and editable frameworks which guide you to build remarkable product