One of the Best Digital Transformation Companies in India
You don't have to be a Fortune 500 company to benefit from digital transformation. In fact, if you're ready to get ahead of the curve and make the most of the opportunities that this technology offers, it's never been easier.
We are Kody Technolab—the leading digital transformation company in India. Our team of experts can help you leverage the latest technologies and solutions to transform your business. We'll work with you every step of the way, so you can focus on what matters most: growing your business by leveraging new opportunities.
Our approach is simple: we take a holistic view of every project, understanding how each aspect interacts with others. We're not just building websites or mobile apps; we're helping our clients rethink their systems and processes from top to bottom. That means starting from scratch with an eye toward the future.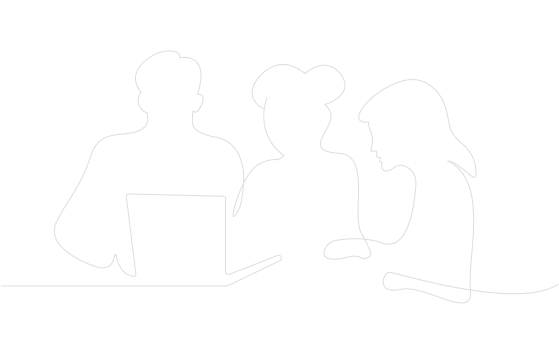 Awfully Appreciated Digital Transformation Services
We know that because we've seen it with our own eyes. We've seen companies that have successfully transformed their businesses with digital transformation. And we've seen those who failed to do so, and the consequences of their failure were dire.
That's why we're here: to help you succeed with our Digital Transformation services where others have failed. We're here to make sure you don't fall into the same traps as so many other misguided companies before you, and we're here to show you how to succeed at digital transformation in ways that no one has ever imagined before—ways that will truly revolutionize your business!
Growth Strategy Development
Change Management Consultation
Data Strategy Consultation
Data Visualization & Analytics
Technology Selection & Implementation
Our Solid Process for Digital Transformation
We know that digital transformation isn't just about technology. It's about people and processes, too—and we have both covered. Our team of experts can take care of everything from strategic planning and system design to implementation and training so that you can focus on running your business rather than worrying about IT infrastructure or software updates.
1
Understanding Requirements 💪
We gather your specific requirements, business goals, and project objectives to gain a deep understanding of the project's needs and objectives for delivering successful outcomes.
2
Analyze & Documentation 🧑🏼‍🎓
From technical specification, project, and resources allocation plan, we analyze and create comprehensive documentation to establish a clear roadmap for project development.
3
Feasibility Study 🤹🏽
Conducting technical and business feasibility studies helps us assess the project's viability and identify potential risks so we can make informed decisions to mitigate risks.
4
Sprint Planning 🛡️
We divide the project's features and tasks into small sprints and assign resources accordingly, which helps us deliver value quickly, keeping the project on track.
5
Development 🧑‍🤝‍🧑
Using agile methodologies, we ensure end-to-end project development at this stage, including implementing and integrating required software as well as iterations until it meets your expectations.
6
Testing 📕
We perform rigorous testing until the developed software meets the project requirements and standards that, include performance, compatibility, and security tests.
Out-of-the-box Thinking is a Must for Successful Digital Transformation
We believe that out-of-the-box thinking is key to successful digital transformation. That's why we start each project by asking "what if?" instead of going straight for a solution based on what other companies have done before us—it's much more effective!
Hence, we've got you covered whether you're looking for more efficient ways of managing your supply chain or want an entire overhaul of your company's internal operations. Our team is experienced in implementing such projects, so we know which challenges your business might face and how best to overcome them.
Why choose our Digital Transformation Service
1
Insightful Approach 💡
Kody Technolab's team builds a solution that enables every system in your ecosystem to interact with and access each other's data with the least technical work.
2
Continuous Feedback 🔄
To ensure the highest customer satisfaction and success rate, we rely on the continuous feedback loop that enables our team to get faster and more effective results.
3
Cutting-edge Technology🌐
From software, hardware, and method to trends in IoT, Cloud Computing, etc., Kody's team heavenly adhere to cutting-edge technology to build innovative solutions.
4
Dedicated Team🔥
You can hire a dedicated team for digital transformation and leverage their domain expertise to perceive how to surpass your competitors in the market.
5
Competitive Pricing⚖️
Despite being the leading digital transformation service provider, Kody's services are way more budget-friendly, considering the quality and expertise we bring forth.
6
Assured Solution👌
We create solutions that exceed your expectations and allow you to scale in the future, integrate new technologies to generate real-time outcomes, and stay competitive.
Coherent Engagement Models To Fit Your Digital Transformation Needs
With respect to different sizes of businesses, operational systems, and market requirements, we have made our services accessible via three modes.
Time and Material model:
You pay for the resources and time spent on their project.

It's flexible and adaptable to changing project requirements.

Suitable for projects with unclear or dynamic scope.
Fixed Price model:
You pay a fixed price for the entire project.

Scope, timeline, and budget are agreed upon in advance.

Suitable for projects with well-defined requirements and a fixed timeline.
Dedicated Team model:
You have a dedicated team of developers working exclusively on your project.

Offers the benefits of an in-house team with the added expertise of an outsourcing partner.

Suitable for long-term, complex projects that require a large development team.
Take the first towards your business's great Digital Transformation!
Our team is ready to analyze your project requirements and plan a custom solution that will meet your expectations as well as comply with your industry standard.
Let's Talk
Our Industry-Specific Expertise
Digital transformation is happening across all industries, and every business needs to adapt to the trend. Since our team has carried out sophisticated digital transformation projects with high performance and scalability, you can count on us to make you a tech-driven enterprise in your market.
Banking & Finance
Logistics
Healthcare
Transportation
Travel
Game
Education
Construction
Manufacturing
Restaurants
e-Commerce
Social Network
Real Estate
Entertainments
Automotive
SaaS
Frequently Asked
Question?
Are you still in search of answers to your questions? Let's explore the next section and see if we can find the answers that you are looking for.
Digital transformation helps businesses stay competitive in an increasingly digital world by adopting technology to improve operations, increase efficiency and enhance the customer experience. Moreover, it enables organizations to stay ahead of the curve, meet customer demands, and remain relevant in an ever-evolving market.
Among numerous benefits of business digitalization, some of them are:
Increased efficiency and productivity through automation of manual processes;

Improved customer experience through personalized and seamless interactions;

Better data analysis and decision-making through the use of advanced technologies like AI and machine learning;

Enhanced communication and collaboration among employees and with customers

Increased agility and competitiveness in a rapidly changing market;

Improved risk management and security through the implementation of digital security measures;

Cost savings through streamlining processes and reducing manual errors.
The cost of digital transformation varies widely depending on the size and complexity of the organization, the specific technologies and solutions being implemented, and the length and scope of the transformation process. On average, it can range from tens of thousands to millions of dollars.
However, you can get the estimation for your business's digital transformation. Just choose a service model or hit us up. We will help you.
Having a dedicated team for your business's digital transformation ensures that the process is properly managed, prioritized, and executed. This can lead to faster, more effective, and cost-efficient outcomes, as the team can focus solely on your digital transformation project and has the expertise and experience necessary to navigate any challenges that may arise.
Words Of Appreciation
Discover the impact our solutions have had on the lives and businesses of our customers and see why they choose us time and time again.
If you want a reliable software partner who you can rely on for anything, even after development, Kody Technolab is a perfect choice. They helped us create an amazing milk delivery app with a dynamic subscription and advanced features with minimal design.
Milkmore - (Mitesh Patel, Director)
We collaborated with Kody to develop an on-demand food and parcel delivery application. The team is excellent at their development skills and quick at understanding your business requirements to come up with the right solution.
Duzzy - (Dilip Dangodara, Co-Founder)
My experience with Kody Technolab was fantastic. They developed a website and mobile app for my home massage company, Soothee, with impressive responsiveness and technical skills. The team was great to work with and quickly understood my business goals.
Soothee - (Frank Koh - Founder)
Kody Technolab helped me create a beauty service booking app for Africans with a user-friendly and intuitive design. Thanks to their Flutter development skills and design expertise, we launched a beautiful app without bugs in a short time.
AfroUrembo - (Martijn Imrich - Founder & CTO)
I partnered with Kody Technolab to build an online fashion marketplace using Flutter. They were prompt in incorporating additional features mid-development, and their team was supportive and easy to work with. A great partner, even for a non-tech CEO.
Bhesbhusa – (Suyash Agrawal, Founder)
We Believe in Contribution
Join the conversation and expand your knowledge with in-depth articles and discussions on the latest industry trends, ideas, and innovations.
Let's
Grow

and Get

Famous

Together.
Contact Information
Offices

INDIA
2nd floor, J block, Mondeal Retail park, Besides Iscon mall, Iscon cross-road, SG Highway, Ahmedabad, Gujarat 380015

CANADA
60 Capulet Ln, London, ON N6H OB2, Canada

USA
Datamac Analytics LLC, One Financial Plaza, FL 1000, Fort Lauderdale FL, 33394

UK
14 East Bay Lane, The Press Centre, Here East, Queen Elizabeth Olympic Park, London, E20 3BS
#Differentiator
Explore how Kody Technolab is different from other software development companies.
#Startup-How
Download 50+ proven templates and editable frameworks which guide you to build remarkable product