Best Company for Mobile App Developers
Only Expert Mobile App Developers for Your Business Need to Build Extraordinary Solutions
Speaking of what makes us among the top software agencies to hire mobile app developers is our team of highly experienced and skilled programmers who have a proven track record of delivering high-quality mobile applications. 
Our developers are proficient in various technology stacks and have extensive experience in creating cutting-edge mobile apps, be it AR, IoT, AI, or Cross-platform apps, that meet the evolving needs of businesses and consumers.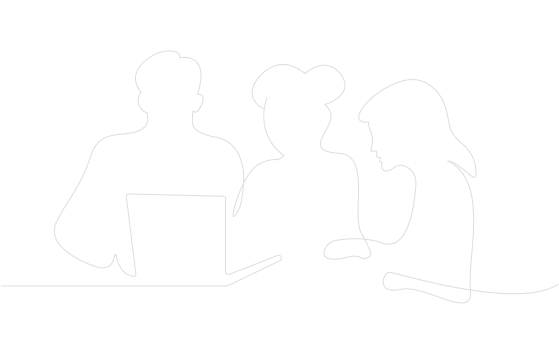 Honestly, our hiring mobile app developers service is also built around a customer-centric approach. We work closely with you to understand your specific requirements and deliver solutions that meet your needs. Our developers are trained to understand the client's vision first and work collaboratively to bring that vision to life.
Why Hire Mobile App Developers from Kody Technolab?
Hiring Mobile App developers from Kody Technolab is the best decision for your app development needs. Our developers have a wealth of experience catering to various types of app development requirements and clients from the US, UK, UAE, Australia, and more. Kody's development team works as hard on your app as it's their own and doesn't hesitate to go the extra mile to make it reliable, efficient, and secure.
1
Professional developers
Our developers have years of experience in developing cutting-edge mobile applications, which ensures that your app is developed according to the highest standards.
2
Flexibility in development
We understand that every project is different and requires different approaches. Our developers are prepared to customize their approach to meet your specific needs.
3
Prompt and reliable support
Kody never turns its back on you and ensures prompt and reliable support to assist you with any issues you face during working with our mobile app developers.
4
Affordable pricing
Even though our developers possess high-end skills, we keep our pricing competitive and offer flexible hiring models, making it easier for you to invest in quality app development.
5
Quality assurance
Besides, using cutting-edge technology stack, our mobile app developers inherently put quality first and ensure that you receive the best possible product.
6
Responsive design
We vouch for our developers to make sure that the apps they develop are responsive to various devices and platforms, so your app looks great on any device.
Our Developers, Your Success: The Ultimate Partnership in Mobile App Development
Hiring dedicated mobile app developers is important for businesses looking to create innovative and high-quality mobile applications. With the rise of mobile technology, having a robust and user-friendly mobile app has become crucial for success.
Kody Technolab offers several benefits for businesses looking to hire mobile app developers. Our experienced and skilled developers, customer-centric approach, cost-effective solutions, and commitment to quality make us the best destination for companies seeking top-notch mobile app developers for hire.
The Secret to Mobile App Success? Hiring Dedicated Mobile App Developers from Kody
Kody Technolab has a brilliant team of mobile app developers with hands-on experience on a variety of platforms, such as iOS and Android. By hiring dedicated mobile app developers, you can create custom mobile applications that are tailored to the needs of the business. Be it native or cross-platform app development, they ensure the applications are up-to-date and can cater to the ever-changing needs of the business.
Unmatchable Prowess
Kody Technolab's mobile app developers have years of experience in developing high-quality and innovative mobile apps for various platforms and industries.
Versatile Ability
Our developers are proficient in a wide range of programming languages and technologies, allowing them to handle any kind of mobile app project with ease.
Customer-first Philosophy
App developers of Kody prioritize understanding and meeting the unique needs and goals of our clients, resulting in personalized and successful mobile app solutions.
Continuous Learning
Our developers stay up-to-date with the latest trends and advancements in mobile app development, ensuring that our clients receive cutting-edge solutions.
Collaborative Team
From working closely with you and your designers, managers, and other stakeholders, our developers ensure seamless and efficient app development processes.
Quality Commitment
Kody Technolab's mobile app developers are dedicated to delivering high-quality and reliable mobile apps that meet and may exceed your expectations.
Get Your Mobile App Grooving with Kody Technology's Talented Developers.
Contact Us Now for a Fun and Frantic App Development Experience!
Let's Talk
Onboard Highly Skilled Mobile App Developers in the Nick of Time
Hiring mobile app developers can be a complex and time-consuming process, but it's crucial for businesses looking to develop high-quality and innovative mobile applications. To ensure a smooth and successful hiring process, it's important to follow a systematic approach. So, here is ours.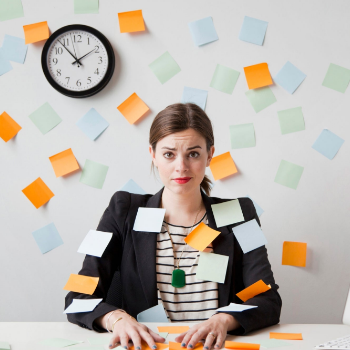 01
Define your project requirements
Determine the scope, timeline, budget, and technical requirements for your mobile app project.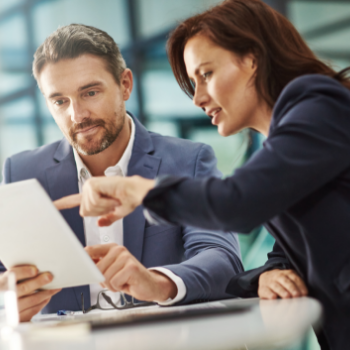 02
Search for qualified candidates
Look for mobile app developers with the relevant experience and skillset for your project. Consider using online job boards, professional networks, and referrals.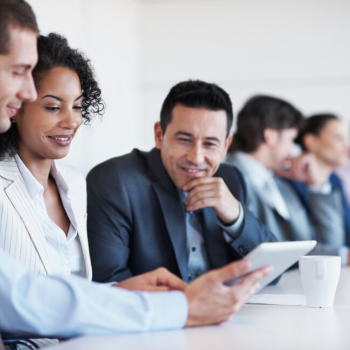 03
Screen candidates
Conduct initial phone or video interviews to assess each candidate's qualifications, communication skills, and cultural fit.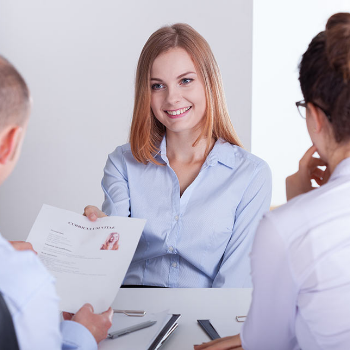 04
Evaluate their work
Ask candidates to provide examples of their previous work, and assess their coding style, attention to detail, and problem-solving abilities.
cultural fit with your team.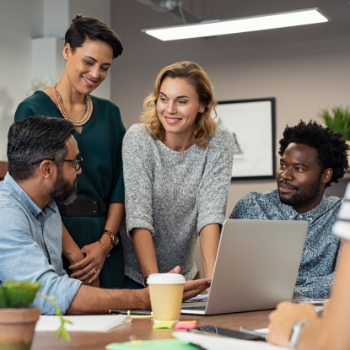 05
Make an offer
Once you have identified the best candidate, make an offer, negotiate terms, and finalize the hiring process.
Choose the Suitable One from Flexible Engagement Models
At Kody Technology, we offer flexible engagement models for hiring mobile app developers, to allow businesses to choose the model that best fits their needs and budget while ensuring a seamless and effective app development process.
Hourly
The model works well when you have a short-term project, need specialized service, or have a specific task to be completed.
Monthly
When you seek a long-term partnership with a limited budget and in less time, hire our experienced developers monthly.
Quarterly
Need constant support from developers to serve your volatile requirements? Hiring our developers quarterly will save you from all the hassle.
Why hiring dedicated Mobile App developers is more profitable?
Hiring dedicated mobile app developers is not just a profitable option, but a strategic move for businesses looking to create innovative and high-quality mobile applications. With a dedicated developer on board, you can unlock many potential for your business.
Increased efficiency
Dedicated mobile app developers work exclusively on your project, allowing for faster development and fewer delays.
Better project management
Dedicated app developers provide a single point of contact for all project-related issues, making communication and project management easier.
Customized solutions
You won't ever have to worry about customization as dedicated developers work after understanding your specific needs and requirements.
Cost savings
Hiring dedicated developers can often be more cost-effective than building an in-house development team, as businesses only pay for the resources they need.
Access to expertise
By hiring dedicated mobile app developers you can bring a wealth of experience and expertise to the table, leading to better quality and innovation.
Scalability
As your business grows and your mobile app needs evolve, dedicated developers can easily scale their services to meet those needs.
Ready to unlock the full potential of your mobile app development?
Hire dedicated mobile app developers from Kody Technology today!
Let's Talk
Industry Expertise
At Kody Technology, our mobile app developers have an encyclopedic understanding and experience. With years of experience in developing cutting-edge mobile applications across a range of industries, our developers bring a deep understanding of the latest trends and technologies to every project they work on.
Banking & Finance
Logistics
Healthcare
Transportation
Travel
Game
Education
Construction
Manufacturing
Restaurants
e-Commerce
Social Network
Real Estate
Entertainments
Automotive
SaaS
Frequently Asked
Question?
Our team of mobile app developers has experience developing a wide range of mobile applications, including eCommerce apps, social media apps, on-demand services apps, FinTech apps, and more.
Yes, we can provide a detailed project timeline after our initial consultation and project analysis. We take all the requirements into consideration and provide a timeline that ensures a high-quality, on-time delivery.
Our app developers understand the importance of app security and implement industry-standard security measures in all mobile app development projects they work on. They are up-to-date with the latest security trends and technologies to ensure your app is secure and protected.
Our team of mobile app developers follows a strict quality assurance process that includes rigorous testing, debugging, and code review. We also ensure that all applications meet the latest design and performance standards.
Our mobile app developers follow a flexible and collaborative approach to development and are always open to changes and updates throughout the project. They work closely with you and your team to make sure that your vision is accurately reflected in the final product.
Words Of Appreciation
Discover the impact our solutions have had on the lives and businesses of our customers and see why they choose us time and time again.
If you want a reliable software partner who you can rely on for anything, even after development, Kody Technolab is a perfect choice. They helped us create an amazing milk delivery app with a dynamic subscription and advanced features with minimal design.
Milkmore - (Mitesh Patel, Director)
We collaborated with Kody to develop an on-demand food and parcel delivery application. The team is excellent at their development skills and quick at understanding your business requirements to come up with the right solution.
Duzzy - (Dilip Dangodara, Co-Founder)
My experience with Kody Technolab was fantastic. They developed a website and mobile app for my home massage company, Soothee, with impressive responsiveness and technical skills. The team was great to work with and quickly understood my business goals.
Soothee - (Frank Koh - Founder)
Kody Technolab helped me create a beauty service booking app for Africans with a user-friendly and intuitive design. Thanks to their Flutter development skills and design expertise, we launched a beautiful app without bugs in a short time.
AfroUrembo - (Martijn Imrich - Founder & CTO)
I partnered with Kody Technolab to build an online fashion marketplace using Flutter. They were prompt in incorporating additional features mid-development, and their team was supportive and easy to work with. A great partner, even for a non-tech CEO.
Bhesbhusa – (Suyash Agrawal, Founder)
We Believe in Contribution
Join the conversation and expand your knowledge with in-depth articles and discussions on the latest industry trends, ideas, and innovations.
Let's
Grow

and Get

Famous

Together.
Contact Information
Offices

INDIA
2nd floor, J block, Mondeal Retail park, Besides Iscon mall, Iscon cross-road, SG Highway, Ahmedabad, Gujarat 380015

CANADA
60 Capulet Ln, London, ON N6H OB2, Canada

USA
Datamac Analytics LLC, One Financial Plaza, FL 1000, Fort Lauderdale FL, 33394

UK
14 East Bay Lane, The Press Centre, Here East, Queen Elizabeth Olympic Park, London, E20 3BS
#Differentiator
Explore how Kody Technolab is different from other software development companies.
#Startup-How
Download 50+ proven templates and editable frameworks which guide you to build remarkable product